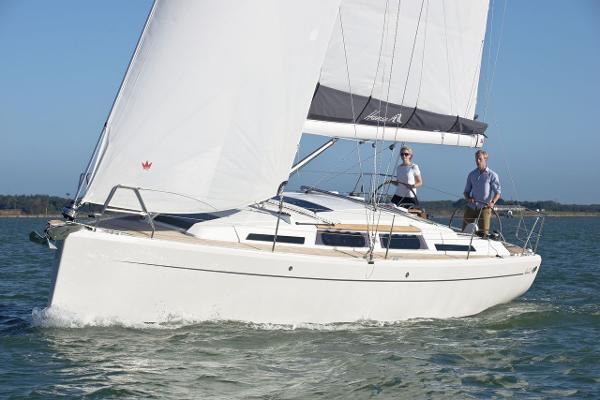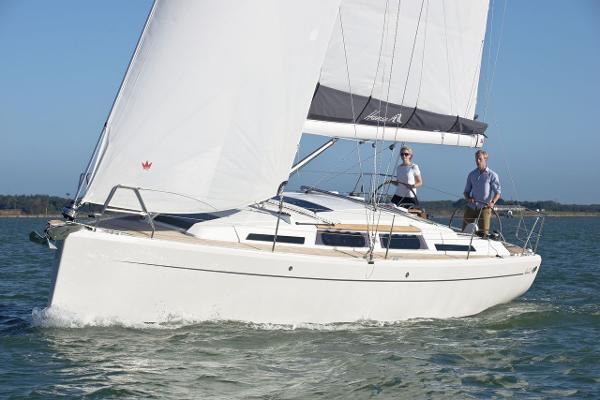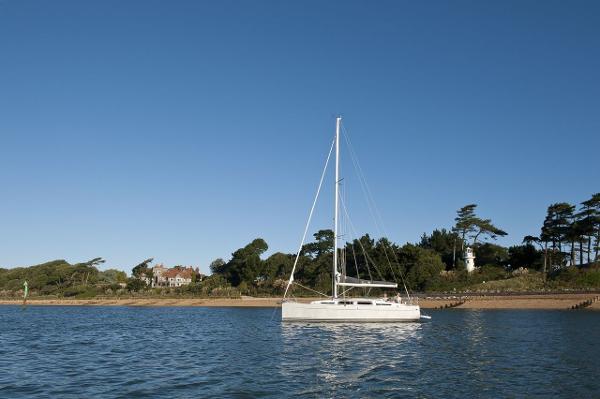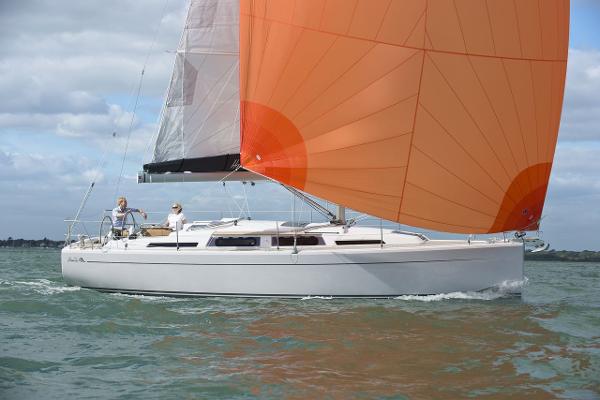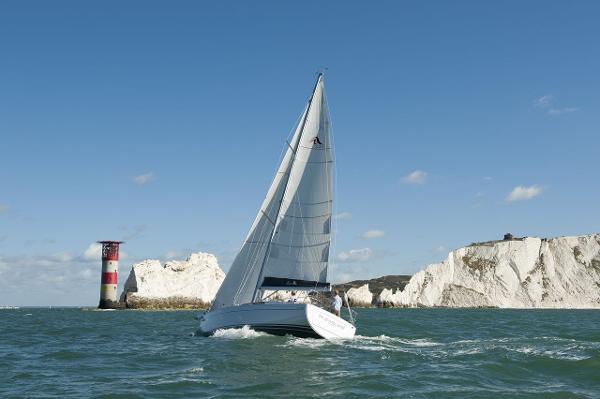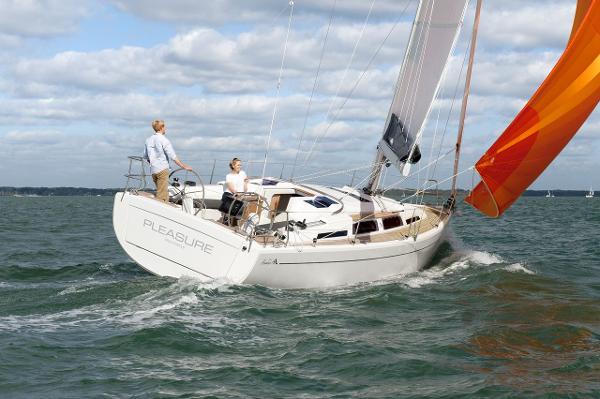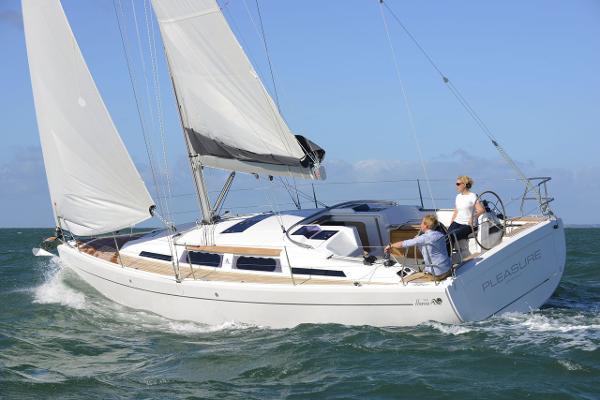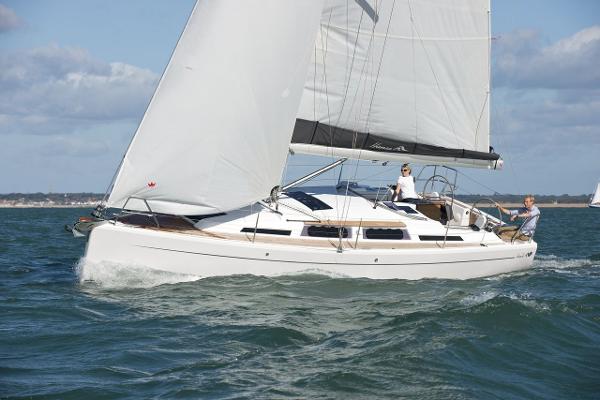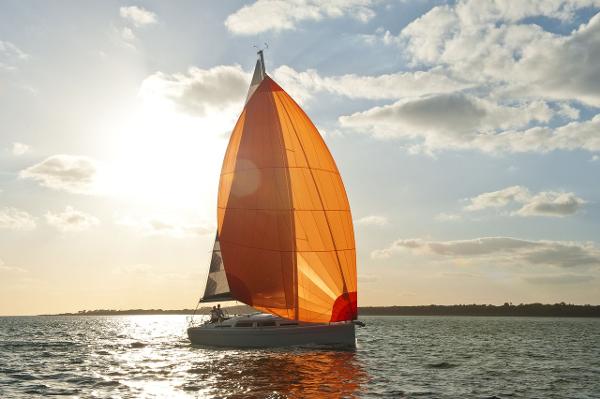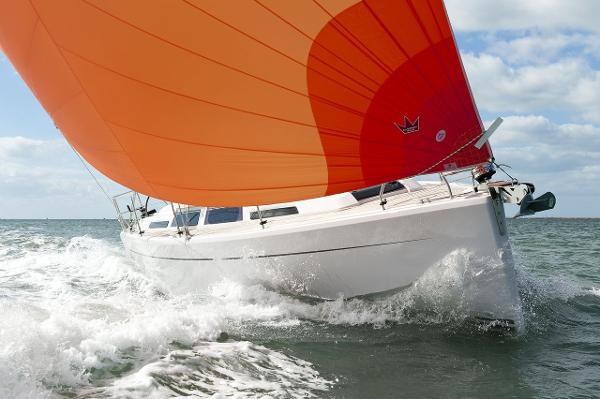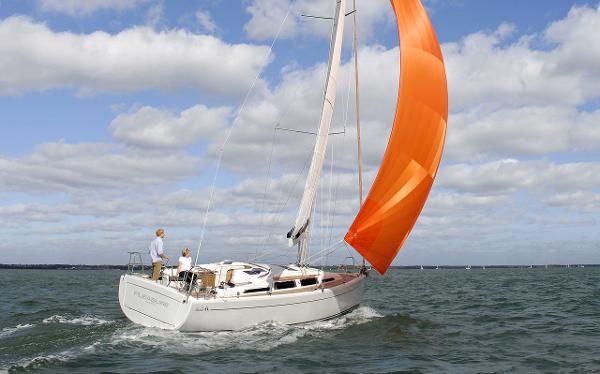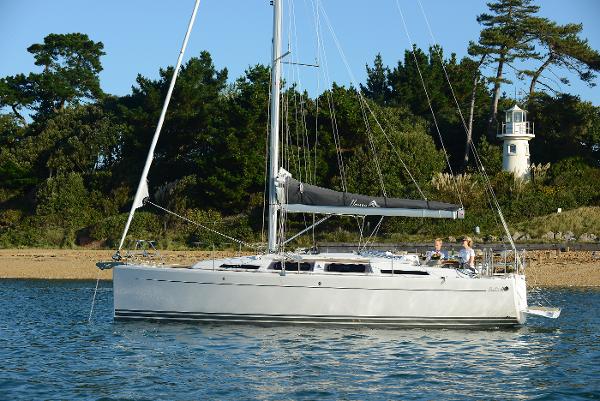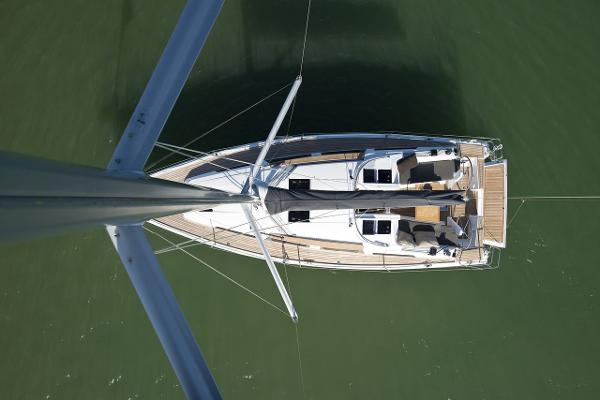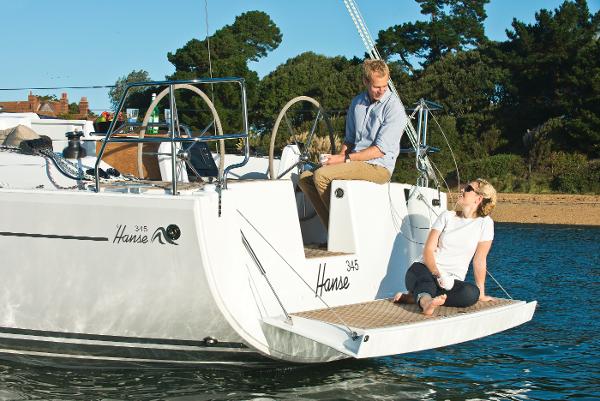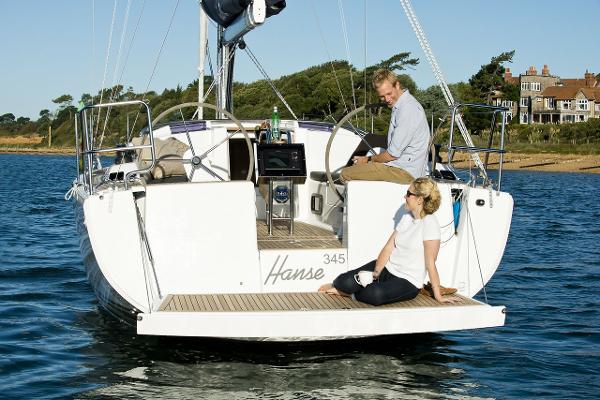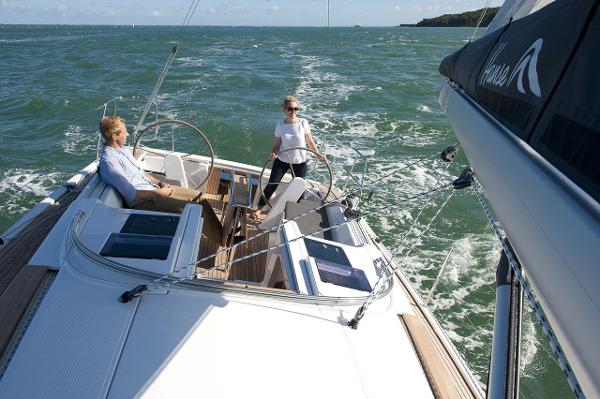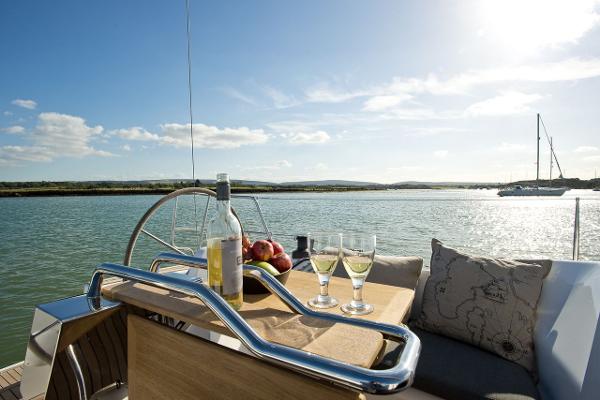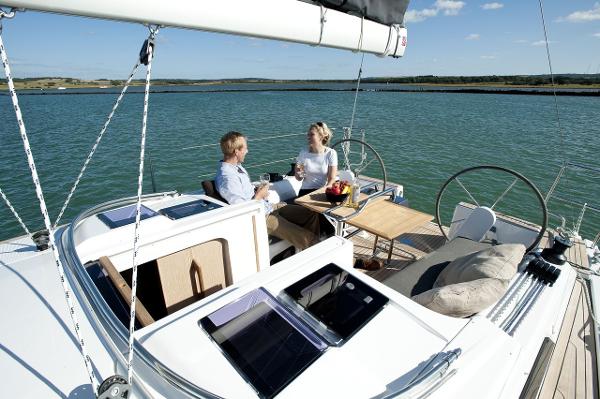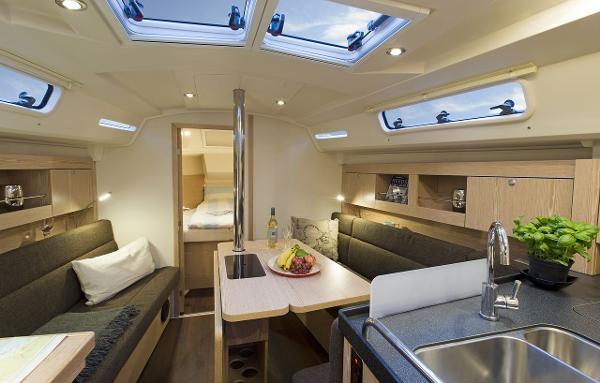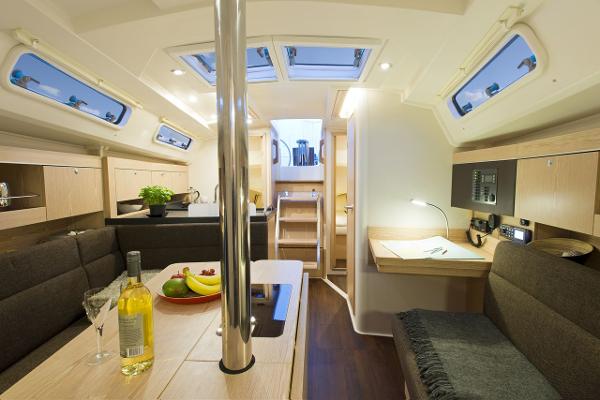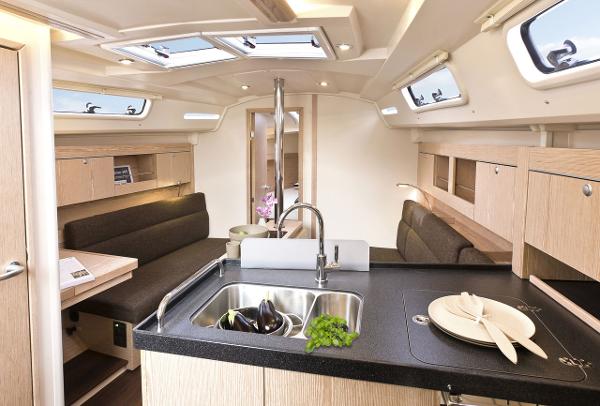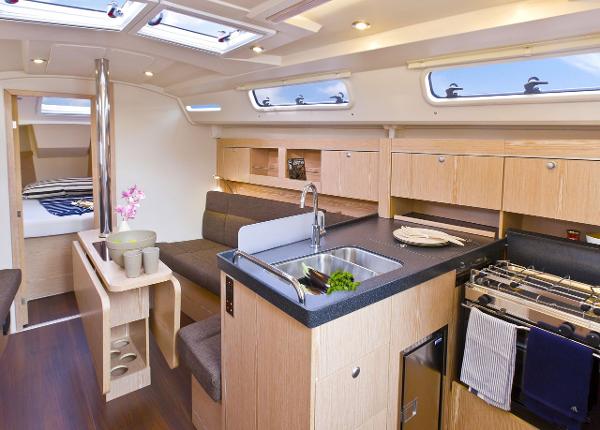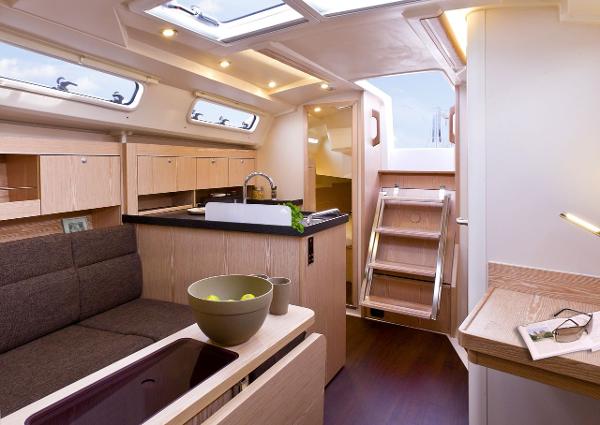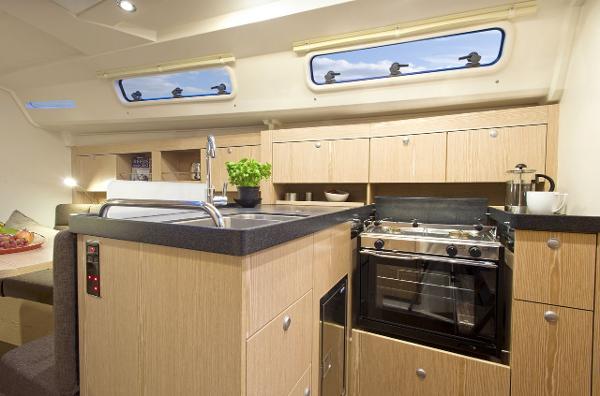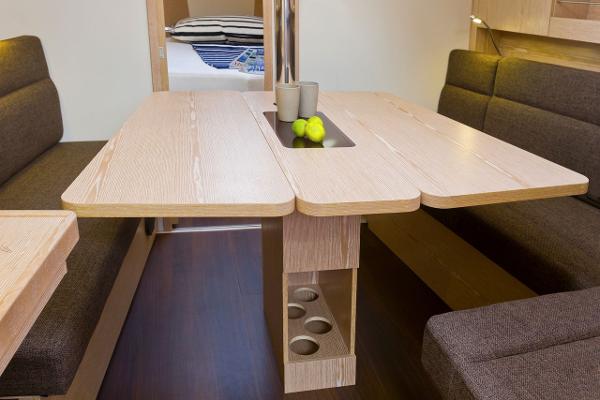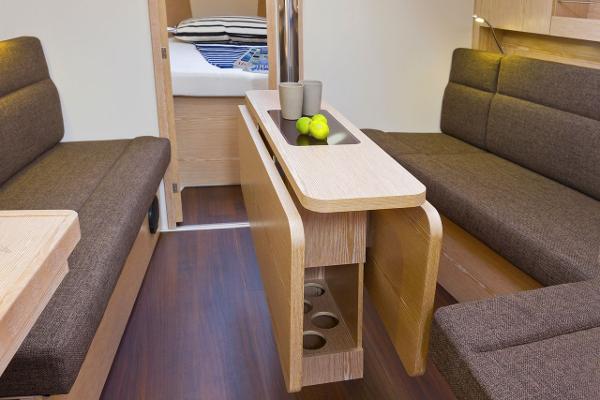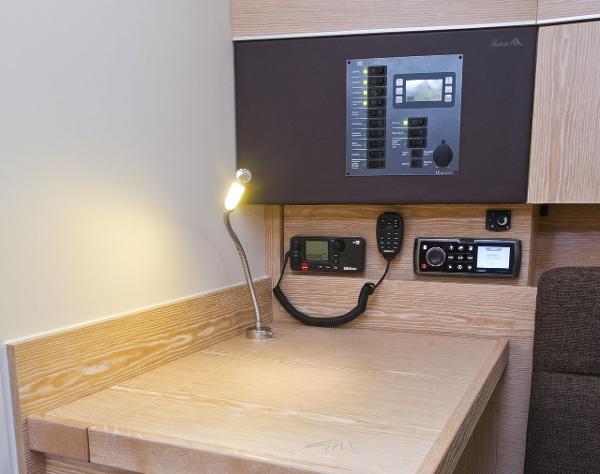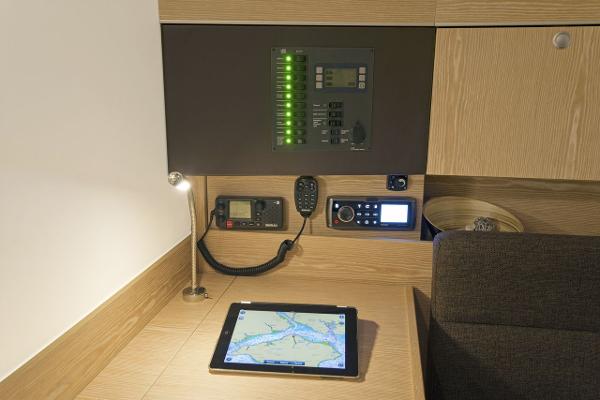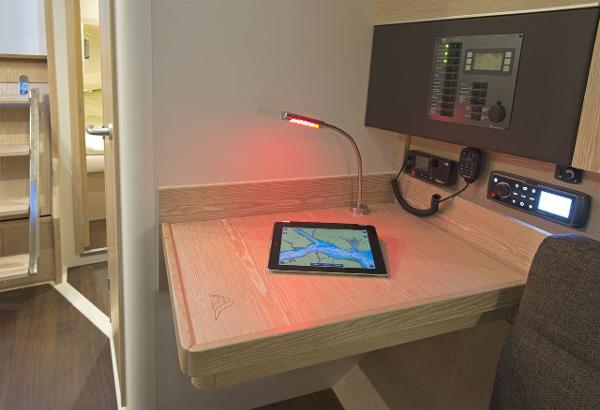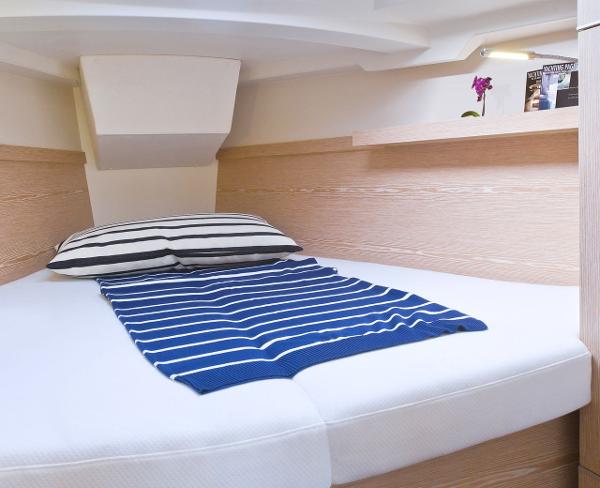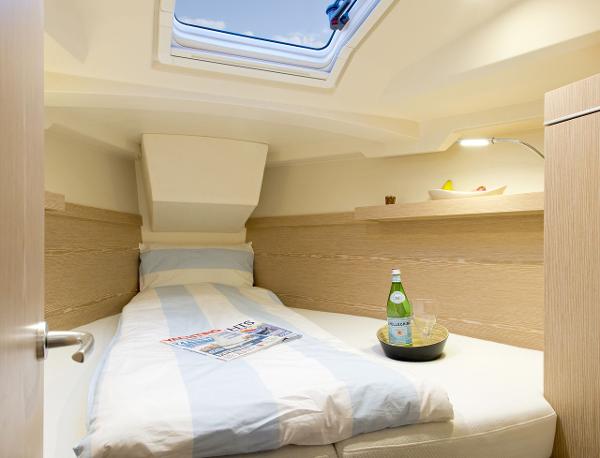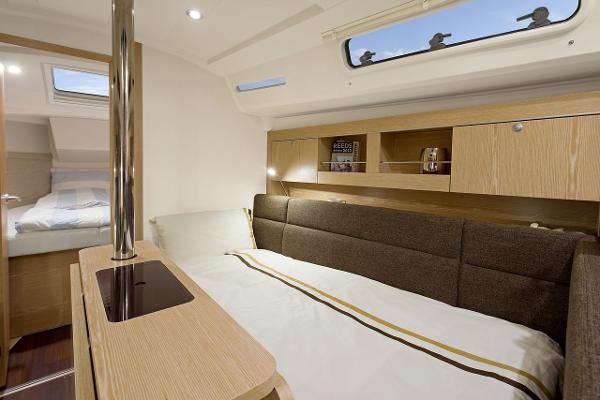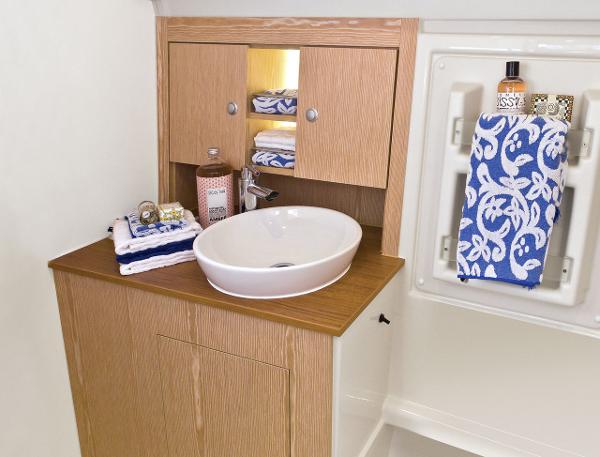 Check Your Credit Finance Insurance Boat Transport
Boat Description
Hanse 345
Today we are inviting you to take a first look at our latest model, the completely redesigned Hanse 345. This is the successor to the Hanse 355. It goes without saying that she is a fast cruising yacht, full of innovative new ideas in which all the characteristics you expect of Hanse are not only perfectly combined but enhanced even further. One of Hanse's strengths is its ability to set trends in the important fields of design, functionality, technology, performance, luxury and safety.
Exterior design - essential for an optimal living space
Compared with the Hanse 355, the hull length and width of the 345 are somewhat smaller, but the length of the water line is virtually the same and the overall weight is lighter. This means that the potential top speed of the Hanse 345 is the same as its predecessor. The hull and superstructure needed to be redesigned in order to optimise the space on and below deck. The new exterior design, with its elegant, elongated coachroof, slightly raised freeboard and broader hull at the stern, was perfect for creating a significantly increased living area: the cockpit is very spacious, with a solid table and, thanks to the double steering system, it is easy to walk out onto the wide bathing platform. The 345 shows off the Hanse Easy Sailing concept at its best. All the halyards, sheets and reefing lines are covered as they run towards the back, where they can be operated from the helmsman's position. The Hanse 345 is most definitely suitable for singlehanded sailing!
Interior design – surprisingly spacious solutions
The new hull design is crucial for the design of the interior. The way the Hanse 345 is laid out has made it possible to accommodate very spacious double aft cabins (optional) that are easy to access, plus a large head and a generous galley. Below deck, a longer companionway leads into the saloon area. The double cabin with two lockers in the bow also offers ample space and storage. All in all, the new Hanse 345 is a fast and elegant cruiser with plenty of room for a sixperson crew.
Perfect sailing characteristics – fast cruising and easy sailing
All the characteristic features of Hanse yachts can be found on the new 345 too. The Hanse 345 can be operated by the helmsman independently, including setting, trimming and reefing the sails. High stability, speed, a balanced sail plan – naturally with battened main sail and integrated Hanse self-tacking-jib-system as standard equipment –effective appendices, such as the T-shaped keel and high-performance rudder system: all these provide the basis for good performance and relaxed, safe sailing. At Hanse, the standard sails comes from Elvström Sails in Denmark, as does the FCL laminate Sails (Fast Cruising Laminate, optional), specially designed by Danish Olympic champion Jesper Bank.
---
Beam

11 ft 6 in

Max Draft

6 ft 2 in

Hull Material

Composite

Fuel Capacity

42 gal

Length at Waterline

31 ft 4 in

Length on Deck

32 ft 9 in

Length Overall

34 ft 1 in

Water Capacity

230 gal
---
Max Bridge Clearance

51 ft 8 in
Hanse 345
Innovative Cockpit Design
Double helmsman position with easy access through the twin steering wheels to the large folding bathing platform with teak decking. Spacious and well protected cockpit with a sturdy cockpit table with stainless steel handrails. Two large waterproof stowage scoops.
Singlehanded Sailing
German mainsheet system and the self-tcking jib allows control from both sides. All halyards, sheets and reefing lines run below the decks to the helmsman positions. Large lockers for sheets and lines stowage.
Comfortable Living
Easy access below decks with a large companionway, low threshold, patented cascade washboard and solid stainless steel handrails. Five flush opening deck hatches and two cockpit port lights for natural light and ventilation in all cabins.
Perfect Management
Hanse invented the integrated self-tacking jib system. All halyards, sheets, trimming and reefing lines are completely covered and run aft below the decks to the helmsman position. There is an extra genoa track for an optional larger 105% genoa.
Essential Cruising Gear
Strong genoa furler and multifunctional bow fitting with anchor roller, solid teak step and gennaker attachment point. Self draining anchor locker with electric windlass and storage space.
Light and Strong
Elegant hull-deck-joint eliminates toe rail fixings. The hull laminated with vinyl ester resin for osmiosis protection, the deck as a strong and lightweight sandwich construction with balso core. Main bulkhead laminated to hull and deck.
Sleek Coach Roof Design
One step high, easy to walk over. Teak cover with integrated handrails for sheets and trimming lines. Five flush hatches, four coach roof windows and four light stripes.
Choose Your Interior
The Hanse 345 offers a double aft cabin version, unique in her class. The saloon sofa is easily convertible into a double berth. There is a choice between three interior and the floor woods, two galley worktops and a large selection of upholstery colors and material.
Hanse Standard
T-keel with extra safe keel-hull assembly fro the solid bottom structure and strong high quality stainless steel bolts. A shallow L-keel is optional. Effective pre-balanced rudder with self-adjusting bearings.
Sail Area
Total sail area: 55.00 m2
Main sail: 32.50 m2
Self-tacking jib: 22.50 m2
Genoa 105%: 27.00 m2
Gennaker: 85.00 m2
Rig:
I: 13.40 m
J: 3.88 m
P: 12.70 m
E: 4 35 m