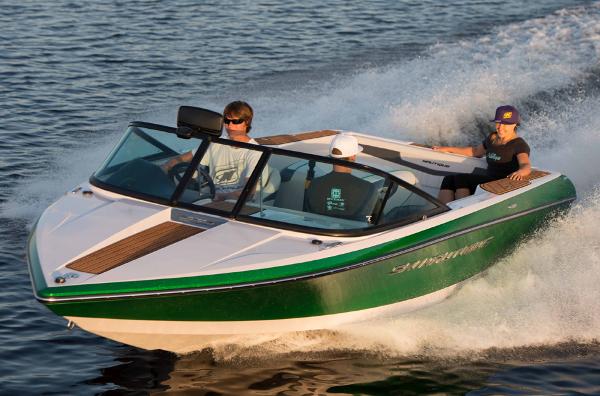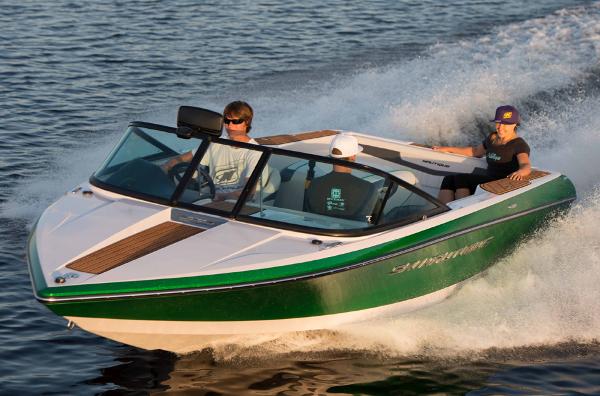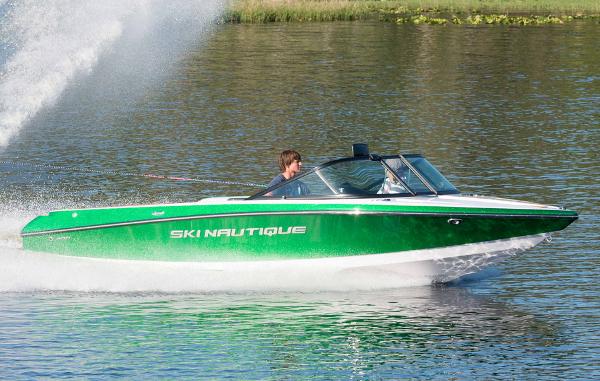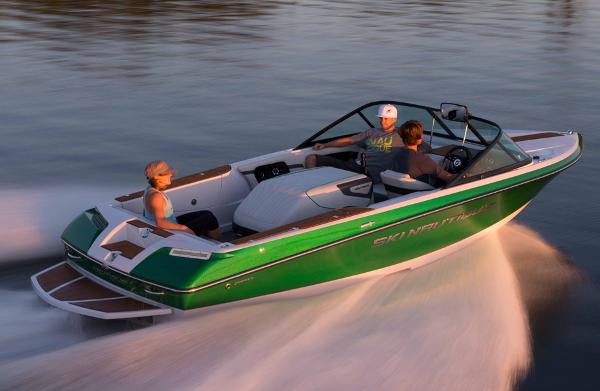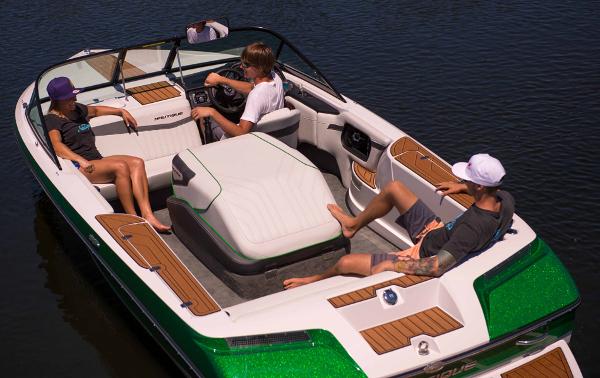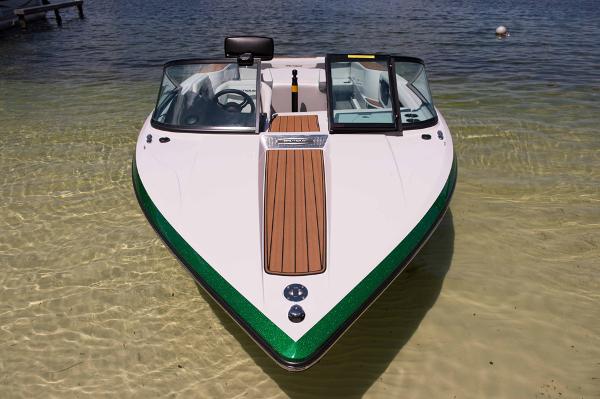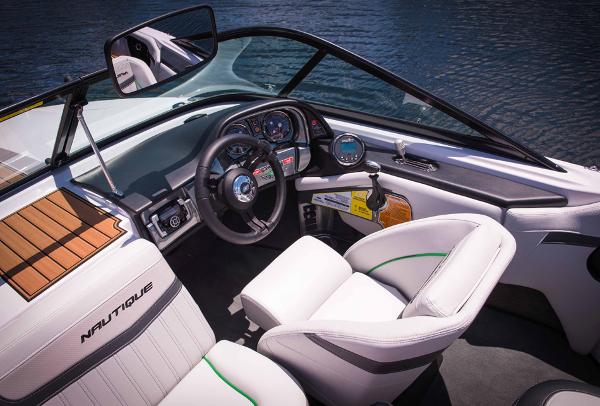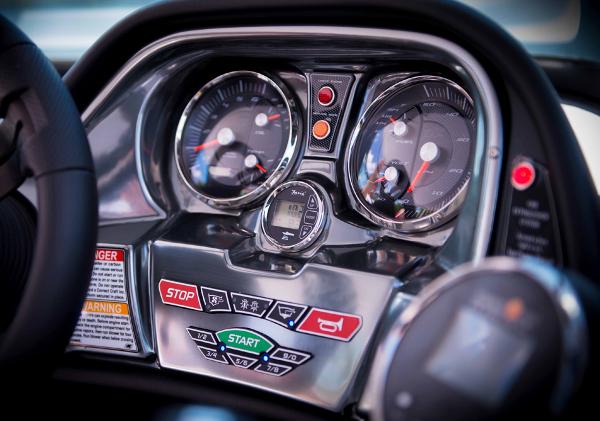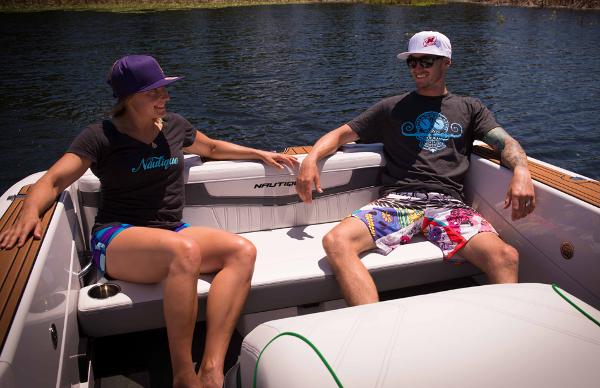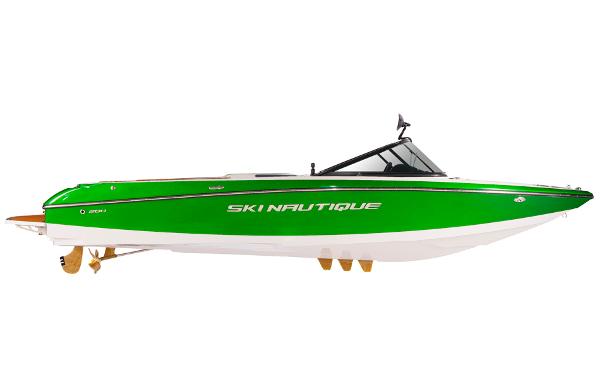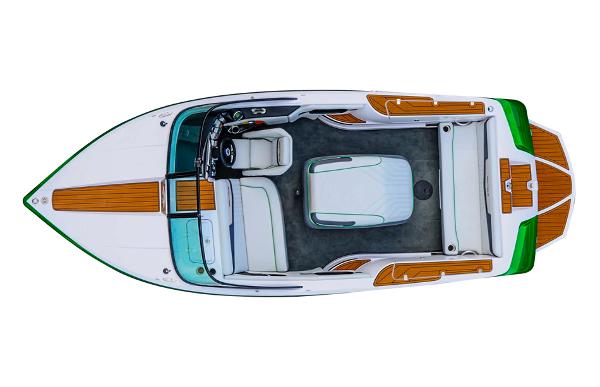 Check Your Credit Finance Insurance Boat Transport
Boat Description
Since the early 1960's, there has been no doubt about the capabilities of the Ski Nautique Closed Bow. And, with each model, our history of leadership is pushed even higher, faster and farther into the future. The 2014 Ski Nautique 200 - Closed Bow is no exception. With our reputation for precision handling, laser straight tracking, unmistakable styling, and an unprecedented 13 world records set behind this revolutionary hull including the Men's World Slalom Record; seeing, driving and skiing this boat is believing. In fact, in just one afternoon this quintessential tournament ski boat will say it all without having to say a word.
---
Beam

7 ft 11 in

Max Draft

1 ft 10 in

Dry Weight

2850 lb

Max Seating Capacity

7

Hull Material

Fiberglass

Hull Shape

Modified Vee

Fuel Capacity

27 gal

Length Overall

20 ft
Performance
With a reputation that is larger than life, the Ski Nautique 200 - Closed Bow never feels the pressure. Weekend after weekend, countless new skiers world-wide put up new personal best scores in slalom, tricks and jump. The Ski Nautique 200 is the key that unlocks all skiers' maximum potential - and then some.
Hull
Combining Nautique's exclusive Optimal Surface Control (OSC) hull and our patented Hydro-Gate with SportsShift, every skier can personally customize the boat's wakes and pull for all 3 disciplines - slalom, trick and jump. In slalom mode, the wakes are the softest, flattest, smoothest wakes in the industry. In trick mode, the wakes are solid and peaky with a flat table perfectly designed for surface turns and toe tricks. And, in jump, well "world record strong" covers it all. The Ski Nautique 200 - Closed Bow is the world's proven benchmark.
Interior
The Ski Nautique 200 - Closed Bow offers a plush interior with more storage than you ever thought possible. The spaciousness will keep your gear organized while allowing you show off your all-new primary seating color option. Once your friends are finished admiring your interior color selection, your new steering wheel will be the envy of all - the over-sized hub has the look you want, but the ellipse shape provides that perfect feel.