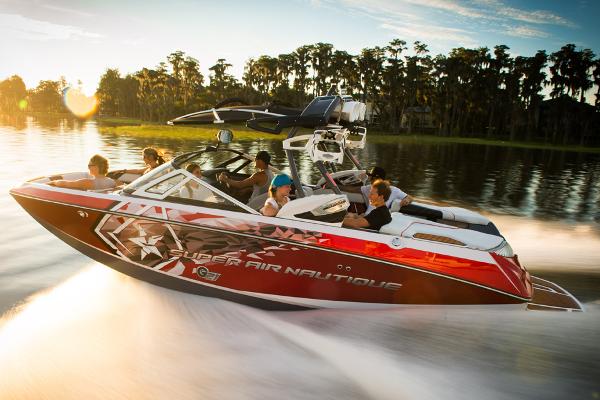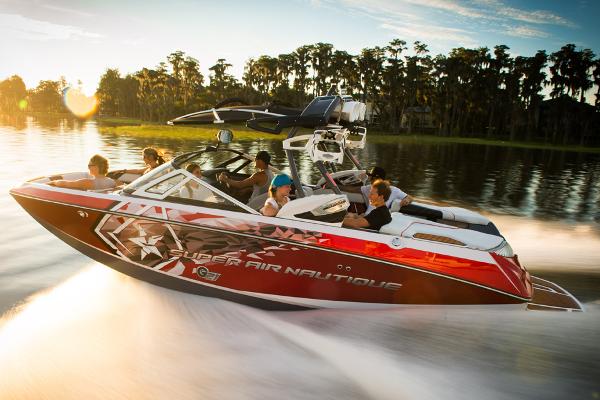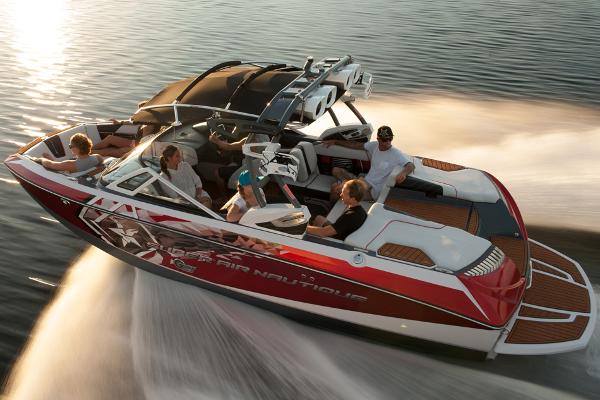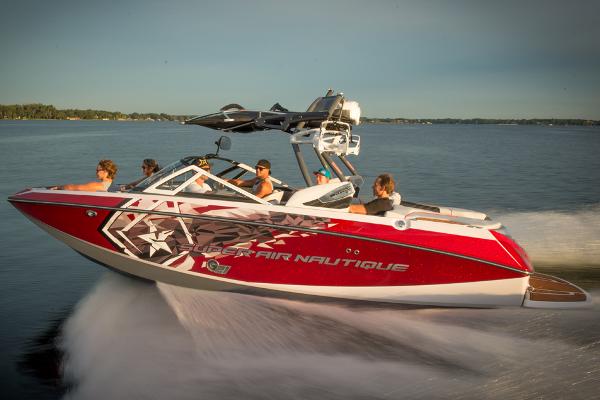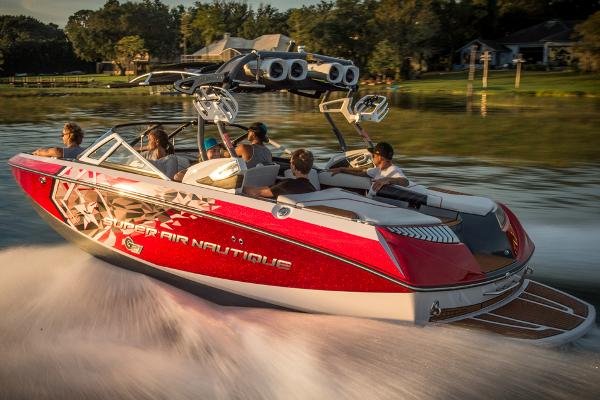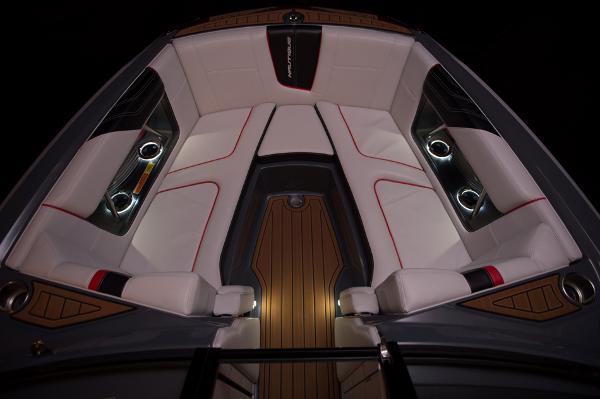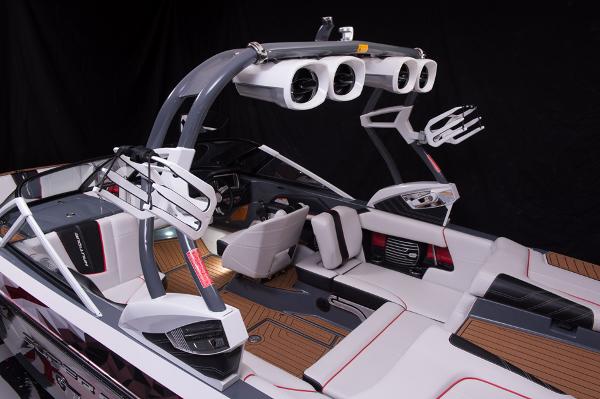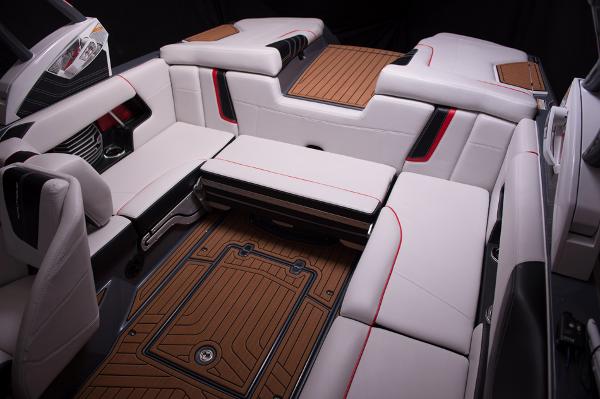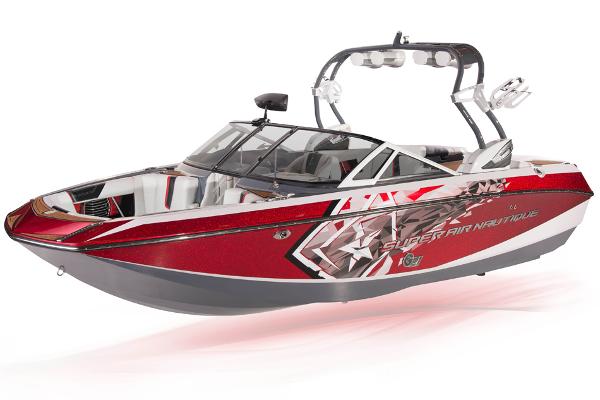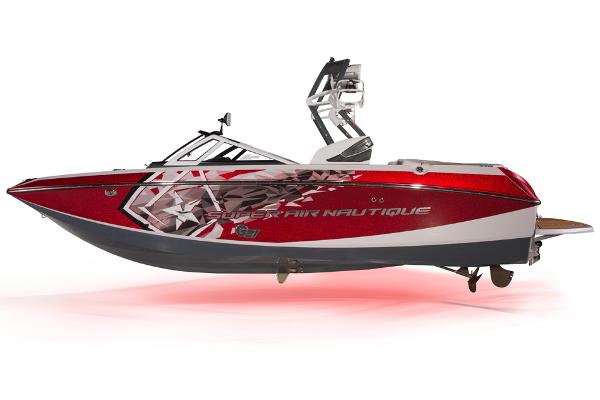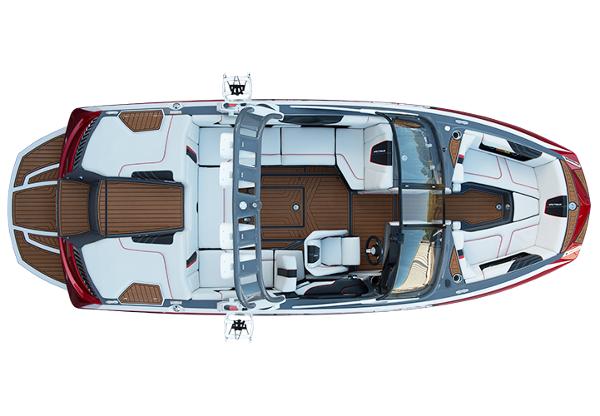 Check Your Credit Finance Insurance Boat Transport
Boat Description
From whispered rumors, to the shouted demands of the core, the Super Air Nautique G21 completes the first family of wake in a twenty-one foot package that stands alone in delivering monumental capabilities beyond the reach of any other towboat on the water. Bringing a new meaning to versatility, the G21 gives wakeboarders, wakesurfers, and wakeskaters the ability to tune their experience from a mellow ride to the unreal possibilities the G-Series has brought to the sport.
---
Beam

8 ft 6 in

Max Draft

2 ft 1 in

Dry Weight

5200 lb

Max Seating Capacity

14

Hull Material

Fiberglass

Hull Shape

Modified Vee

Fuel Capacity

46 gal

Length Overall

21 ft 6 in
Performance
Bursting at the seams with everything that has made our G-Series boats the pinnacle of wake-sports, the Super Air Nautique G21 amplifies versatility with each wake and wave setting. This tunability perfects transitions for riders at every level while maintaining a clean defined lip at any riding speed. Attention to every detail makes the driving experience second to none, packing precision performance in a twenty-one foot boat that stands in a class of its own.
Adding to the sport specific performance of the G-Series, the Nautique Surf System™ (NSS) with WAVEPLATE™ can be equipped to create a fully customizable world-class surf wave that has led to Nautique becoming the official towboat of the U.S.A. Wakesurf National Championships. This unique system allows surfers the ability to keep the boat evenly weighted and switch the wave from each side in seconds without the need to offload ballast and people.
Hull
The all-new Prism graphic accentuates the dynamic look of the boat with geometric shards that give the hullside a modern style. The Nautique Configurable Running Surface™ (NCRS) fine-tunes the hull surface under any condition using the latest technology in our Nautique LINC system. Designed to create a versatile wake that will work for every level of riding, at any speed and line length, riders are given the choice to program settings to their specific preferences. Without compromise, the G21 maintains 2,850 lbs. sub-floor internal ballast, with maximum storage and a world-class wake without the need for additional weight.
Interior
The Super Air Nautique G21 interior is a masterpiece of design and functionality with more features, room, and storage than any twenty-one foot towboat on the water. With configurable seating for 14 people, comfort is not sacrificed whether you're cheering on friends behind the boat, or enjoying a relaxing cruise across the lake.