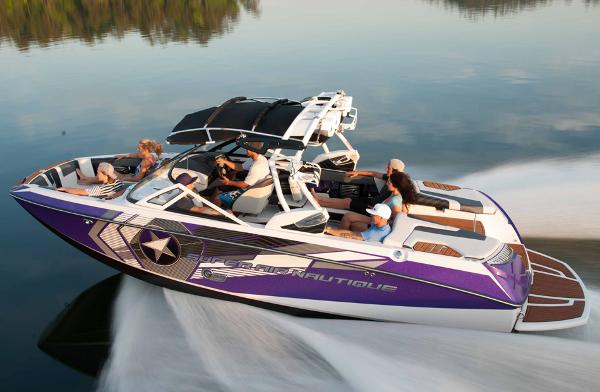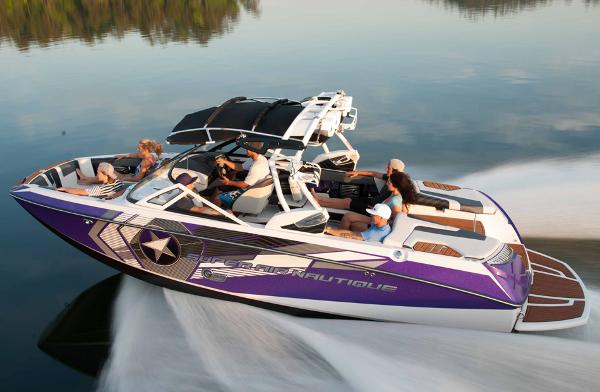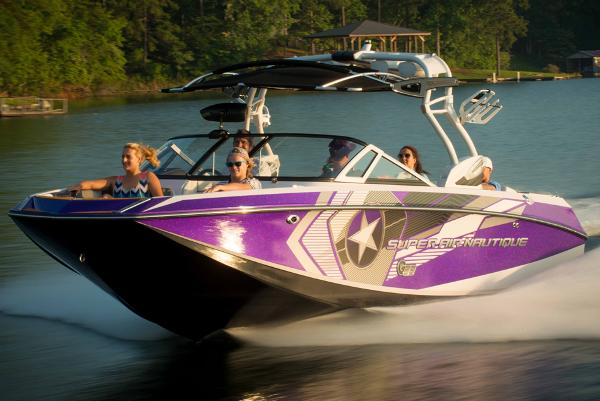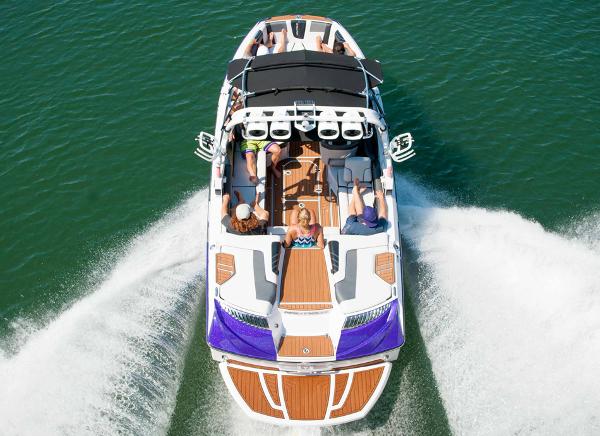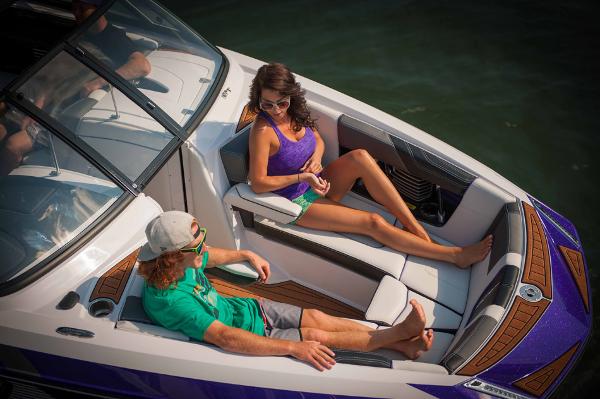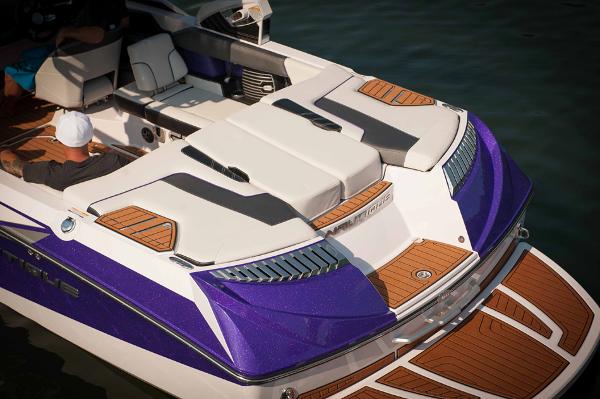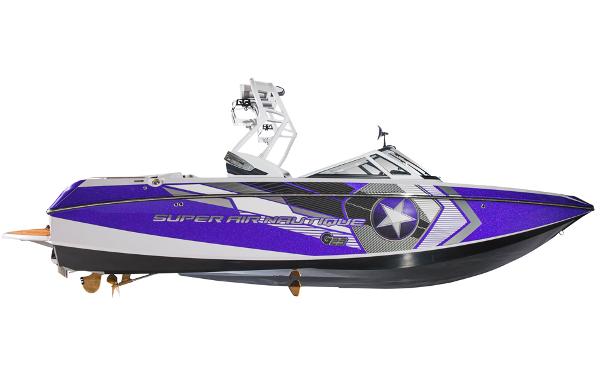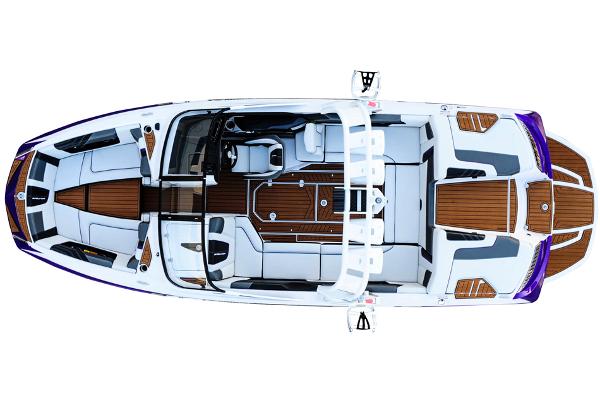 Check Your Credit Finance Insurance Boat Transport
Boat Description
The dust has settled, the crowd has spoken, and we are now grasping the gravity of the monumental change in wake sports we have seen with every set taken behind the Super Air Nautique G23. Every rider, at every level comes off the water with a smile and a new perspective on what being behind the boat can be. With the ability to customize the wakeboard wake and surf wave, from first pull to pro, the Super Air Nautique G23 is tailored just for you.
---
Beam

8 ft 6 in

Max Draft

2 ft 1 in

Dry Weight

5400 lb

Max Seating Capacity

16

Hull Material

Fiberglass

Hull Shape

Modified Vee

Fuel Capacity

65 gal

Length Overall

23 ft
Performance
The Super Air Nautique G23 was truly created from the wake up, conjured by the dreams of the best athletes in the world. Over the past year the G23 wake's perfect transitions and firm, clean lip has proven to be the launching point for the most progressive riding we have ever seen in wakesports. Engineered for perfection, the G23 has the precision handling you've come to expect from anything that can call itself a Nautique, charging through rough water and big double ups without hesitation, built to perform in every situation.
Adding to the sport specific performance of the G-series, the Nautique Surf System (NSS) with Waveplate can be equipped to create a fully customizable world-class surf wave that has led to Nautique becoming the official towboat of the U.S.A. Wakesurf National Championships. This unique system allows surfers the ability to keep the boat evenly weighted and switch the wave from each side in seconds without the need to offload ballast and people.
Hull
The Nautique Configurable Running Surface™ (NCRS) fine-tunes the hull surface under any condition using the latest technology in our Nautique LINC system. With 2,850 pounds of sub-floor internal ballast, the G23 offers you maximum ballast with maximum storage and a world class wake without the need for additional weight.
Every inch of this hull was designed to create a wake that will work for every level of riding, at any speed and line length. This allows you to set the boat up to the preferences of every rider in the boat without sacrificing a clean lip, long transitions, and solid pop.
Interior
The cutting-edge design doesn't stop at the water line. The styling and craftsmanship that has gone into designing the interior of this boat is like nothing that has come before it. From the ergonomics of the seats to the functionality of the seating configurations, no stone was unturned in designing every aspect of the fit and finish.