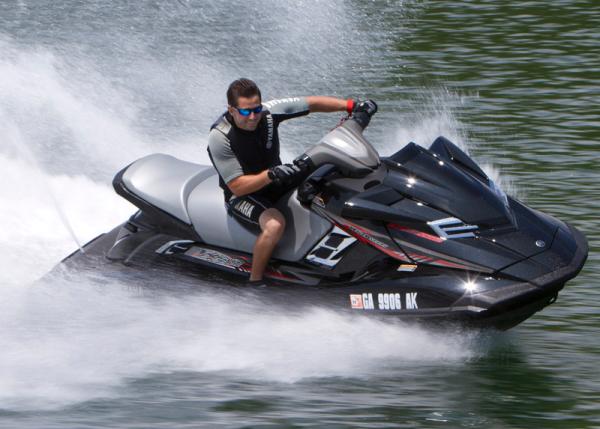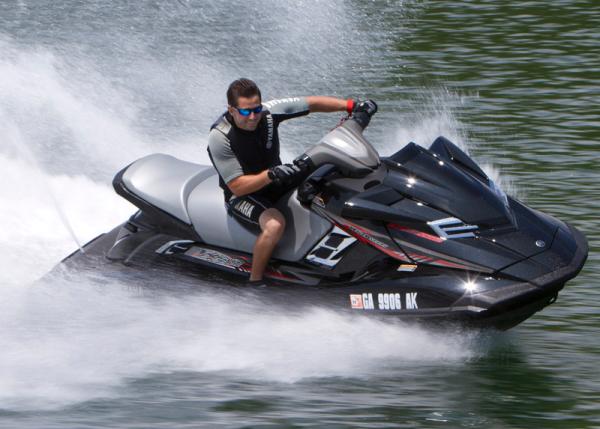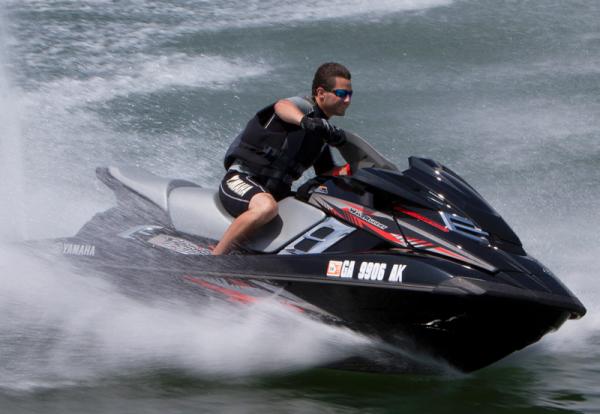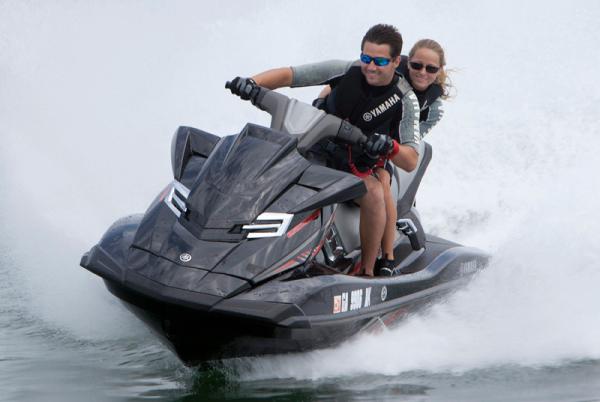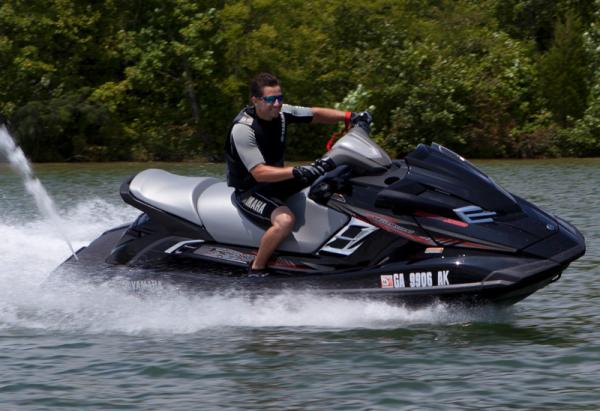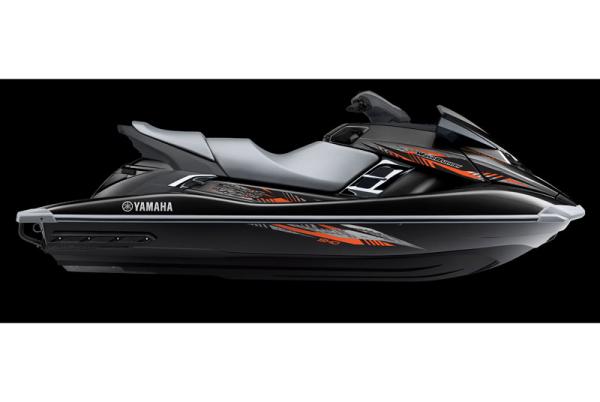 Check Your Credit Finance Insurance Boat Transport
Boat Description
A feature-rich WaveRunner offering more than just good looks, the all-new FX SHO is raising the bar even higher in the luxury performance class. With an energetic powerplant and newly redesigned hull, the FX SHO welcomes you to a new era in Yamaha styling. Exclusive Command Link keys provide easy access to instrumentation, and all-new fast access stern storage keeps tow ropes securely tucked away, putting everything you need for a great day on the water right within reach.
---
Beam

4 ft

Dry Weight

851 lb

Max Seating Capacity

3

Hull Material

Other

Hull Shape

Other

Fuel Capacity

18 gal
Details
Highlights:
New hull and deck design that's long, stable and comfortable.
Maximized comfort for driver and passengers.
New "theater" seating for Cruiser® models.
New mechanical neutral for starting in place.
New "command link" instrumentation buttons on dash.
New fast access stern storage area for wet items and tow ropes.
Large stern reboarding area.
The big news in the personal watercraft industry for 2012 is the complete redesign of the feature-rich Yamaha FX Series. Led by the flagship FX Cruiser SHO, the industry's best-selling luxury-performance model ever, the new FX line has been reimagined from the hull up to deliver the utmost comfort, convenience, storage capacity, towing ability, and unadulterated fun.
The new FX models are 7.5 inches longer than previous year models to offer a longer, more comfortable seat when riding with multiple passengers without any compromises to performance and handling when riding solo.
Adding to the comfort of this new two-piece seat is an additional bolster support to provide more comfort for the second passenger. Also new is watertight storage under the rear section of the seat. Combined with the watertight helm storage, FX models now feature two watertight storage areas.
But that is only the beginning. The new FX Series introduces a number of industry leading innovations that include an easy to use mechanical neutral, command link instrumentation buttons on the dash, and a fast access wet storage compartment located at the stern of the craft. These new features are exclusive to Yamaha and the FX Series.
New NanoXcel® Hulls and Decks
The styling of the new FX Series is a combination of symmetry, balance and sleek flow made possible by Yamaha's exclusive closed molded process that creates smooth, exact parts every time. There are no ribs or structural inconsistencies that show through the finished product.
All FX models feature Yamaha's exclusive NanoXcel hull, deck, and liner material that significantly reduces overall weight, increases strength, and improves fuel economy.
In addition to the longer deck, the hull features a full keel for excellent straight-line tracking and comes with full-length outside chines for better stability in turns, particularly with multiple riders onboard.
At the stern of the craft is a larger, deeper reboarding step with multiple grab handles added. The FX line receives the industry's first and only stern wet storage compartment just below the tow eye. There is no need to unhook the towline when taking a break from towing and there is now a convenient place to store the line.
All New Driver Experience with Enhanced Cockpit Ergonomics
The 2012 FX® Series features a true neutral gear that is mechanical and enables the watercraft to be started in neutral to stay motionless in the water with the engine running. Integrated into a newly-designed reverse handle, this system offers more control when docking and loading on a trailer.
The dash of the FX Series now includes multifunction instrumentation controls and mode buttons in easy-to-reach locations. Added to the cockpit is a spacious glove box for smaller items and watertight storage for cellphones, keys, and wallets, along with tilt steering and Yamaha's exclusive Quick Shift Trim System, which can easily adjust the trim angle of the jet nozzle.
The Yamaha SHO and HO Marine Engine
The heart of the Yamaha FX Series is the Yamaha 1.8L marine engine that is the largest displacement motor in the industry. The Yamaha SHO models feature the 1.8-liter Yamaha Super High Output marine engine with a supercharger and intercooler for in