Back to search results
10 Ways to Make your Boat Shine Brighter
Gel coat, vinyl, aluminum, stainless steel, rubber, plastic, and more – make them look better, and your whole boat will seem to gleam.
Boaters always want to make their boats look better, and these 10 ways to make it shine brighter will work wonders—check 'em out!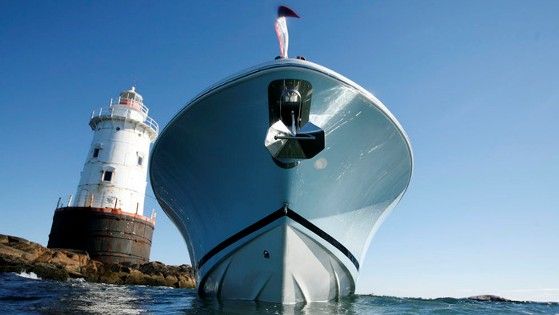 Want your boat to gleam in the sunlight? These 10 tips will help make it happen.

1. Rub stainless-steel fittings and rails with a lemon peel, to make them extra bright.

2. Gel coat will get a boost from a wash-down with boat soap that has carnauba wax mixed in. This stuff doesn't last long (a rainstorm or two is all it takes to go dull) but the immediate effect is gratifying.

3. Are stains on the outdoor deck carpet making the boat look old? Mix a gallon of hot water with a half-cup of dishwashing detergent and one cup of white vinegar—then start scrubbing.

4. Pledge furniture polish works great for shining up foggy Isinglass curtains. Added bonus: the helm gets a fresh lemony smell.

5. Yellow toilet bowls are a common problem on saltwater boats that have a porcelain head onboard. Luckily, there's an easy fix: a 50-50 mix of cream of tartar and hydrogen peroxide. Scrub it on, and let it sit for 20 to 30 minutes.

6. Aluminum can be waxed just like fiberglass, to get it looking good. One word of caution: this will make the metal slick, so you may want to avoid waxing grab rails and steps.

7. Windex works great on glass. To get even more sparkle, mix Borax with some denatured alcohol, and wipe down the windows with this mixture using a lint-free microfiber cloth.

8. Ink marks and soda stains make vinyl boat cushions look shabby—until you attack them with spray deodorant, which will lift the stain off of vinyl without damaging the material.

9. Plexiglass windshield dull, thanks to some tiny surface scratches? Believe it or not, whitening toothpaste will help erase those marks.

10. Last but not least, water works wonders—seriously. If you want your boat to glitter in the sunlight just give it a spritze of fresh water, right before you take those photos or join that boat parade.