See more articles
Couach's Hornet speedboat draws from military features
Combine speed, military influence and a builder who specializes in luxury boats — and the result is Couach's Hornet.
If you squint your eyes, this camouflage boat almost disappears. Almost.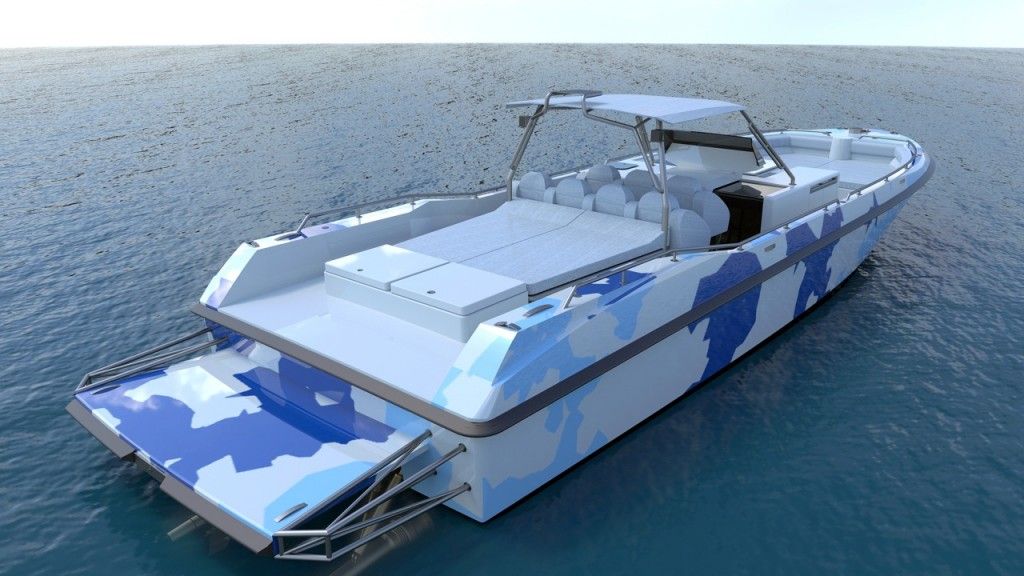 Introducing the Hornet, a high-performance day boat from Couach Yachts. Couach, which is known for its 60- to 150-foot pleasure yachts, is a new player in the speedboat domain, although the shipyard also designs and builds a range of military boats recognized for their high level of technicality.

The concept for the Hornet was simple. Teams from Couach and designer Franck Reynaud tackled the task of transforming the Plascoa FIC (Fast Interceptor Craft) into an aggressive, high-tech pleasure boat. The result? A go-fast vessel that will appeal to those looking for the ultimate toy. And, hello, like all good toys, it's available in camouflage.

The Hornet displays Couach's trademark deep "V" hull with a Rolla propeller system and an Arneson drive shaft. It takes curves smoothly, with no listing, and can cruise at approximately 50 knots without smacking the waves. Added bonus: the Hornet will be the only day boat on the market to offer the exact same on-board equipment found on military boats, ensuring unequalled reliability, technical prowess and sturdiness.

The Hornet will launch publicly at the Cannes Boat Show Sept. 10-15.

What's your impression? New and innovative or over-the-top? Let us know in the comments section.