See more articles
Summer stories: Legend of the frying pan
Family reminiscing about crazy water skiing antics reveals the truth about what happened to some missing kitchenware.
This crazy water skiing story was submitted by LinkedIn follower Linda Harvey.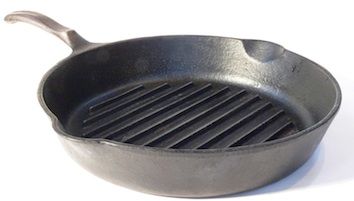 My late husband's family always did a lot of water skiing — his dad built his own ski boat, which is still going strong 50 years later. My hubby's older brother was an excellent skier, and they often loaded up the boat with many skiers; I am told they had 16 once.

He would attempt skiing on any platform. Among the more unusual (but not necessarily more successful) attempts included a picnic table (ouch with the splinters!). There was also a family legend about a certain kitchen instrument.

Last year, we were all reminiscing, and I reminded my brother-in-law about the and picnic table — and the frying pan. My mother-in-law, now in her mid-90s, piped up and said, "So that is what happened to my frying pan. I always wondered!"

It may take awhile, but moms always find out the truth!

Have your own summer story to share? Send it to editor@boats.com.