See more articles
Manic Monday: Sailboat Surfs to Safety
Rough seas and a tiny harbor opening test the skill of this skipper.
So many dramatic videos end in disaster, but here's one where the boat and crew thread the needle to safety—thanks to excellent seamanship and a healthy dose of good luck. As this sailboat approaches a narrow harbor entrance, the skipper has prepared well: all the crew is in safety harnesses. Picking a line carefully, they are able to surf into the calm waters of the harbor unscathed—which seems rather miraculous, given the sea state.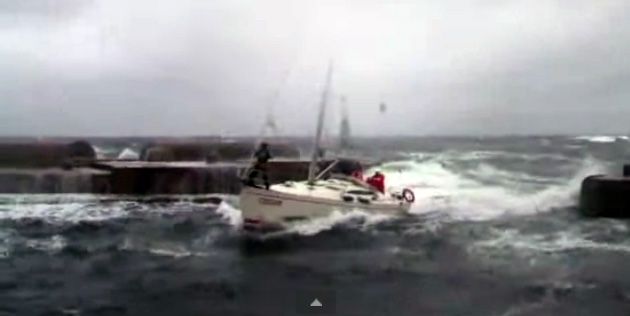 Got a sea story to share? Tell us about it in the comments below.