See more articles
Manic Monday Videos: The 1973-74 Whitbread Race Remastered
Pure vintage ocean racing porn in full HD!
Earlier this year the TV team at Volvo Ocean Race discovered a film canister containing the original 1973-74 Whitbread Round The World Race film. And right before Christmas they delivered a special gift to all their race fans: a digitally remastered version of the first race.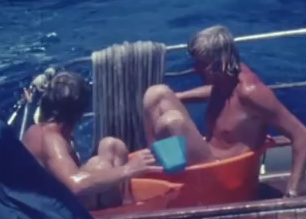 The full story behind the find is here.

No joke, here's 30 minutes of vintage, 1970s ocean racing footage in full 1080p HD:



Before sailors were paid as professionals, before Gore-Tex or full blown corporate treatments, there was only the adventure of setting out into the unknown. And in 1973, that was a good enough reason for 17 yachts and 167 men to race around the world. Enjoy!