See more articles
The Yacht Insider: If No Deal by Nov. 2, Motoryacht to be Auctioned
A rare opportunity to purchase a reasonably priced, beautifully outfitted and meticulously maintained megayacht.
I know the exact slip where the 121-foot Broward Java will be docked every year at the Antigua Charter Yacht Meeting.  Java has reserved that same boat show slip for as long as I can remember, always with her owner onboard smiling, always touting a recent renovation or upgrade to keep the boat among the best in its charter class. I look for Java in that slip each December because I know charter clients have long loved her, and because I know her owner is one of the great ones who invests regularly in upkeep and crew training.





Alas, a different slip at a different boat show will take precedence this year, one along A-Dock at Las Olas Marina. Java's owner has decided that if he can't sell my beloved before then, he will auction her during the last day of the Fort Lauderdale International Boat Show, on Nov. 2, at 3 p.m. sharp.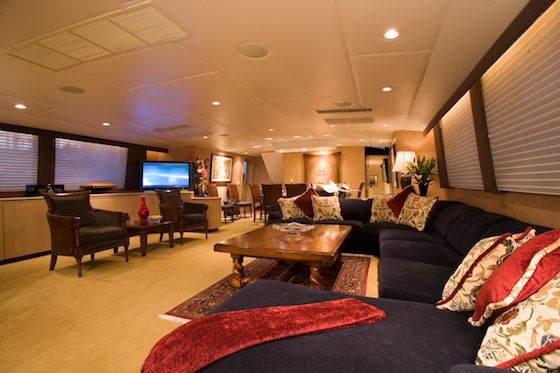 The Sacks Group Yachting Professionals, which is organizing the auction and has long represented the yacht, says two previously booked charters for this winter (a value of more than $150,000) will also go to the winning bidder.

Multiple rules will guide the auction process. Participants must pre-register and place a fully refundable "participation deposit" of $150,000 in an escrow account. Inspections will be allowed only by pre-registered brokers and bidders from 1 to 3 p.m. on Nov. 2. The auction will be "open-bid" with sequential bids for all to hear, with potential buyers bidding in the order that they pre-registered. A sealed minimum bid will apply, and if it is not achieved, Java's owner may cancel the sale. He also reserves the right to sell Java in a private transaction until 3 p.m. on Nov. 2.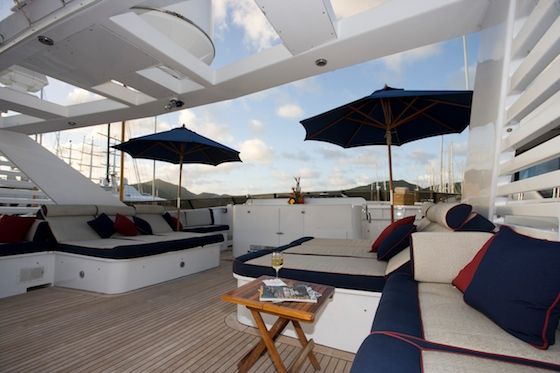 "This is a rare opportunity for a buyer looking for a reasonably priced, beautifully outfitted and meticulously maintained megayacht," said Bruce Schattenburg, managing director at The Sacks Group. "At the recent Monaco Yacht Show, we were surprised at the high prices listed for many of the European brokerage yachts on display. We feel that the best deals right now can be found in the U.S., especially with the dollar still weak versus the euro."

That deal might be double-sugar sweet for Java's new owner if the auction is, in fact, held.

Editor's Note: Kim Kavin is an award-winning writer, editor and photographer who specializes in marine travel. She is the author of six books including Dream Cruises: The Insider's Guide to Private Yacht Vacations, is editor of the online yacht vacation magazine

www.CharterWave.com

.