Back to search results
Top boats.com listings this season
You never know which boats will float people's...uh...nevermind.
Shopping for a new (or used) boat?

Betcha didn't know boats.com has more than 400,000 listings online — easily the largest and best inventory you could possibly browse. And we occasionally pull out a listing to feature on our Facebook page, just to see who's interested.
The following are the most-clicked listings from out social media platforms over the last three months.
5. Sea Ray 510 Sundancer. With more than 350 likes, some of the Facebook comments included "I'll take two," "Own a 240 sundancer. Someday we will upgrade," and "OMG I want that."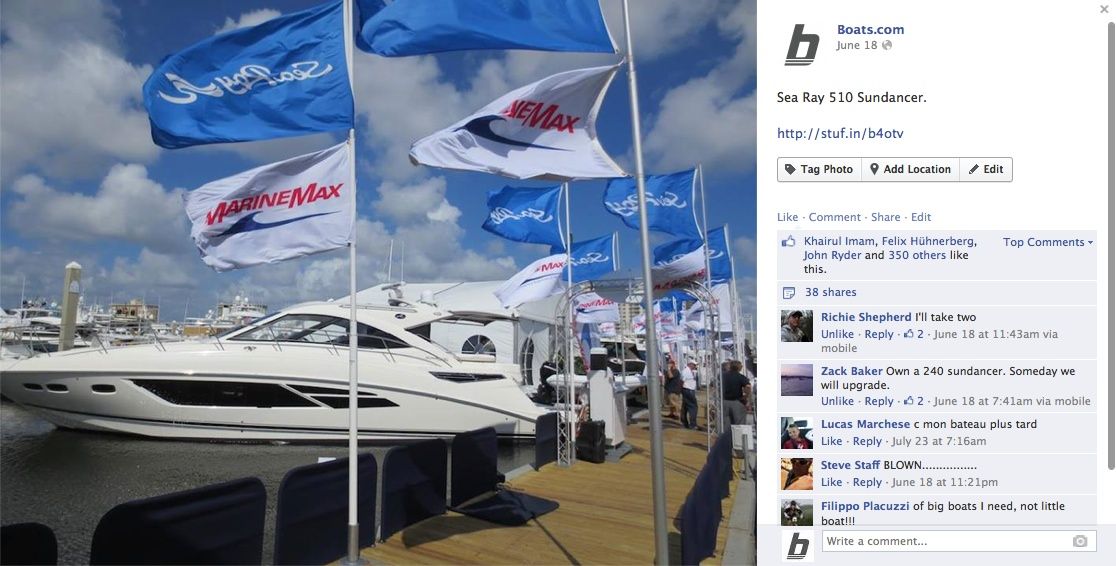 4. 22-foot 2011 Monterey 214FC Cuddy (dealer repo). Reader comments included "c'est magnifique."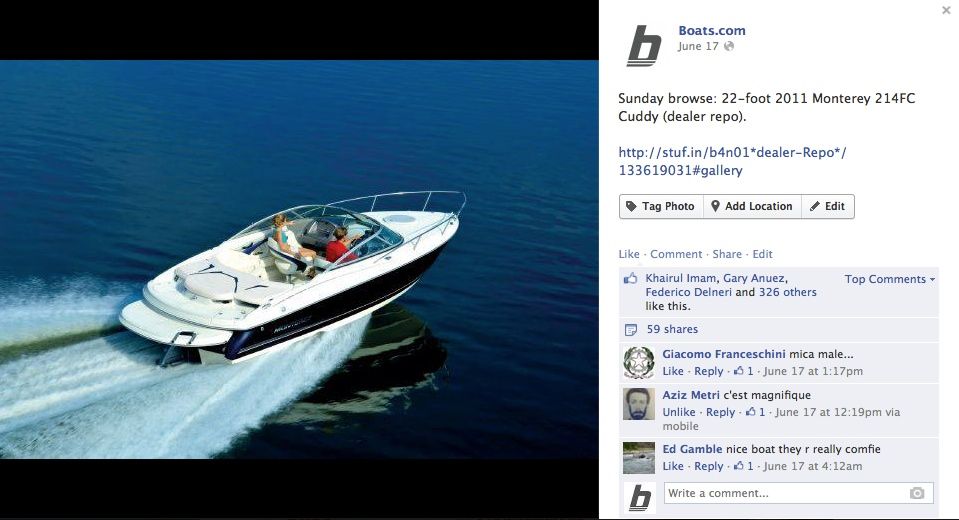 3. 18-foot 2009 Trophy Walkaround: $7,000. Even used boats get love on boats.com, including this Trophy.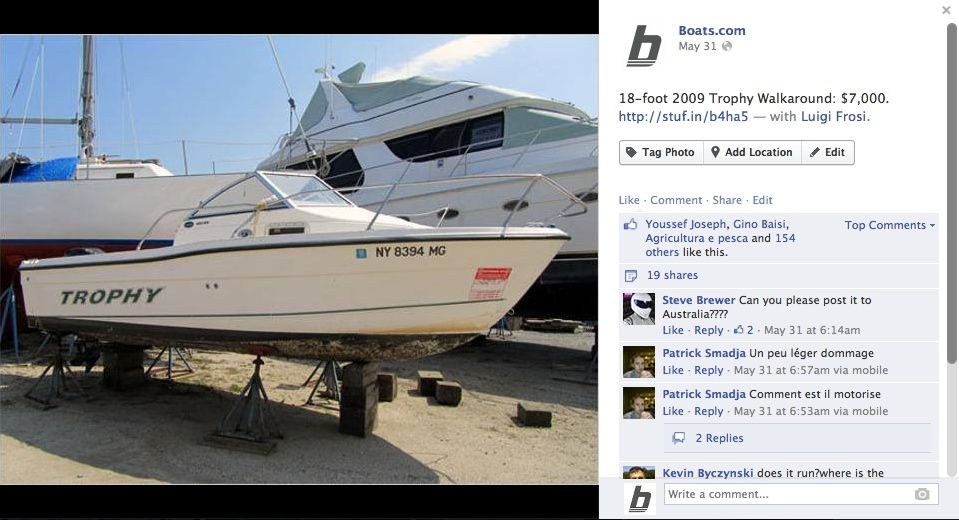 2. 20-foot 1982 custom-built 20 SWT: $2,900. With more than 200 likes, this custom ski boat from Georgia drew a lot of attention.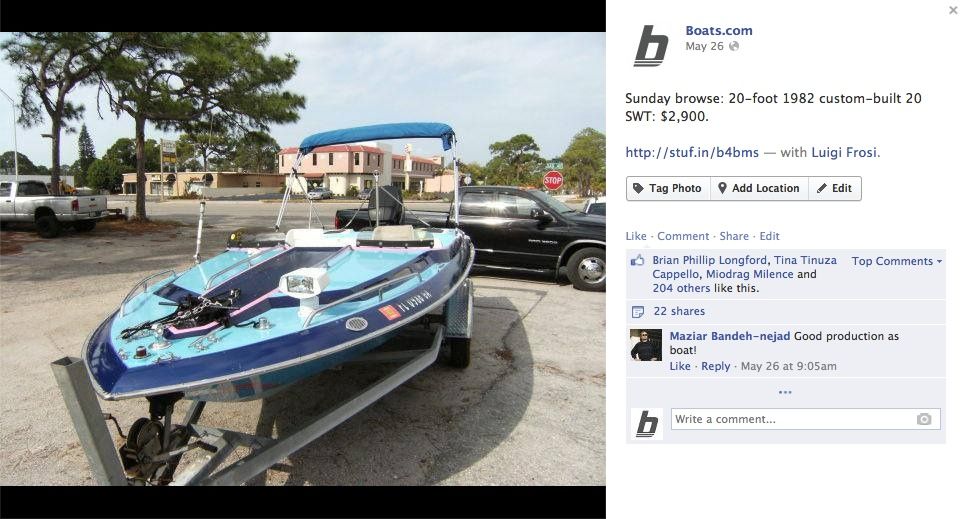 1. 24-foot 1994 Sea Sprite 2350: $8,000. The new Mercury Cruiser motor on this Sea Sprite had only 100 hours on it, and the Facebook post garnered more than 200 likes along with a slew of interested readers.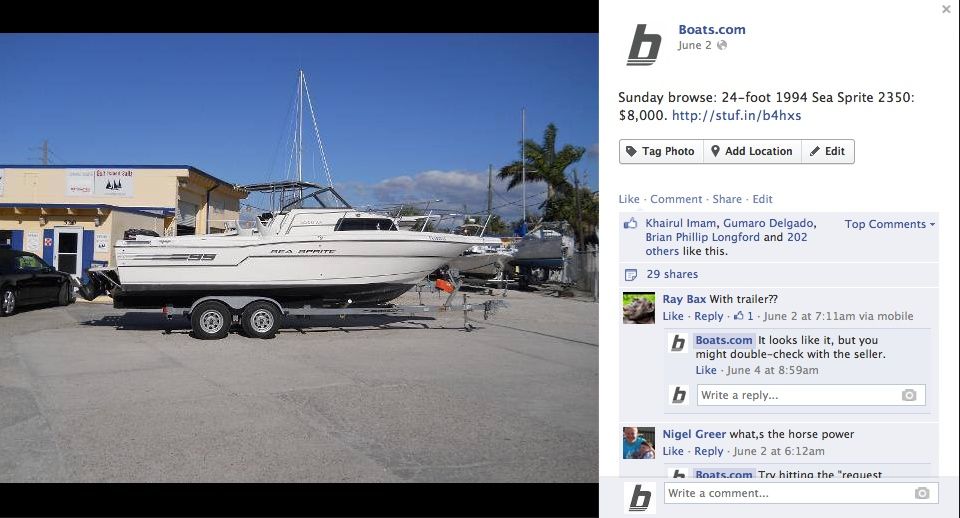 Do any of these winners surprise you? Which boats would you expect to see at the top of the list?