Back to search results
Vicem Shipyard Shifts Gears
Exquisite Turkish classics gain new leadership and long-term superyacht aspirations.
One of my first stops during the Ft. Lauderdale International Boat Show this past weekend was at a press conference put on by Vicem Shipyard, builder of classics, cruisers, and motoryachts.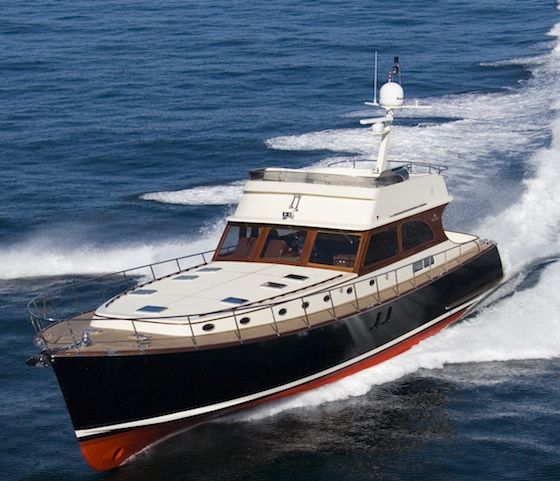 There we met the new CEO of the Turkish boatbuilding company, Alberto Perrona Da Zara. Also introduced to the press was the new president of U.S. operations, Dirk Boehmer. I'm not sure I've ever attended a hotter press conference; it was brutal in the sun, where Alberto and Dirk established themselves to address the crowd. Fortunately for the rest of us, while Vicem's new top brass perspired, we stood in the shade...and also perspired. Thursday, October 29, 2009, will be remembered by many as the hottest day of a boat show in memory.





Alberto provided some background on Vicem, which builds its boats primarily of cold-molded wood using the WEST system. Labor rates in Turkey are favorable, and based on my investigation of a 72-foot Vicem Classic, I have to say the fine carpentry makes these boats unique and beautiful. Each closet and cupboard I opened was neatly finished in wood. The hull of the 72 is actually a composite hull made of four layers of epoxy and mahogany with E-glass on both the inside and outside.



Dirk told us he'd previously been with companies including Sea Ray, Walker Bay, and Bertram. He said the U.S. was Vicem's most important market, and I'm not surprised that the classic yacht-like feel of the boats appeals to many traditional American buyers. According to Alberto, the company plans to build even bigger boats, and fiberglass composite hull construction is to be expected in the future.