See more articles
Bayliner 285 Cruiser Boat Test Notes
Detailed test notes from our video boat review of Bayliner's 285.
Watch the Boats.com Bayliner 285 Video Boat Review





Overview
A single-engine cruiser with sleeping quarters for six passengers.

Concept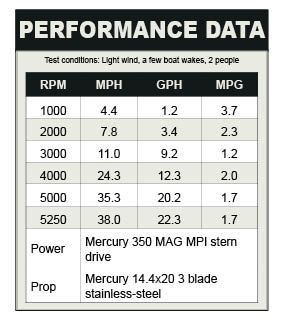 Create the roomiest cruiser of its size, with the widest beam in its class.


Use extensive windows and ports to create an open feel belowdecks.


Use a single powerplant to reduce cost.


Construction


Fiberglass hull with Armorflex gelcoat and a Hydropel vinylester skin coat.


Full-length fiberglass box-grid foam-filled stringers.


Performance


Slow out of the hole by modern standards, but acceptable cruising and top-end speeds.


Excellent economy; you have to really push it to break a 20-gph fuel burn.


Handling


Handling can be tough with a single-screw boat of this size; luckily you can order it with an optional bow thruster.


Features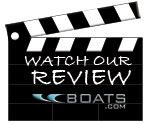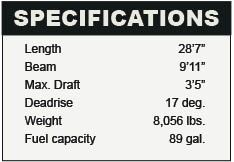 Fully-enclosed, walk-in midcabin provides more privacy than expected on a boat of this size.


Engine access is easy, 360-degrees.


Helm bolster is extremely comfortable.