See more articles
Bayliner Discovery 192: Boat Test Notes
Lenny Rudow provides a detailed look at the Bayliner 192.
Watch the Bayliner Discovery 192 Video Boat Review

Overview: A small, inexpensive boat with a cuddy cabin.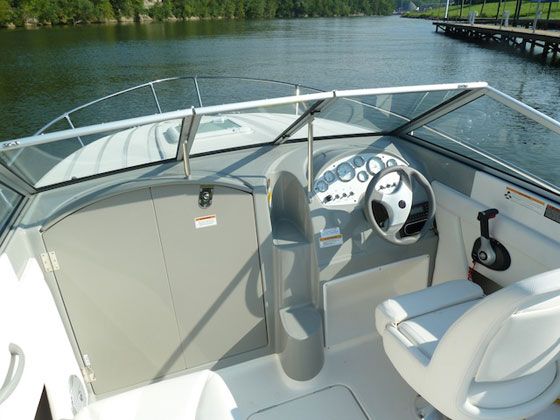 Concept



Design a boat in the Discovery series—which is all about maximizing versatility and ability while minimizing maintenance and cost—and give it overnighting abilities.


Construction


Fiberglass hull; deck has fiberglass compartment liners molded in; stainless-steel hardware.


Compartment hatches have gas-assist struts.


Performance


Cruises around 30 mph, tops out close to 40.


Fast hole-shot for waterskiing and wakeboarding.


Great low-speed cruising economy; at 21.9 mph it gets 5.6 miles to the gallon.


Handling


Hydraulic-assisted sterndrive steering is easy to handle.


Wanders a bit at slow speed, like most small single-engine sterndrive boats.


Features


Cabin is surprisingly roomy for a 19-foot boat.


Removable aft seats boost fishing abilities.