See more articles
First Look Video: Benelli, the Most Powerful PWC in the World
The Benelli PWC comes with a turbocharged four-stroke engine that'll help you blow the pants off those other waterbike riders.
Hold on tight - really tight - because we spotted the world's most powerful PWC, built by Benelli, at the Southampton Boat Show. You know Benelli, the company that's world-renowned for crafting some of the finest hunting shot-guns around? Well, turns out these guys also like their waterbikes. And, they like them powerful. To the tune of oh, say, 315 hp. Yowza!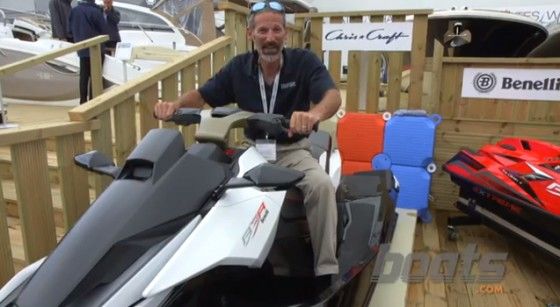 Now, the Benelli isn't yet available in the US of A, and that's why you probably haven't seen this bad boy just yet. But, stay tuned. We heard some interesting rumors at the show, and it sounds like this PWC may be coming to our shores in short order.