See more articles
Why Your Boat Needs a Facebook Page
Are your boats lonely at night? boats.com Senior Engagement Manager Lauren de Vlaming explains that maybe it is time your boat got its own Facebook page.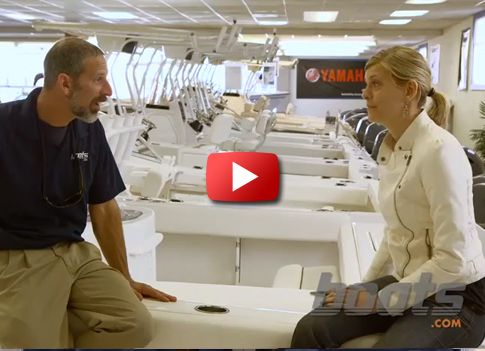 Lenny: I'm afraid my boats are lonely at night. They're all alone in the driveway, in the dark...

Lauren: Lenny, does Feather Duster have a Facebook page?

Lenny: Boats can't have Facebook pages!

Lauren: They absolutely can. I mean, how is Feather Duster or Writeaway going to know if people are tagging them in photos?

Lenny: I didn't know it was possible!

Lauren: And, they're missing out on tons of events they could go to, because they aren't getting the event invitations on Facebook.

Lenny: Wait, can they get Twitter accounts too?

Lauren: Absolutely, and really they should be hash-tagging about everything they're doing during the day. Whether they're fishing, or they're just idling, they should be hash-tagging on Twitter.

Lenny: That is awesome.

Lauren: Yeah, I think so, and before you know it we'll get everybody to be on Vine.

Lenny: Huh...?