See more articles
Falmouth Cutter 34
Designed by Lyle Hess, this 34-foot cutter has long legacy and a new builder.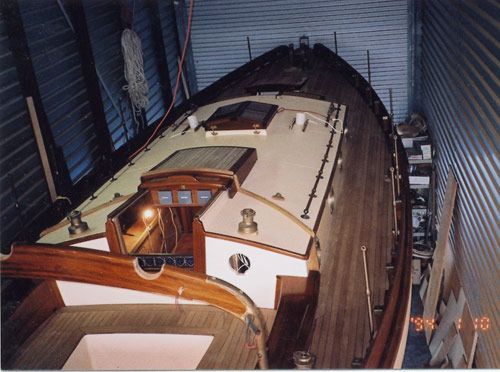 Channel Cutter Yachts of British Columbia, Canada is now building the Lyle Hess designed Falmouth Cutter 34. She is the evolutionary culmination of Lyle Hess' cruising cutter series, which includes the Bristol Channel Cutter 28, the Falmouth Cutter 22, as well as Lin and Larry Pardey's famous Seraffyn and Taleisin (Editor's Note: For more on cutter-style sailboats, read Pilot Cutters: A Lasting Appeal).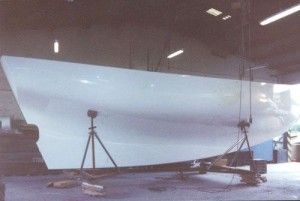 Channel Cutter Yachts builds the Falmouth Cutter 34 one boat at a time, on a custom basis. No hull liner is used, so any interior configuration is possible. With 19,000 lb displacement, 800 square feet of sail and a LWL of 30'10", the FC34 is a much larger boat than her LOD would suggest. Her displacement/length ratio of 274 suggests good light air performance, in addition to the exceptional seaworthiness for which the Lyle Hess cutters are noted.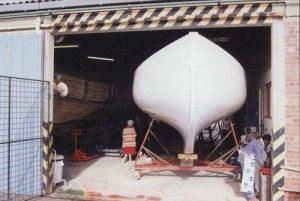 The owner of Channel Cutter Yachts, Bryan Gittins, is an experienced single-handed offshore voyager. He was formerly involved in building the Canadian version of the Bristol Channel Cutter 28. In "Best Boats to Build or Buy" author Ferenc Mate discusses the massive construction and meticulous finishing of the BCC and comments "Bryan will never get rich, but he will sure sleep well at night".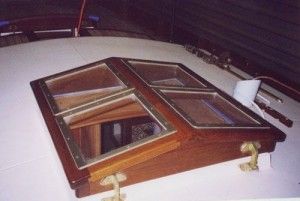 The hull and deck are fiberglass, hand laid onto their respective molds using quality resins to prevent osmosis. The hull and deck join at their respective flange and are bonded and through-bolted.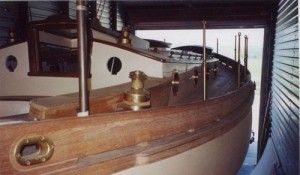 The boat is available as either a bare hull and deck, hull and deck with ballast installed, semi-complete (includes exterior finished and roughed in interior, engine installed and standing rigging) or as a complete sail-away boat. Support is provided to owners completing the yacht themselves.

Falmouth Cutter 34 Specifications:
| | |
| --- | --- |
| Length on deck | 34 feet |
| Length waterline | 30'10" |
| Length overall | 43 ft. |
| Beam | 11'7" |
| Draft | 5'1" |
| Lead Ballast | 6600 lbs. |
| Displacement | 20000 lbs. |
| Auxiliary | Diesel |
| Sail Area | 800 sq. ft. |
| Mailsail | 397 |
| Staysail | 147 |
| Jibtop | 256 |
| Storm Trysail | 120 |
| Storm Stays'l | 82 |
| 150% Drifter | 619 |
| 135% Genoa | 557 |
| Spinnaker | 1300 |

Channel Cutter Yachts can be reached at:

ccy@island.net or on the web at www.channelcutteryachts.com

For a profile of the late Lyle Hess, designer of the Falmouth Cutter 34, see
www.norseayachts.com/lylehess_a_profile.html