See more articles
Cruisers Sport Series 238 Boat Test Notes
This relatively compact bowrider has all the conveniences of the larger boats in the Sport series.
Watch the Cruisers Sport Series 238 Video Boat Review



Concept: Create a bowrider that's comfortable for the entire family and offers sporty performance.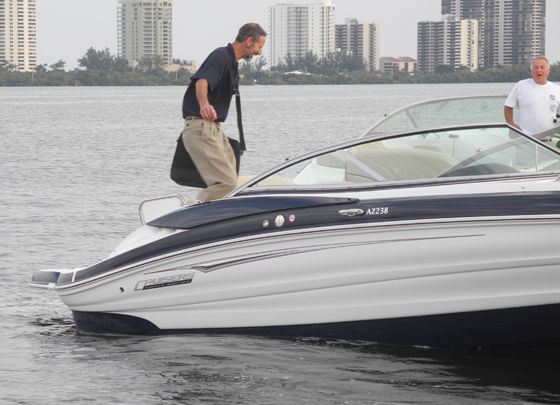 Construction
-Hatches and doors are RTM molded, to maximize strength, minimize weight, and provide a finished surface inside and out.
-Including an automatic fire extinguisher is a good idea.
-Motor mounts are beefed up with aluminum plates.

Performance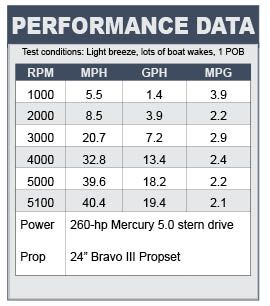 -Hull vent gives partial advantages of a step, without the disadvantages.
-Solid construction techniques result in few bumps or vibrations when cruising through roughed-up waters.

Handling
-Grips the water in hard turns; cranking the wheel hard-over at WOT is not a problem.

Unique features
-Aft seat transforms from forward-facing, to aft-facing, to a flat sunpad.
-Even though this is the smallest model in the series, it still has a fully enclosed head compartment.
-Pressure water system is usually an option on boats of this size, but on this one, it comes standard.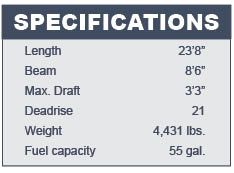 For more information, visit Cruisers Yachts.

—Lenny Rudow