See more articles
Harris FloteBote Royal 230 Boat Test Notes
Specifications, performance data, and detailed notes from our test of this 23 foot pontoon boat.
Watch the Harris FloteBote Royal 230 Video Boat Review

Overview: A high-end pontoon boat with triple logs and fast top-end speeds.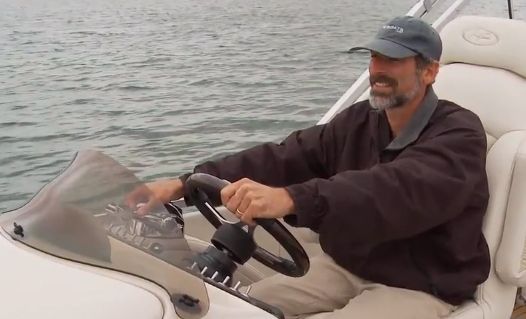 Concept
-Develop a pontoon boat which delivers both luxury and high-performance.
-Use a triple-log design and offer lots of horsepower, for performance over 45-mph.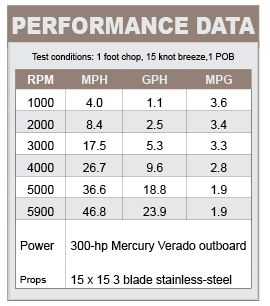 Construction
-Pontoons have three separate welded chambers, reinforced nose cones, strakes, and steps.
Deck underside is skirted to reduce friction and increase performance.
-Multiple lounges are extremely comfortable and have rugged rotomolded bases.

Performance
-Cruises in the 30's, and top-end breaks 45-mph.
-At speeds in to mid to upper 30's, fuel economy is right around 2.0 MPG.

Handling
-Triple logs allow for tight turns and fast maneuvers, during which the helmsman always feels in control.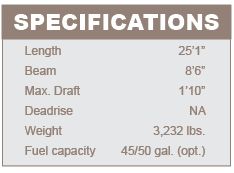 -Plenty of weight and length to handle a moderate chop, even at fast speeds.

Unique features
-Skirted under-deck is a rare perk, and it not only reduces friction, it also looks great when peeking between the pontoons.
-Power Bimini top goes up and down at the press of a button.
-Lounger is insanely comfortable.