See more articles
How to Get Out Sailing: Summer Sailstice 2013
Are you looking for a way to get on the water this summer? Join Summer Sailstice on June 22 and start the season off right.
Have you been dreaming of a full moon cruise? Or perhaps a schooner ride? Or maybe you just want to socialize dockside and chat with other water-enthusiasts over a barbecue?

Whatever your passion and pretty much wherever you are this Saturday, Summer Sailstice has a way to check off an item on your bucket list, with a bucketload of events scheduled around the world. Locations vary from the downright exotic (Bora Bora, Peru, and Durban, South Africa) to right down the road: most of the celebrations will take place on lakes and bays in the US.

You can use the Crew Connection page to find a ride if you don't have a boat. You can also rent a boat through Cruzin, a peer-to-peer boat rental marketplace that is a sponsor of Summer Sailstice. If you have your own boat, find an event near you and join in.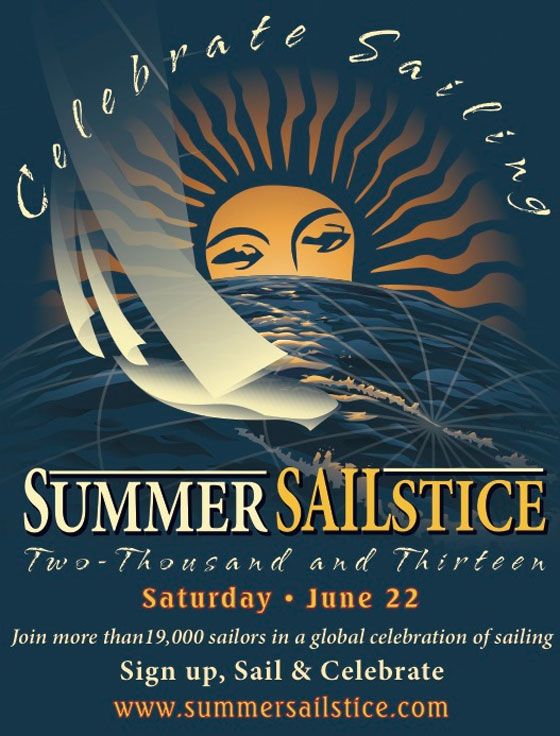 While the focus is to celebrate sailing, the event has grown to include something for everyone: barbeques, boat parades, casual races, raft ups, and blessings of the fleet. With cannons thundering at local noon, sailors around the globe will be united by our common love for being on the water.

And if you need any more incentive, you could even win a prize just by showing up. Charter gift certificates, sailing kayaks, official America's Cup merchandise, boat parts, learn to sail courses, VIP Box Tickets to the Steve Miller Band and Doobie Brothers... any of those could make the rest of your summer more fun, too.

Have fun and see you on the water on June 22!

Planning to join Summer Sailstice 2013? Let us know about it in the comments below.