See more articles
Is Superyacht Laser Shield Vaporware?
Your digital camera may be safe around superyachts for a while longer.
The idea of an anti-photo "shield" for a superyacht (put forward on Wired.com's Gadget blog that I quoted a few days ago) is presumably of no more than intellectual curiousity to 99.9 percent of readers. To me, the fact that somebody could even dream up the technological possibility of such a device, which would sense the focusing-mechanism on your camera and white out the image with a laser beam, sounded like a good example of yet one more indispensable piece of equipment for a yacht equipped with everything else already.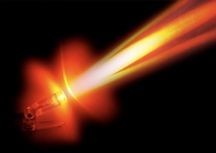 One of my colleagues in the blogosphere, Diane Byrne, covers the superyacht beat consistently through her site, Mega-Yacht News, and after my story appeared, she sent me a note suggesting I might want to take the story with a grain of salt. Today, she's followed up with a blog of her own, outlining her view:

I've come to the conclusion that this so-called anti-paparazzi technology does not exist, at least on the scale of what is being discussed. In addition, according to one photographer I spoke with, who consulted a photographic expert herself, even if it did, it would ruin more than just the photo. To be that powerful, it would end up blinding the photographer looking through the lens.

Diane says that bright white lights are more likely the anti-paparazzi weapon of choice.

The article in TimesOnline said that Eclipse, reportedly 557 feet long, had sailed out of Hamburg, Germany, for a trial run last week and that among its many systems, it had the aforementioned lasers:

Infrared lasers detect the electronic light sensors in nearby cameras, known as charge-coupled devices. When the system detects such a device, it fires a focused beam of light at the camera, disrupting its ability to record a digital image

While many blogsters enthusiastically passed along the idea (me included), Diane isn't alone in doubting the installation. TechRadar.com comes to the same conclusion, citing Georgia Tech researchers who developed a system for use in movie theaters aimed at preventing the pirating of films. The article says:

How effective it would be in bright sunlight is less clear. "The biggest problem is making sure we don't get false positives from, say, a large shiny earring," said a researcher on the project, Jay Summet.

The story goes on to say that professional quality SLR cameras would be hard to detect because of their folding mirror and different focusing system.

So, an interesting technology discussion at the very least. Maybe not so likely to be a reality yet. Here's a link to Impact Lab where I found a couple pictures of Eclipse after launch in Germany last June. The story mentions the yacht's anti-missile system, but we must suppose that any anti-paparazzi shield had yet to be activated...or may not actually exist. We'll have to wait to see if someone finally takes a picture of the owner, Roman Abramovich, enjoying his new yacht.

—John Burnham