See more articles
Lady Linda: a Megayacht Built the Hard Way
Construction of this 187-footer took place during the Great Recession. The process was a nail-biter, but the result is an opulent charter yacht with an epic story behind her.
No one involved in the planning and building of the latest Lady Linda would be able to say they had an easy time of it. From start to finish, the designer, builder, subcontractors, and the owners themselves felt the recent recession breathing down their necks.





Almost every feature of the yacht became a moving target. If you're interested in knowing about the characters involved in bringing such a megayacht into being, read G. Bruce Knecht's new page-turner, Grand Ambition, reviewed on YachtWorld.com by Doug Logan.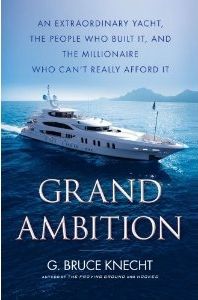 Construction was finished, despite changes and setbacks, and the yacht is a testament to all who had a hand in her completion. Read Diane Byrne's review of Lady Linda on Yachtworld.com.

And for those with the ready cash to experience Lady Linda first-hand, there's good news. The yacht is available for charter. Read the story by Kim Kavin on YachtWorldCharters.com, detailing the buzz in the charter community and leading to links about Lady Linda's seasonal cruising grounds and how to charter her. Last season's lowest weekly base rate was $280,000, so you might want to bring some friends along.