See more articles
Maximize Fuel Economy with Award-Winning Monitor
Mercury ECO-Screen wins West Marine's new award as Environmental Product of the Year
Every year at the Miami International Boat Show, West Marine highlights outstanding new products, and at this year's event, they also made a special award for the "Green Product of the Year."





Company founder Randy Repass told me there were 41 entries covering a wide array of environmentally conscious ideas. They chose the Mercury ECO-Screen, he said, for a simple reason. "Just think of the huge difference it could make in fuel usage," he said, "if these were fitted on all the boats and owners ended up with 10 to 20 percent fuel savings by using them?"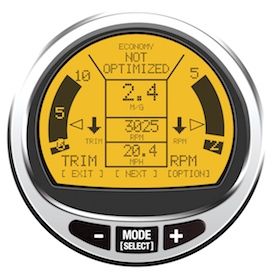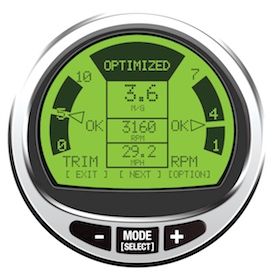 After the show, our Outboard Expert Charles Plueddeman, sent me this note on the new unit:

West Marine (www.westmarine.com) has awarded the top prize in its first Green Product of the Year contest to Mercury Marine http://www.mercurymarine.com/index.php  for its MercMonitor ECO-Screen instrument display. ECO-Screen is a digital instrument display that monitors boat speed, engine rpm, fuel flow and engine drive angle, and then coaches the boat operator to adjust throttle and trim to achieve the best fuel economy. When the boat is "dialed in" for best economy, the ECO-Screen display changes color, from yellow to green (of course). ECO-Screen is designed to work with all Mercury SmartCraft compatible engines.

According to Mercury, ECO-Screen can help the average boater increase fuel economy by up to 20 percent. As soon as the lake thaws up here, I'm going to give it a try. Mercury said it would use the $10,000 first-place prize to establish a marine ecology foundation in Fond du Lac, Wis., where the company is headquartered.

We'll bring you Charles' test report on the ECO-Screen next summer.