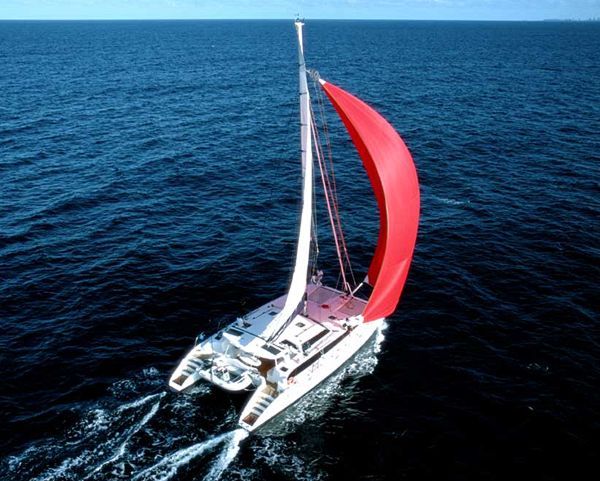 The launch of the first of the Perry 57 cruising catamarans has raised the bar across the when it comes to luxury, superior comfort and accommodation, spaciousness and sailing satisfaction.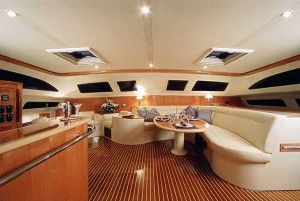 With six already on order and this first boat now in the water, the management at the Gold Coast, Australia-based Perry Catamarans is quite justified in anticipating even more sales in the short term once potential buyers get to see and sail the 57. It is a standout when compared with all other luxury cruising yachts on the market - and it has the added bonus of delivering the distinct benefits that come with being a multihull design.

The Perry 57 is a development of the successful Perry 43, a design that is seen today cruising the world as well as Australian coastal waters.

"A number of people who saw the 43 and liked it said they wanted something bigger along the same lines," said designer Bryan Perry. "So after consulting with them, visiting boat shows around the world and researching what was available we have created what I believe is an exceptional cruising yacht. It is unique in its own way while offering the best features of other yachts that matter. This is a luxury lifestyle yacht that really makes a statement. It is easy to handle and sails superbly."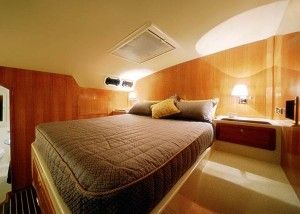 The amazing amount of internal volume, the gleaming timberwork and the plush furnishings combine to have an overwhelming impact on guests stepping into the main saloon of the Perry 57 for the first time. For overnight accommodation there are two large suites featuring queen size island beds, and there is an aft cabin with another equally large bed. There are two ensuites and a large main bathroom with separate shower. When it comes to preparing meals the well appointed galley makes life easy, and for those times when you are cruising the Perry 57 for extended periods there is a laundry with a washing machine and dryer fitted for your convenience.

Outside the main saloon the large and nicely sheltered cockpit would do justice to a considerably larger motor or sailing yacht. It is ideal for outdoor entertaining, and when you take a few steps from the cockpit down to the landing platform you have easy access to a dock or tender.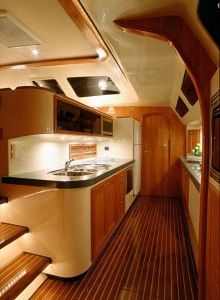 The deck layout and well-planned sailing systems ensure that the Perry 57 is easy to handle under sail. There are dual helm stations and excellent access to all controls. The design even includes a crew cabin so a sailing master can be aboard to skipper the yacht if the owner so desires.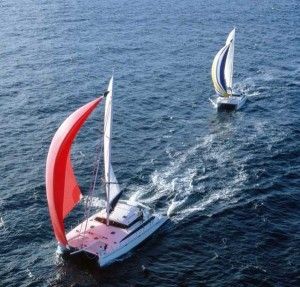 The styling of the Perry 57 is sleek and the well-balanced proportions of the composite glass fibre hulls translate to outstanding stability, excellent sea-keeping qualities, a stimulating sailing performance and low operational costs under power. Qualified naval architects approved the entire design before the 57 went into production.

Perry Catamarans Australia, Pty, Ltd.
Gold Coast Marine Precinct
2/16 Waterways Drive
Coomera, QLD 4209

Phone: 07 5561 7988 (International 61 7 5561 7988)
Fax: 07 5561 8577 (International 61 7 5561 8577)
www.perrycatamarans.com.au
mail@perrycatamarans.com.au