Back to search results
Race to Alaska: The Ultimate Adventure?
750 miles, powered only by humans and sails. The Race to Alaska is on.
Sail, Row, Paddle... all the way to Alaska. It sounds like the hardest thing in the world. In the words of the race website, "It's like the Iditarod on a boat with a chance of drowning, being run down by a freighter, or eaten by a grizzly bear."

http://player.vimeo.com/video/102808926

On June 4th, a group of hardy adventurers will set off from Port Townsend, Washington to race up to Ketchikan, Alaska, a voyage of 750 miles. Teams can be made up of one or more people. There are only two main rules: you can't have an engine, and you must be unsupported. You can stop or get help along the way, but that help needs to be available to everyone taking part.

Why are people doing this, when you could do the same voyage on a luxury cruise ship? Certainly not for the $10k in prize money. Of course it will be a life-changing experience. And it will also raise the profile for human-powered and sail-driven adventures.

And which boat is best for such a voyage? A yacht with the engine removed, a kayak, a rowing skiff... or maybe a homemade custom catamaran? Each has their benefits, but it's hard to know which will be best until the race is underway. Sailing seems like an obvious advantage, but in June the prevailing winds are northerly, and with strong tidal rips, you'll need a craft that can be maneuvered regardless of the wind.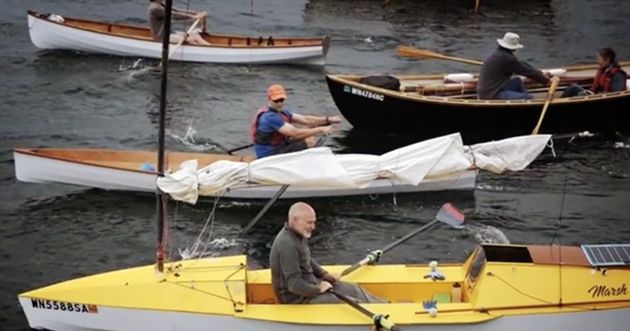 I personally like the idea of a Norseboat as they have been used to complete the Northwest Passage. And with excellent potential for bad weather, having a cabin seems like a good idea.

Will I be taking part? Watch this space! If you are interested in learning more, check out the Race to Alaska website.

Interested in signing up and looking for a boat? Check some out appropriate listings on boats.com.