See more articles
Smokercraft 162 Pro Angler XL Boat Test Notes
Lenny Rudow digs into this 16 foot fishing boat.
View the Smoker Craft Pro Angler XL Video Boat Review

Overview: A serious fishboat for serious anglers.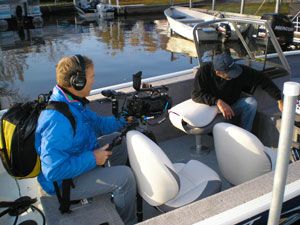 Concept
Build a freshwater fishboat that can handle open waters, and multiple varieties of fishing.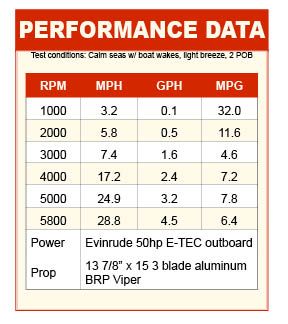 Construction



Twice-baked urethane paint job over an aluminum hull.


Lifetime-guaranteed pressure-treated ply decking, with a non-skid coating.


Heavy-duty carpet carries a five-year warranty.


Performance


Fuel economy is excellent with better than seven miles to the gallon, at cruising speeds in the mid and upper 20's.


Sharp entry handles waves well.


Handling


Crank the wheel hard-over at high speeds, and this hull grabs and banks like it's on rails – sweet!


Watch out for the safety lanyard when reaching changing speeds; it's position causes it to drape across the throttle at times.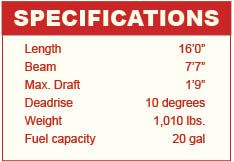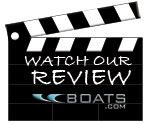 Features


Look at that hullside finish; it's every bit as slick and shiny as gel coat.


Whopping 25-gallon livewell in the foredeck has enough volume to support a week's supply of bait.


Love the comfy seats.