See more articles
Starcraft Starfish 176 Boat Test Notes
This seventeen foot fishing boat has high gunnels, perfect for fishing with the kids.
Watch the Starcraft Starfish 176 Video Boat Review

Overview: An aluminum dual-console fishing machine that can handle big water.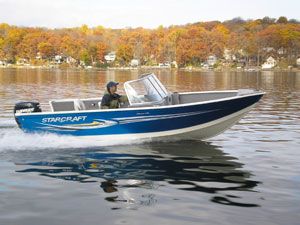 Concept



Versatility and reliability are the two key words Starcraft likes to keep in mind, with this boat.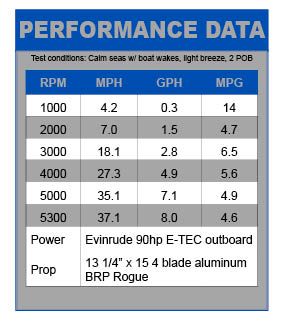 Construction


A .10 aluminum hull bottom supports a pressure-treated plywood deck (which has a lifetime guarantee).


Sturdy, tall windshield provides lots of protection and won't wiggle when you shake it.


Rubbery non-skid deck is extremely grippy.


Seams and transom corners are double-rivited, for extra strength.


Performance


With a 90-hp. ETEC outboard, this boat cruises at around 30-mph and approaches 40 at top-end.


Hole shot is excellent.


Handling


Four-keel hull design grabs the water in sharp turns, but prop tends to blow out if you make them too tight.


Takes waves well for its size.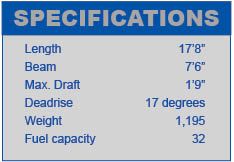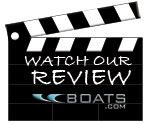 Features


Deep foredeck gives a real feeling of security.


Beam is carried far forward, making for lots of fishing room.


Rodbox in the foredeck is HUGE- it holds 11 rigs.


Seats are surprisingly comfy for a boat of this size and nature.


* The Starcraft Starfish 176 has been named one of the Top 10 Fishing Boats of 2012.