See more articles
Starweld 1600 Pro SC Boat Test Notes
Detailed notes about a sturdy inexpensive fishing boat.
Watch the Starweld 1600 Pro SC Video Boat Review

Overview: A sturdy boat with plenty of fishing ability, and a low price tag.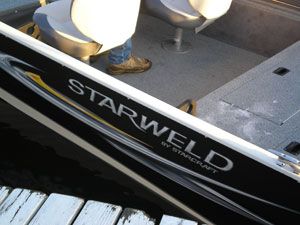 Concept: Undersell competing boats, without selling a stripped-down hull.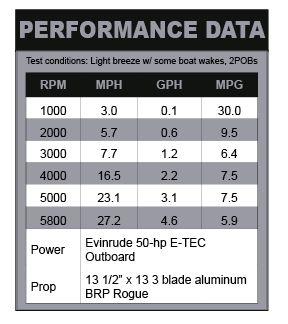 Construction
-Welded hull, with a limited lifetime warranty on welded seams.
-Pressure-treated ply decks with a rubberized, textured coating that wasn't slippery, even when skimmed with ice on a chilly morning.
-Windscreen is easily removable, but not the most rugged in the world.

Performance
-Rigged with a 50-hp ETEC outboard fuel efficiency is great, with a 7.5 mile to the gallon cruise.
-The boat can take another 25-hp on the transom and if performance is important to you, you'll want to get them; with test power cruising speed is in the upper teens.

Handling
-This hull is a bit heavier than some of its size, which helps it brush aside small waves.
-Two-stroke power gives it kick-in-the-pants acceleration.

Features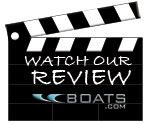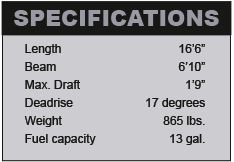 -Gauge cluster is slick and looks great, though there's no room to add electronics.
-May be the first boat of this size and type which actually has sufficient legroom at the helm, with plenty of room to stretch.