See more articles
Sylvan Explorer 1600 DC Boat Test Notes
A detailed list of features on this sixteen foot aluminum fishing boat from Sylvan Boats.
Watch the Sylvan Explorer 1600 DC Video Boat Review

Overview: A dual-console aluminum multi-species fishing boat that's easy to handle and efficient to run.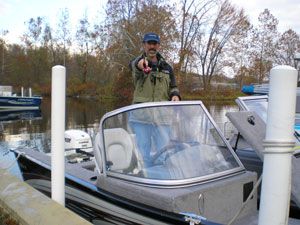 Concept
-Build a boat that can go for everything from perch to pike, and includes fishing features usually found on larger, more expensive boats.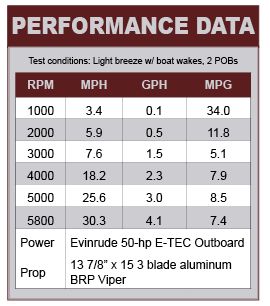 Construction
-0.08 thick aluminum, with double-rivets at the stress points.
-Seven-ply pressure-treated plywood decking (which has a lifetime guarantee) is coated in a rubbery non-skid that keeps its grip when wet.
-Rodbox hatch locks closed, and lifts on gas-assist struts.
- Carpet-lined inner hull prevents loud noises when gear smacks the sides.

Performance
-Best cruise (in the low 20's) with a 50-hp ETEC outboard provides extremely good fuel economy at 8.5 miles to the gallon!
-Mid-range punch is great; slam down the throttle and the two-stroke torque blasts off.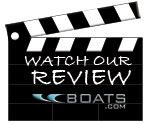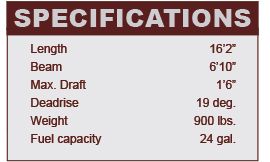 Handling
-Handling is awesome, thanks to the "four keel" bottom design. Crank the wheel over hard while running full-tilt, and the boat grips the water like Pirellis on asphalt.
-No need to touch the throttle when turning, as the hull bleeds off speed on its own, in hairpins.

Features
-Go back and see "Handling" again – this is one of the best-handling 16' aluminum boats we've ever tested.
-The pair of gunwale-mounted rodholders are unusual on a boat of this size and nature.