See more articles
Videographer Raises Money for Snipe Documentary -- by Selling Snipes
Stories of the worldwide family of Snipe one-design racing will soon be viewable in high definition—if enough money is raised.
Vince Casalaina has a vision: to document the stories of the Snipe class family from around the world. And thanks to a recent donation, he is one step closer to his goal—or will be, once he sells it.
"I've just had a twelve-year-old Snipe donated to the project. I've known this boat since it arrived in this country. It's a sistership to the one I owned for more than ten years and I know just how well the owner kept it – always covered and only sailed competitively during the first three years he owned it."
Vince will use the proceeds from the sale of this donation to help fund the last stage of his documentary, "Serious Sailing, Serious Fun: Traditions Build Winners." For the past three years, Vince has been filming and editing a 45-minute documentary that lets members of the Snipe family tell their stories. Gold medalist Anna Tunnicliffe talks about why she and Molly Vandermoer take time away from training for the Women's Match Racing Trials to sail in the class. Multiple medalist and Volvo Ocean Race winner Torben Grael discusses what the Snipe class has meant to him and his family. And in between hearing from the better-known sailors, we learn why so many local sailors try so hard to win a Snipe race on their own neighborhood lake or bay.
In addition to the donation of the older boat, Vince will also raffle off a brand new boat from builder Andrew Pimental of Jibetech. With a donation of $250 or more to the Kickstarter project, you'll earn a chance to win a brand new Snipe from one of the premier builders in the class.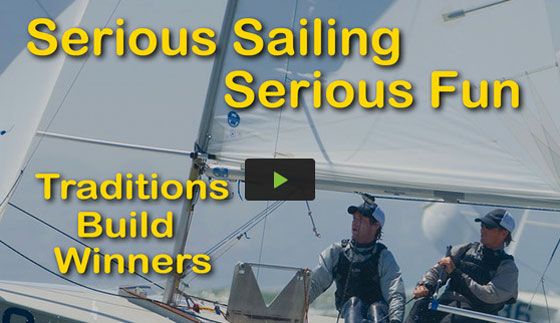 If you're not in the market for a Snipe, you can still donate to the project. The money will be used to finish the editing and get the documentary ready for distribution.
Here's hoping that a few boats—one old, and one new—can help Vince finish his tribute to this historic class, so that we can all enjoy it for another 80 years.