See more articles
Boat Insurance 101
Here's what the experts have to say about boat insurance, including what to know and how to make it cost lost.
"Let me tell you about my boat insurance," said no one...ever. Boaters delight in all kinds of obtuse nautical details—even down to what kind of bottom paint they've chosen—but dock talk almost never turns to the unsexy topic of insurance; unless it was recently needed, that is. Maybe that's why people know so little about how it works and how to make insurance cost less.

Approximately 40 to 50 percent of boaters are uninsured. Think about that the next time you're on the water. High premium costs and high deductibles are certainly reasons for this but so is a lack of understanding of the details. Let's look at the basics.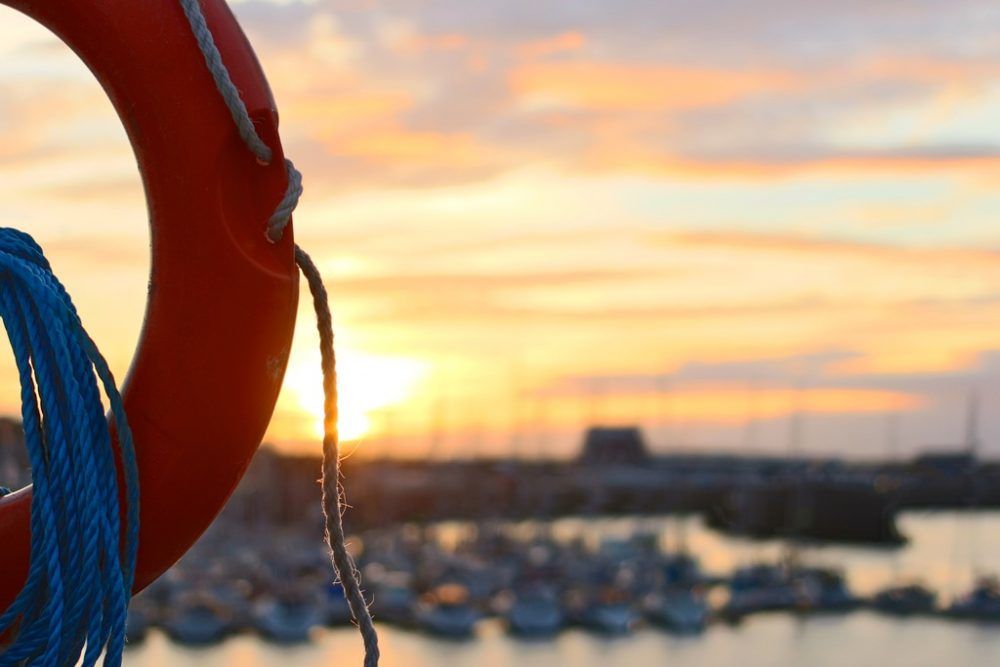 What affects the cost of boat insurance?

If you're considering a boat purchase, know that there are several factors that will affect how much you pay.

Size, value, type & age of vessel

Bigger, more expensive and older boats will demand higher insurance premiums - go figure. If the boat is pre-owned, the insurance company may also require a current (and then periodic) survey to ensure the boat is kept in a seaworthy condition. Also, high performance boats (much like speedy cars) will command a premium simply due to the type of boating they enable and the risk that goes with it.

Home (and cruising) waters of the vessel

Insurers will want to know where the vessel will operate, especially in areas that are known for hurricanes. There are endorsements available for certain seasons and geographies. "Port Risk" insurance is lower for boats that are not in use. If you'll not be boating for a while and the boat will be stored ashore, you may qualify for reduced costs.

Peripherals added onto the coverage

Tenders and motorized water toys like personal watercraft (PWCs) need to be added to the policy in case they are involved in an accident resulting in property damage or personal injury. Some policies also provide for coverage of sports equipment like boards and skis against theft or damage.

Chartered and professionally crewed yachts

If the vessel will be chartered, it will be used for commercial purposes and that means insurance will be costlier. Not only is there a liability with carrying paying passengers, but also, it's likely the vessel will get more use. Licensed crew is required on chartered vessels and will need to be added to the policy to be in compliance with the Jones Act of 1920 that is federal legislation, which provides a sort of workman's comp for those serving at sea.

For privately held boats, professional crew may actually help lower premiums since the insurance company is betting on the captain's superior skills and knowledge to keep the vessel out of harm's way.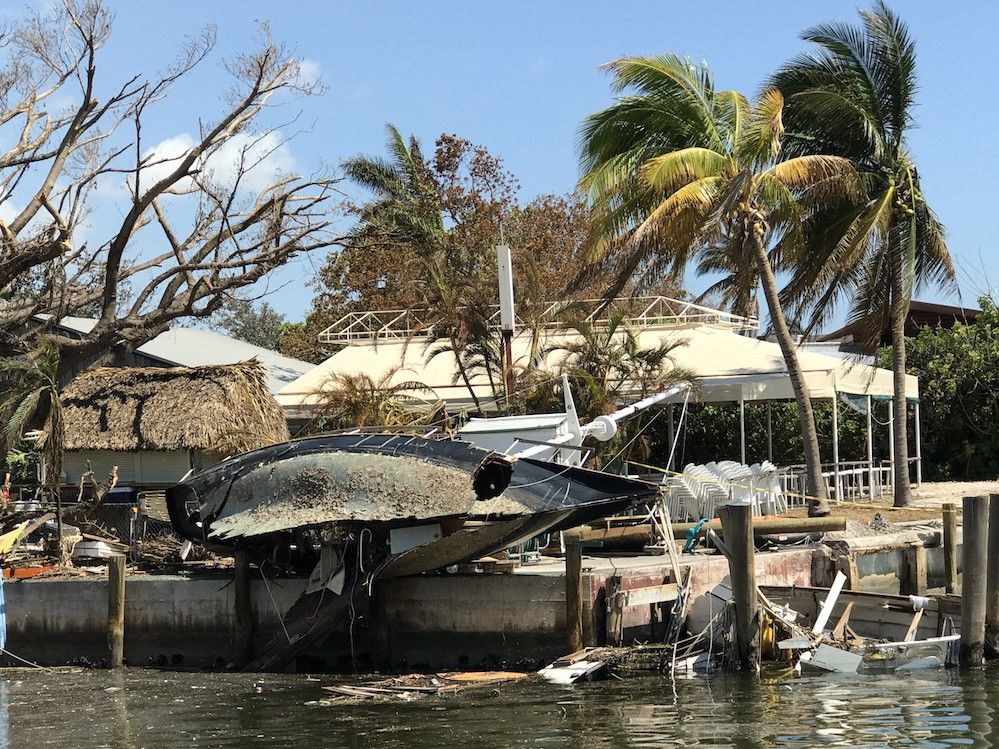 When is boat insurance needed?

Boats need to be insured whether financed or owned outright and you will want to work with an agent who represents underwriters specialized in marine assets. If the boat is financed, the lender will need to be added to the policy as will he marina where it's kept.

Coverage needs to start at the time the vessel is titled to you. If the yacht will be en route from the manufacturer's factory but is in your possession, you will want it to be insured. One exception may be availability of cargo insurance that is provided when the vessel is moved via a yacht transport ship.

Just as with a car, you need to protect yourself against third-party damages in case of an accident (or sinking). Think beyond the value of the physical assets to the medical coverage and environmental cleanup protection you'll need because if your boat sinks, the costs to raise and remove it and clean up the oil slick won't be insignificant. Make sure your policy covers salvage and review the liability limits that will keep insurance costs affordable.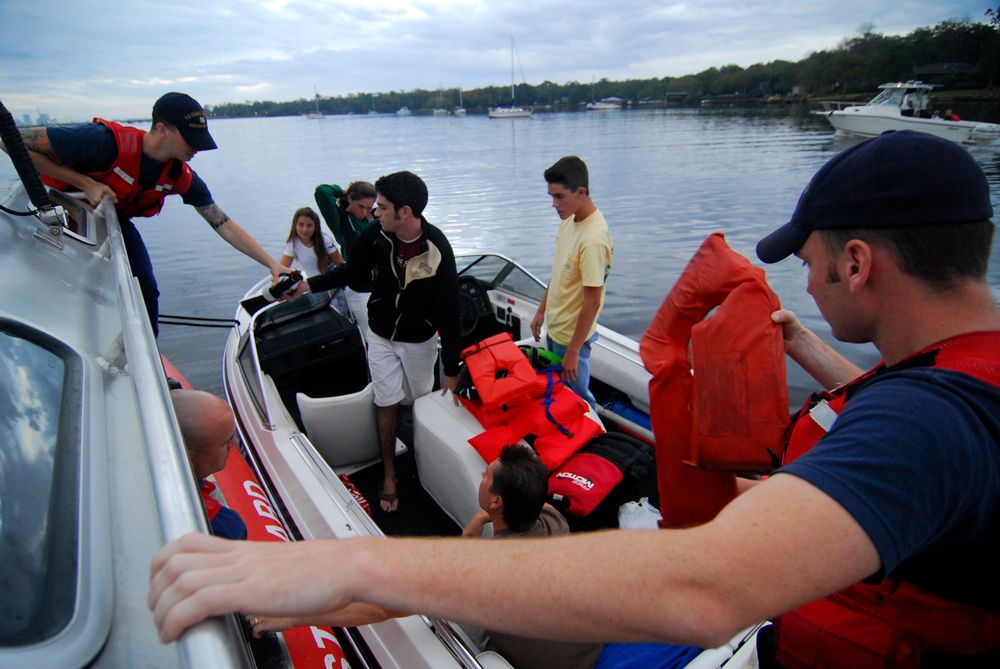 How can I make boat insurance more affordable?

Educate yourself about boat insurance and shop around to find hidden discounts.

Play with the components

Deductibles and premiums have an inverse relationship. If your goal is to minimize upfront, monthly cash outflow, raise your deductible and cross you fingers that you won't need insurance. Some insurers offer a "disappearing deductible" as a retention benefit: If you stick with the same policy/company over five years, your deductible will decrease 20% until you have no deductible at all.

Become an attractive customer

Most insurance carriers provide discounts if you keep multiple kinds of policies with them (car, house, boat, etc.). Some companies will also give a discount to homeowners (house or condo) even if that policy isn't carried with them.

Also, some insurers will provide a discount if you pay the year's worth of premiums upfront instead of in quarterly or monthly installments. If your cashflow will allow it, pay the whole bill. Then, if you sell the boat mid-year, you'll receive a reimbursement.

A clean driving record and a good credit score may also lower your premiums. If you continue to be a safe boater, you'll probably get additional discounts at renewal.

Dig into the details

Paying premiums on the same "agreed hull value" policy you requested five years ago may no longer be serving your best interests since boats depreciate in value. Check to see what your boat is worth—you can do this quickly and easily by using the Boat Trader Price Checker Tool—and insure for less if needed.

Learn and join

Insurance companies love skills and education. You can save up to 10% on premiums by completing a state-approved boating safety program (check National Association of State Boating Law Administrators (NASBLA) for resources). The USCG Auxiliary and US Power Squadron offer onsite classes and BoatUS has free online courses too. And while you're at it, joining the USCG Auxiliary and US Power Squadron may also qualify you for a discount.

Consider adding equipment

Adding equipment (like an automatic fire suppression system or remote monitoring functionality) may also help lower premiums. A geo-fencing system that is a GPS-based security/recovery plan may help in case of theft. Learn more in Affordable Boat Monitoring and Security Systems.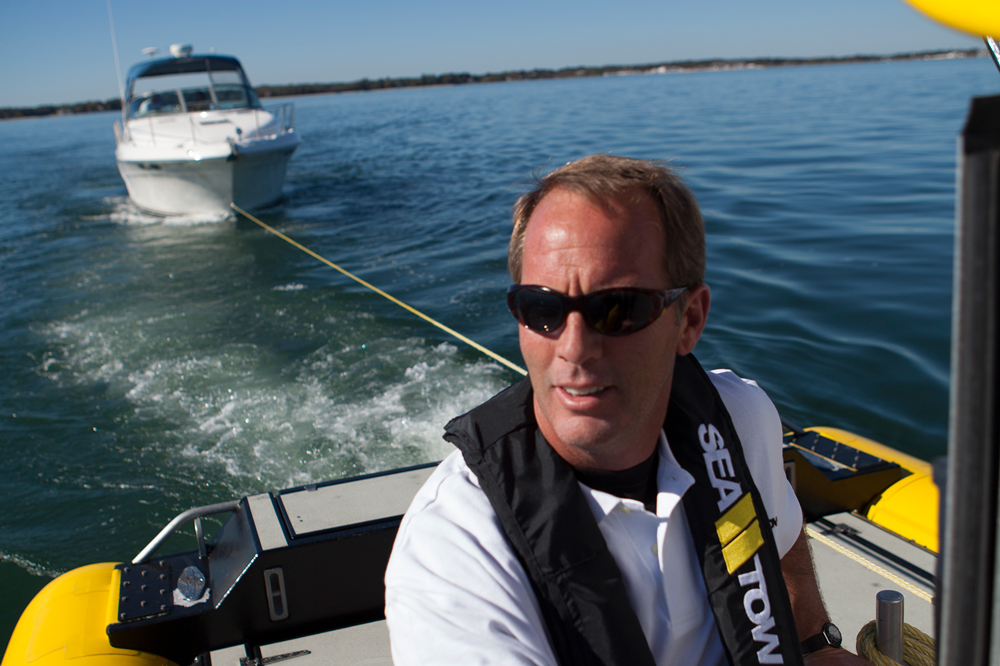 Beyond the basics

Boat insurance is about more than just the boat, especially for trailered boats. If your car or truck breaks down while towing your boat, the tow vehicle as well as the boat and trailer will be towed to the nearest repair facility when you have supplementary coverage. The same goes for tire repair on the tow vehicle or the trailer. But there are nuances to trailer insurance so get complete details and know what's covered under roadside assistance.

You probably carry insurance as well as AAA coverage on your car and the same is available for boats. Marine towing is outlandishly expensive so get coverage for supplementary on-water towing because most insurance policies top out at $500 of towing coverage and a long tow can take several hours at $250 per hour. On-the-water assistance coverage usually includes jumpstarts, fuel and fluid delivery, prop wraps, and soft un-groundings. Check out companies like TowBoatUS and SeaTow for details on local services.

Finally, some insurance companies cover damage to lower units on outboards and stern drives in case of metal fatigue. This is not coverage for normal wear and tear or grounding, but for less than $50 per year, you'll have additional coverage on the parts that make your boat run. Ask your insurer for often unadvertised details.

No, insurance isn't sexy, but when you think about what your boating season is worth, the liability in case of an accident, and what's at stake overall, having good coverage is kind of a no-brainer.

For more information on similar topics, be sure to visit our Boat Buyers Guide and Resources sections.

Editor's Note: This article was originally published in September 2001, and was updated in March 2018 and May 2020.