See more articles
Value Pontoon Boats: Get the Most Bang for Your Buck
Boating doesn't have to be a rich man's sport, especially if you know where to look for value in a pontoon boat.
Have you ever wondered what you should look for, when trying to decide if a pontoon boat offers good value? In this video we'll look at some examples that represent real value—the maximum bang for your buck—in a number of popular makes and models. We'll look at Sun Tracker pontoons, Cypress Cay, and Aqua Patio, and see where some of their specific models represent not just a good buy, but a good investment.


If you were surprised to discover that an inexpensive pontoon may offer up-scale features like changing rooms and plush seating, or that some more expensive boats have hidden value where you don't expect it, you might be having a tough time choosing the right pontoon boat for you and your family. Never fear, dear boater—we're here to help. We have a slew of good articles that expose the good, the bad, and the ugly. To learn more about pontoons, try reading some of these articles:

Pontoon Boats: A Box of Fun
5 Rocket-Fast Pontoon Boats
Boating Basics 101: How to Handle a Pontoon Boat
The Outboard Expert: Outboards for Pontoon Boats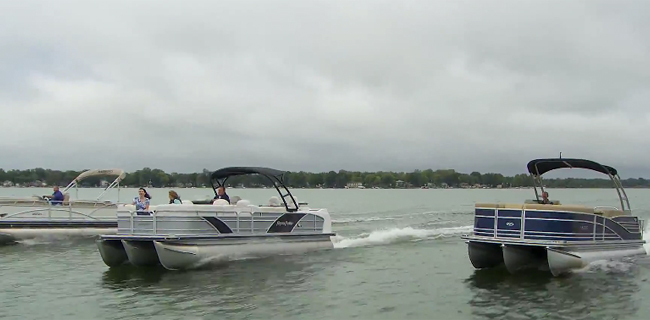 And of course, you can find plenty of listings for pontoon boats on boats.com, or check out some of our video boat reviews on pontoons.