See more articles
How to Choose Between Boat Brokers, Boat Dealers, and For Sale By Owner
What you need to know before you decide on a boat selling option.
When it comes time to sell a boat, many choose to handle the sale themselves. Before going this route, make sure you are properly educated about the process and you have considered the other options available.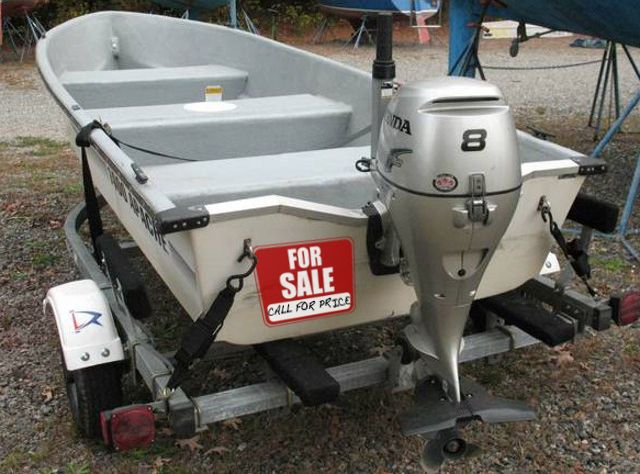 Boats For Sale By Owner

For Sale By Owner has increased in popularity over the years. Often shortened to the acronym FSBO, there are a wide variety of ways to list, browse and purchase a boat from a private owner through a private FSBO-style deal. Boat Trader is America's largest boating marketplace and has the most amount of boats for sale from private listings in the country. We here at boats.com also have vessels listed by private owners. Here are some pros and cons to making your own deal:

Pros


More money in your own pocket (no commission or fees)


Quick turnaround with fewer people involved


You maintain control of the process


No one knows your boat as well as you do


With proper planning and the help of this guide, it can be easy and satisfying


Cons


The process of selling a boat can be time consuming


You must educate yourself about the boat market


You will need to complete all the sales paperwork


You will need to learn the processes, such as sea-trials and surveys



If you want help selling your boat, here is some information about your alternatives.

Boat Brokers And Yacht Brokers

From listing the first ad to closing the deal, a professional yacht broker earns a commission in exchange for handling the details. The right broker may be able to get you a better price, especially if s/he specializes in your type of boat. And your time and aggravation will certainly be reduced, since showings, sea trials and communication with other professionals (like surveyors) will all be handled by the broker. Another thing brokers can help with is boat loans and yacht financing. Commissions are usually 10 percent, though that may vary depending on your boat and your location.

Small boats are rarely sold by brokers, since they produce too little income for the amount of time required to make the sale. Large boats often involve complex negotiations (documentation, etc.) that are simplified by yacht brokers.

Find a yacht broker in your area on YachtWorld.

Boat Dealers And Dealerships

Your local boat dealer may also be willing to help you sell your used boat. If the dealer's location is more visible than your own yard, ask what it would cost to store your boat on the property with a prominent for-sale sign. Also ask if it's possible to include your boat in the dealer's advertising; you may be able to get a more visible (or more cost-effective) ad listing than you could get on your own. While not necessarily making money on the actual sale, a dealer will be trying to build a relationship with you, increasing the odds that you buy your next boat there.

When deciding on a trade-in, remember that a trade-in may save you tax dollars, since you won't be paying sales tax on the full price but only on the amount less your traded value. This may make it both easier and more cost-effective to trade in.

Make Your Decision

Whether dealing with brokers or dealers, make sure your arrangement is clear up front and, ideally, spelled out on paper. A signed agreement can reduce the chances of a misunderstanding.

If you decide to sell your own boat, approach the entire sale in a professional manner. This guide is designed to steer you through the details so you walk away satisfied.

Next: Do I Need A Boat Survey?

Editor's Note: This article was last updated in July 2021.