Back Cove
Practical Elegance. From Maine.
Back Cove Yachts designs and manufactures Downeast-style inboard and outboard motor yachts ranging from 30 to 41 feet in length. Drawing on Maine's long boatbuilding history, Back Cove combines traditional construction principals with modern technology to create reliable and elegant vessels that turn heads in any harbor and never go out of style. All Back Cove models feature top-of-class performance, whisper-quiet sound levels, and functional details that passionate boaters are sure to appreciate. Most importantly, Back Cove yachts are built to be nautically sensible and seaworthy, providing confidence and peace of mind whether you are cruising as a couple, hosting friends, or out with the kids.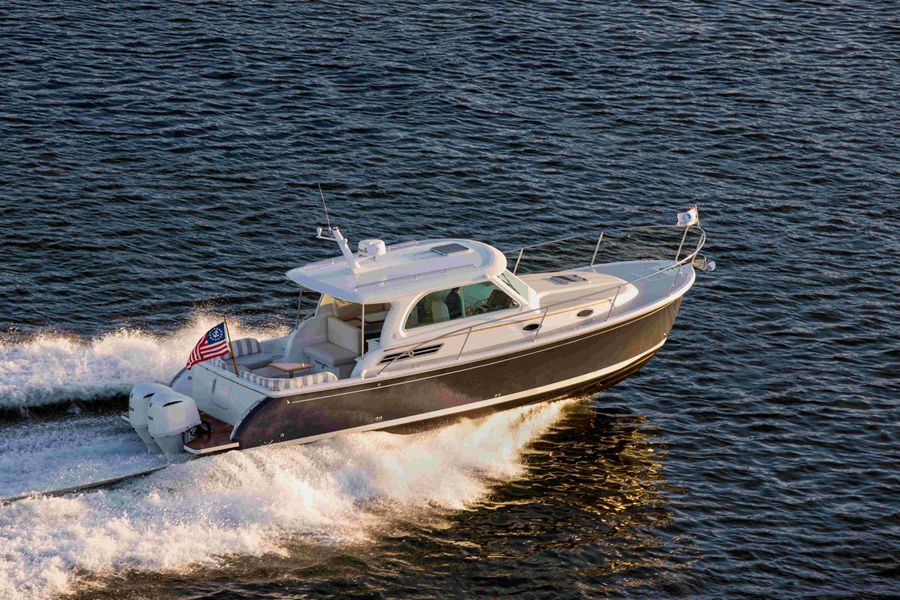 Current Back Cove Boat Models
About Back Cove
Back Cove Yachts, a sister company of Sabre Yachts, was founded in 2003 when a group of Sabre dealers requested a smaller Downeast-style cruising boat with the dependability and fuel efficiency of a single diesel engine.

Today, Back Cove Yachts leads the industry for performance and value in 30' to 41' cruisers, and our yachts are found in harbors around the globe, from Greece to Norway, and from Japan to Australia and New Zealand. In the United States, Back Cove yachts have made their way onto almost every body of water, from the coasts to inland lakes and rivers.

Back Cove Yachts are built by 200 of Maine's finest boat builders in a modern 240,000 square foot facility in Rockland, Maine. Team dynamics, an emphasis on safe procedures and cross-training, and a thorough awareness of each model's competitive position in the marketplace have enabled Back Cove's expert crafts-people to exceed today's high standards of excellence in manufacturing and design.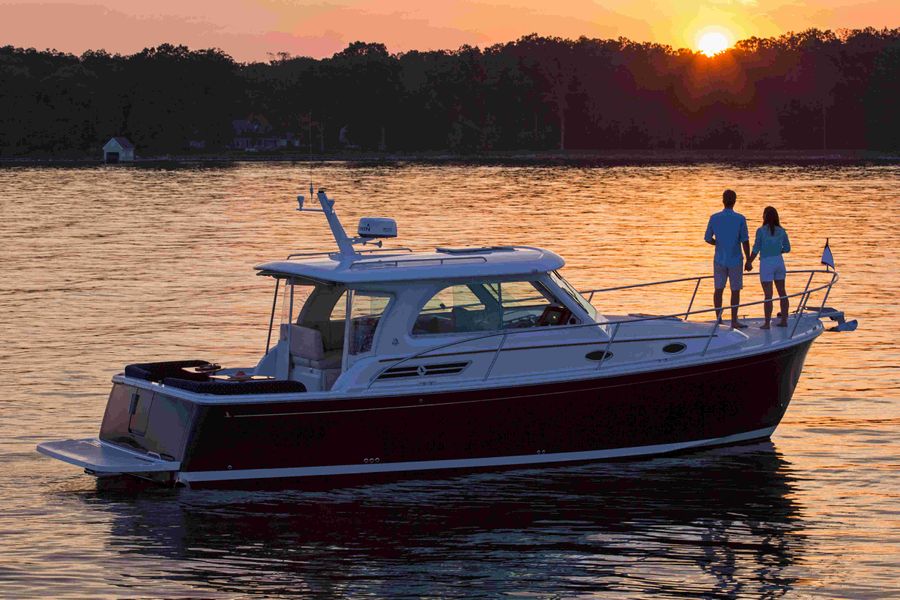 Contact the Manufacturer
The manufacturer will reply to your request as soon as possible.