Boston Whaler
A proud legacy of innovation and excellence
Confidence. It's what distinguishes the experience of boating on a Boston Whaler from all other manufacturers. Our team is passionate about creating boats that are low-maintenance, easy to operate and incredibly comfortable, so you're free to enjoy uninterrupted time on the water. Count on every Boston Whaler to deliver purposeful amenities, smart technology, superior performance and handling, and the peace of mind that comes from knowing your boat will never let you down.

From our groundbreaking formula for unsinkability to our 60-year track record of award-winning excellence, Boston Whaler is proud to create boats that you can feel proud to own and confident to enjoy.

To learn more about the Boston Whaler lineup, check out our website!
Current Boston Whaler Boat Models
About Boston Whaler
Since 1958, Boston Whaler has been empowering boaters to enjoy incredible moments on the water. At our global headquarters in Edgewater, Florida, we design and manufacture boats that not only live up to our nickname, The Unsinkable Legend™, but that also lead the industry in comfort, performance, technology, safety and ease of use.

Our commitment to innovation and excellence is on full display in every Boston Whaler model, from the nimble 110 Sport to the flagship 420 Outrage. In the past ten years alone, seven of our boats have earned an Innovation Award from the National Marine Manufacturers Association, reflecting the spirit of leadership that has defined our company for more than 60 years.

Whether you're seeking a boat for sport fishing, wakeboarding, entertaining friends and family, cruising to far-off destinations, or all of the above, there's a Boston Whaler perfectly suited for every adventure — and a community of Whaler boaters equally passionate about living the Legend.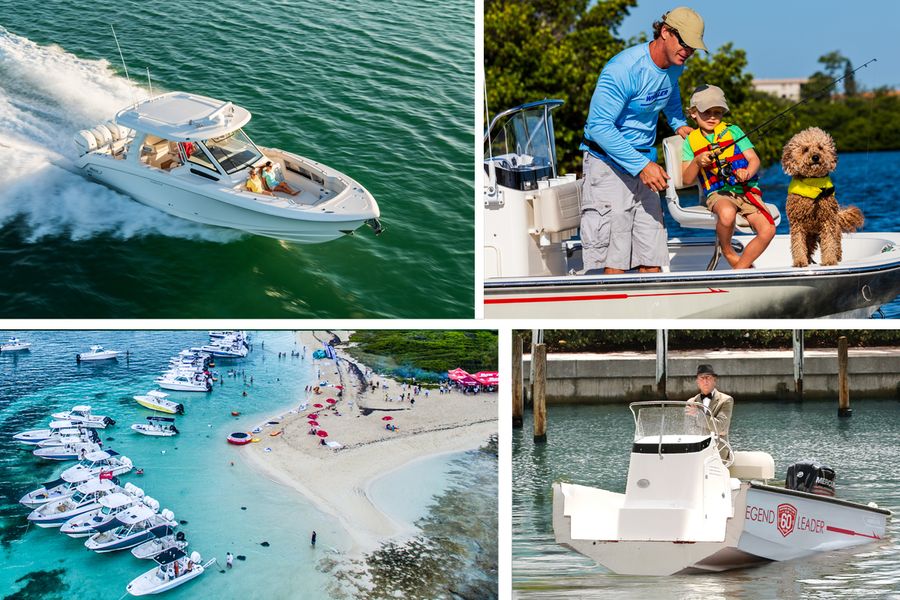 Find a Boston Whaler Dealer