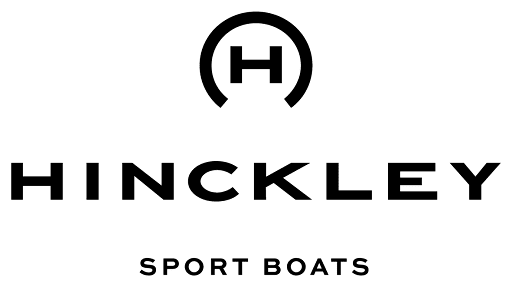 Hinckley Sport Boats
Go Farther and Faster in Comfort and Style
Our yachts are built just for you and cared for entirely by us. Hinckley YachtCare is a first-of-its-kind program built on the industry's most advanced, Company-owned yacht service infrastructure which has now reached 10 YachtCare Centers. This footprint allows us to directly offer this stress-free care experience for Hinckley Sport Boats.

The YachtCare program is highlighted by captained pick-up and delivery to and from the owner's dock anywhere on the U.S. East Coast. The boat is stored and serviced in one of our ten world-class climate controlled indoor facilities. A dedicated YachtCare Manager is assigned for direct communication and remains just a call or text away. In season, Hinckley provides 24/7 support for YachtCare customers. The YachtCare program also includes annual service checks from Hinckley's legendary team including mechanical and cosmetic updates. This level of direct, stress-free care and support is unavailable from any other yacht brand and makes owning a Hinckley an unmatched experience.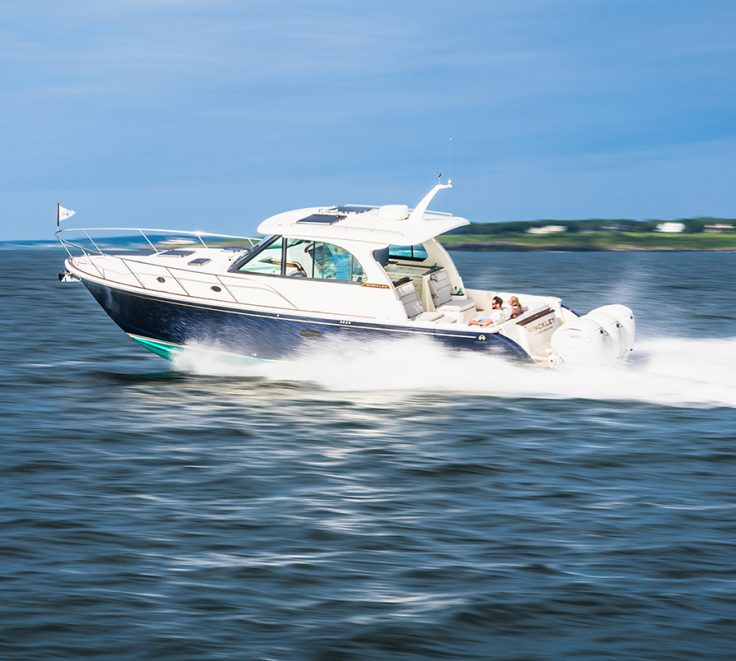 Current Hinckley Sport Boats Boat Models
About Hinckley Sport Boats
The Hinckley Company started in 1928 as the Manset Boatyard in Southwest Harbor, Maine. Henry R. Hinckley's focus was on servicing the local lobster boats as well as the yachts of summer residents on Mt. Desert Island. In 1933 Henry built his first boat, Ruthyeolyn, a 36-foot fisherman with beautiful lines that are surprisingly familiar and still look the part even today. That first boat was fished hard for 9 months of the year and then varnished up and chartered in the summer months to vacationers. In the 1940s we built tough-as-nails minesweepers and cruisers for the Navy and Coast Guard. Following the war, we built our first outboard boats, the Kingfisher 15s, throughout the 1950s.

From the very beginning, the yachts from the Hinckley yard were kept to the highest standards. Henry was not satisfied with many off-the-shelf parts and soon the yachts from Hinckley came to feature custom designed and fabricated hardware such as stanchions, chocks, pulpits and masts. This attention to detail made these yachts distinctive and, in time, they would earn the collective admiration of sailors and yachtsmen around the world.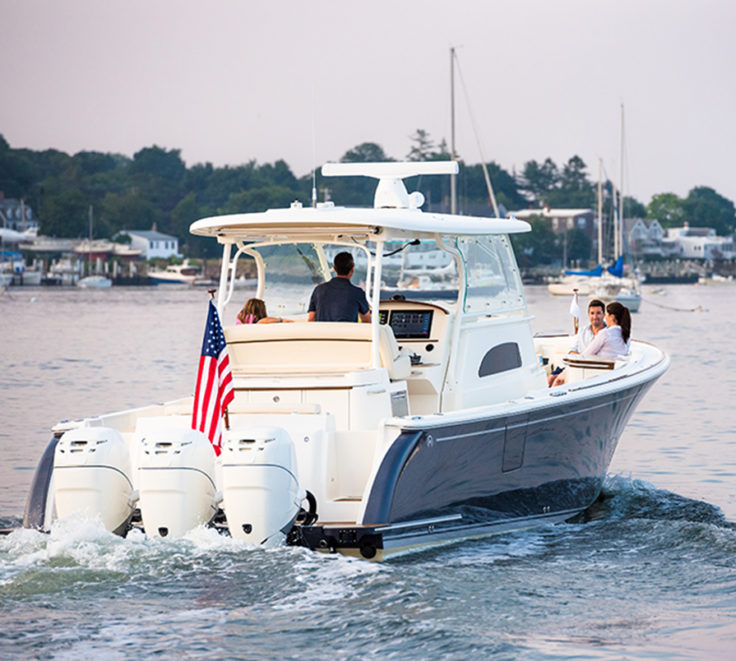 Contact the Manufacturer
The manufacturer will reply to your request as soon as possible.