Maritimo
Oceans Apart
Maritimo luxury motor yachts lead the way in power, craft and beauty. Where we lead, others follow, because we never submit to the status quo. As innovators, we challenge conventional wisdom to manifest new ideas. We see every detail as an opportunity for excellence and we take no shortcuts in our quest to create the extraordinary.

Maritimo fuses its performance pedigree, bespoke materials and innovative design to create unparalleled boating luxury. From the game-changing aft cabin of the X-Series to the fully enclosed flybridge of the M-Series, Maritimo motor yachts suit any adventure, from confined waterways and island hopping to deep-water action.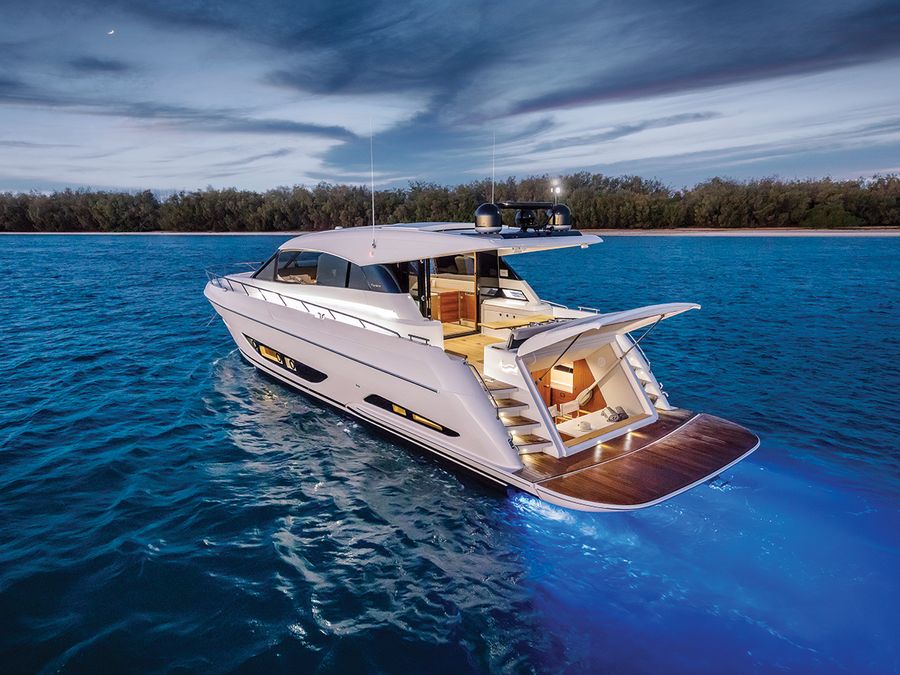 Current Maritimo Boat Models
About Maritimo
With a coastline measuring almost 32,000 nautical miles in length, Australia is home to the world's finest long-range cruising motor yachts. Based on the Australian Gold Coast, here is a place to challenge the skills of any boat builder. And the Indian, Southern and Pacific Oceans present the perfect testing ground.

Maritimo founder Bill Barry-Cotter has sailed the world's seas for 40 years. As Australia's most awarded boat builder, he brings a wealth of knowledge to the design of every Maritimo motor yacht. Bill's vision to build luxury motor-yachts without peer culminated in the launch of Maritimo. Today, this global enterprise leads the way in engineering excellence, exceptional build integrity and innovative design.

Crafted to provide opulent comfort in the roughest seas, the Maritimo collection is unrivalled in quality, form and function.