MJM Yachts
LUXURY YACHTS BUILT TO STAND THE TEST OF TIME.
MJM Yachts are technologically advanced, epoxy built, 35' to 53' express yachts. Designed with timeless beauty by Doug Zurn, MJMs are faster, and more stable. Once you discover the comfort, ease of handling and seakeeping of an MJM, it will be hard to drive anything else.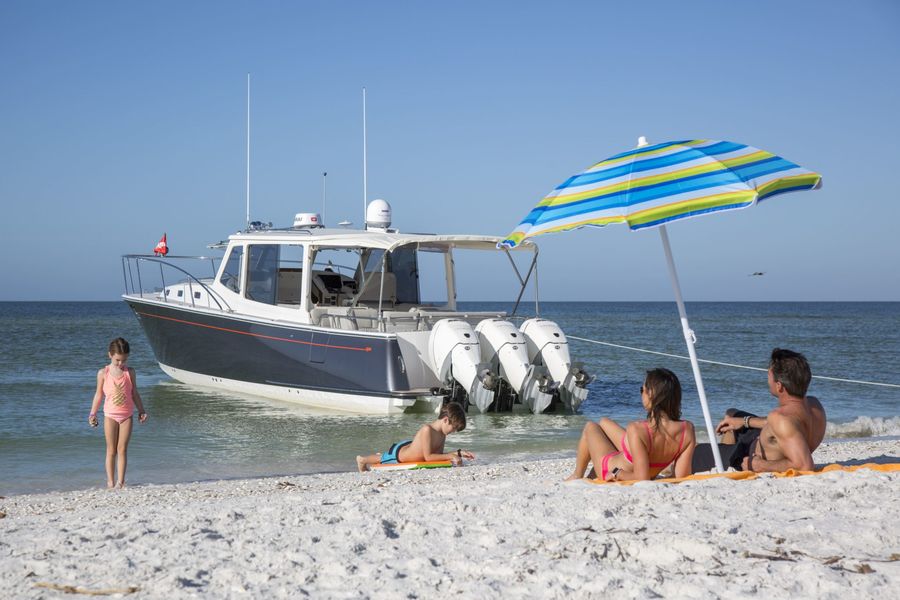 Current MJM Yachts Boat Models
About MJM Yachts
The MJM Story

Stronger, lighter, faster. It's not just the mantra of performance sailors, it's the inspiration for the MJM brand. In 2003, MJM Yachts came up with its narrower (3.5:1 length-to-beam ratio,) Doug Zurn-designed, modified deep-V hull. After a lengthy search for a builder, founder Bob Johnstone turned to someone immersed in the more sophisticated disciplines of making a boat go fast, Mark Lindsay and his yard, Boston BoatWorks. There, MJM was able to get the benefits of wet pre-preg, post-cured epoxy composite construction to become the leader in fuel-efficient, fast powerboats.

MJM's seaworthiness is certified by the International Marine Certification Institute in Brussels to the highest standard available. The MJM 40z, 50z and 53z are the only downeast designs of any size certified ISO Category A Ocean. Structural strength and stability in large beam seas are heavily weighed in the rating.

Now, 15 years later, MJM Yachts brings this approach into the larger outboard world. The new outboard express cruisers with advanced epoxy construction and slippery hull designs are a new day in the boating industry and the answer for those looking for a better boat.

MJMs are also noted for their ease of docking which takes advantage of flush-deck design, side boarding doors at dock height and the latest joystick and hovering technologies to make even the least experienced crew member capable of safely bringing the boat into a slip. MJM was the first downeast design to offer the roll-stopping option of a Seakeeper on all its models and offers it standard on the 50z and 53z.

Exterior finishes are low-maintenance and the boats' wide-open layouts welcome a crowd.

Founder Bob Johnstone, son Peter, and industry veteran Peter Truslow lead the company with the passion and experience of true yachtsmen. They develop the boats with Doug Zurn, engage with the building process at Boston BoatWorks and in their new North Carolina facility, and they own and run each new model exhaustively to make sure it meets their highest expectations for performance, usability and quality.

Boating has enhanced the lives of the Johnstone family over generations, and their guiding principle is to build boats that will do the same for yours.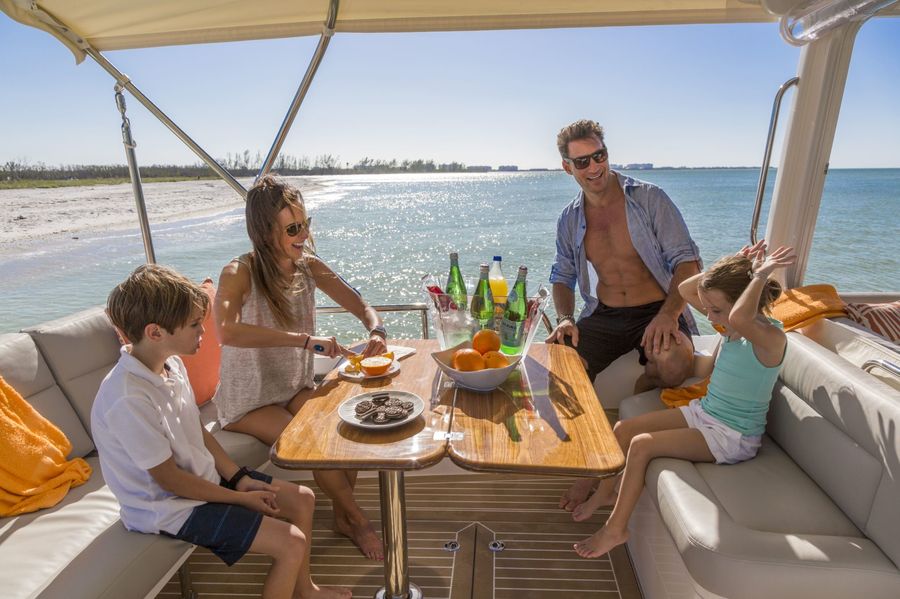 Contact the Manufacturer
The manufacturer will reply to your request as soon as possible.