Nitro
Champions aren't born. They're made.
The design of a NITRO® begins with the needs of our customers and the imaginations of our designers. It's modeled and refined, built and tweaked, tested and retested until it delivers the performance characteristics they demand, and only then does it merit the name NITRO. Each of these pure fishing machines is a powerful synthesis of intellect and power, built with one goal in mind—the top of the leaderboard.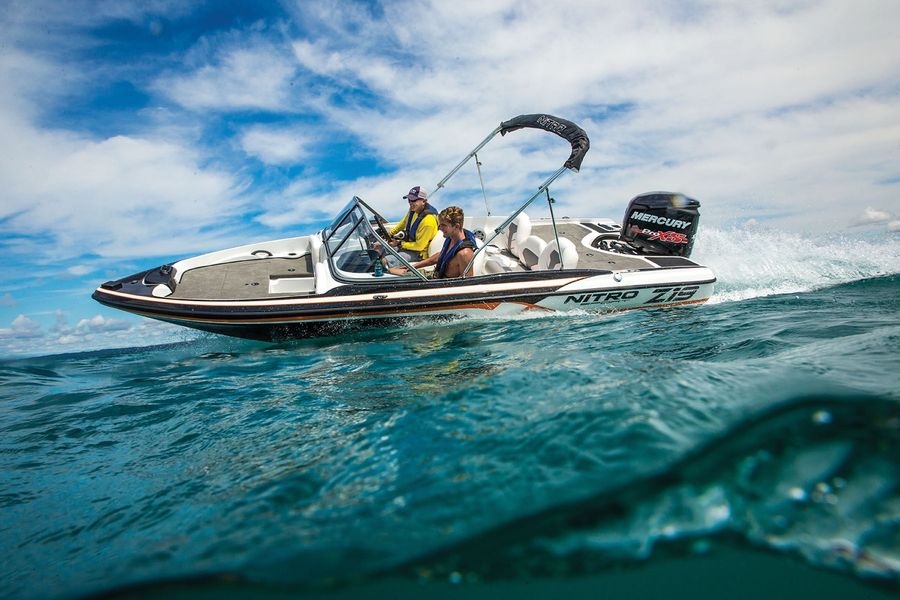 Current Nitro Boat Models
About Nitro
NITRO boats are designed with input from the top anglers in the world—like Kevin VanDam, Edwin Evers, Rick Clunn, and Ott DeFoe—so you can be sure that they will perform at the highest levels. We work very closely with these NITRO Pro Team members to make sure every NITRO is the perfect tool for those long days on the tournament trail. These guys spend hundreds of hours a year on the water, and no detail is too small to escape their attention.

This constant attention to improvements in boat design translates to a superior boat for you, helping you climb up the leaderboard whether you're fishing in a local buddy tournament or at the highest levels of competition.With a full lineup of bass boats from 17- to 21-feet, NITRO has a competitive craft for any tournament situation, including northern walleye tourneys with our ZV series.