Palm Beach Motor Yachts
Fusing Luxury, Craftsmanship, Style and Peak Performance
Palm Beach Motor Yachts invites you to live life well. Every one of our luxury yachts is impeccably crafted from the hull up to deliver epic performance, range and efficiency for a ride unlike anything you've experienced before. We refuse to compromise on even the tiniest details because we believe cruising should be effortlessly enjoyable. As elegant as they are powerful, Palm Beach Motor Yachts embody the best of what yachting can be.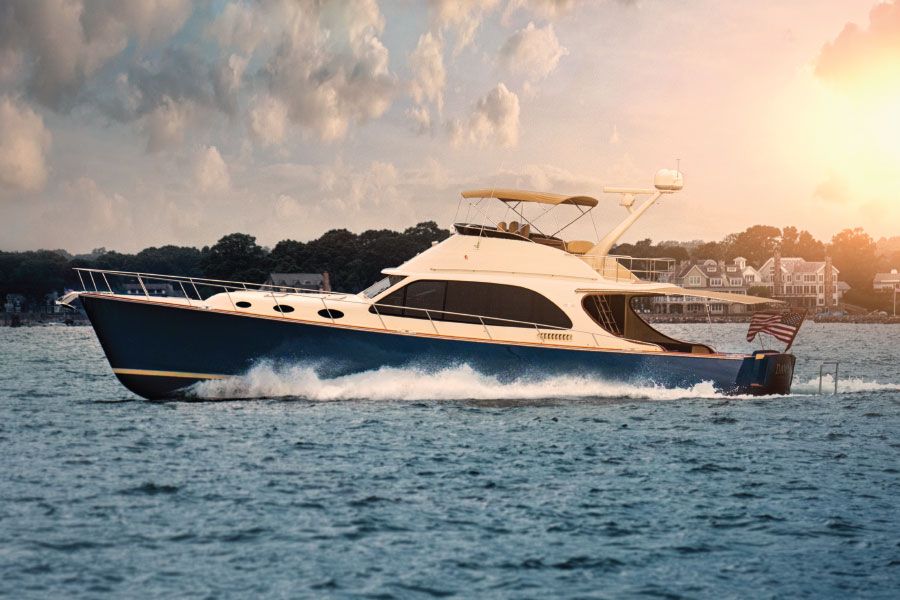 Current Palm Beach Motor Yachts Boat Models
About Palm Beach Motor Yachts
In 1995, Mark Richards launched his boat-building business with a simple philosophy: Provide the customer with a product that's as close to perfection as humanly possible. In 1999, Richards pivoted from crafting specialist sailing yachts to a new direction, working with a team of experts to develop an Australian-designed luxury motor yacht. The resulting PB38 went on to win global acclaim, and inspired the range of yachts that would follow it.

The Palm Beach Motor Yachts fleet are renowned for their stunning interiors, exotic teak detailing and incredible peak performance stats. Palm Beach fuses functionality with luxury, meticulous craftsmanship, modern technology and impeccable style to deliver the highest quality. All bulkheads and fixed furniture of a Palm Beach are structurally bonded to both the deck and hull, ensuring you'll have a smooth cruise—courtesy of one of the best yachts on the planet.
Contact the Manufacturer
The manufacturer will reply to your request as soon as possible.