Prestige
Life's most precious moments
Where the sea feels like home. Prestige Yachts are crafted with high-end finishes and materials, innovative and clever interior and exterior layouts, and cutting edge technologies. These timesless yachts are an incredible blend of heritage, of French savoir-faire and Italian design by the Garroni Design studio. Whether choosing from the Flybridge of S-Line Ranges, they all are founded on simple concepts such as living spaces on one level, 360-degree panoramic views, and an independent owner's suite.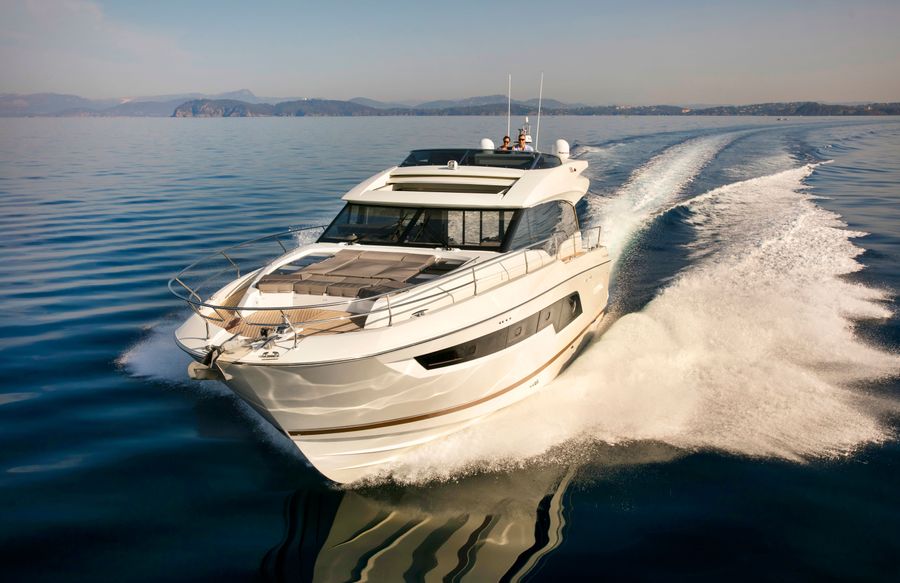 Current Prestige Boat Models
About Prestige
With passion and respect for true maritime values, the collaboration between Jeanneau and the Garroni design team resulted in the launch of Prestige Yachts in 1989. Beauty and function are found in every detail of these yachts ranging in size from 42 to 75 feet, where elegant lines and luxurious materials are joined together with a harmonious distribution of space and a unique contemporary style. With a dealer network of over 100 dealerships worldwide, today, over 4,000 Prestige motor yachts cruise the seven seas.
Contact the Manufacturer
The manufacturer will reply to your request as soon as possible.