Riviera
An obsession with excellence, forever refining, perfecting.
Riviera builds escape, excitement and adventure. Our luxury motor yachts create pleasure and prestige for our worldwide family of owners who value our proven design, craftsmanship, and reliability. Since 1980 we have been on a journey of constant innovation and refinement. Today our motor yachts embody the latest in technology, electronics and engineering so that your experience is effortless. Serious passage-making is made easy, cradling your fellow travellers in every creature comfort and absolute luxury. Exhilarating power and performance is whisper quiet and silky smooth. The Riviera and Belize model collections come with industry leading warranties and are delivered and supported by our global dealer network spanning every continent.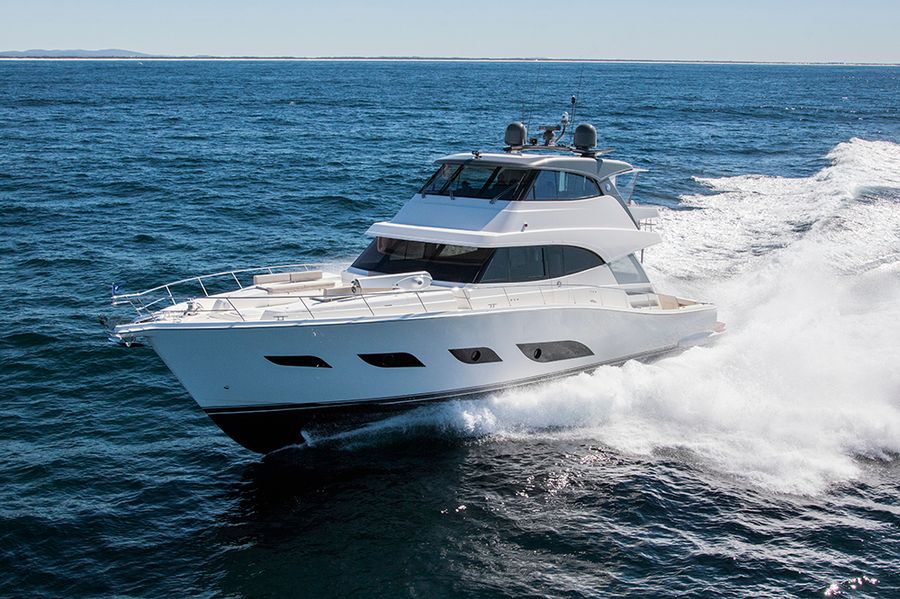 Current Riviera Boat Models
About Riviera
Riviera is Australia's premium luxury motor yacht builder, the largest in the Southern Hemisphere and a global marine industry leader. Our base is a purpose built state-of-the-art facility at the heart of the Gold Coast's Marine Precinct. Our 600-strong Riviera team apply lessons learnt over 39 years and launching almost 5,600 luxury motor yachts. We have five distinct model collections from 39 to 72 feet in length: the proven blue-water Flybridge Collection, stylish and sophisticated Sport Yachts, the sporty and adventurous SUV series, luxurious and long-range new Sports Motor Yacht designs or the classic Belize Motor Yachts. Today, Riviera exports around 55% of our annual production to a global dealer network spanning every continent, supported by industry leading warranties. Our handcrafted luxury motor yachts are internationally feted for their peerless quality, build materials, structural strength, ease of operation and fine luxury finish.
Contact the Manufacturer
The manufacturer will reply to your request as soon as possible.