See more articles
Boat Bottom Paints in 2022: Best Eco-Friendly Antifouling Coatings
Zuzana Prochazka looks into the latest eco-friendly antifouling products for your boat.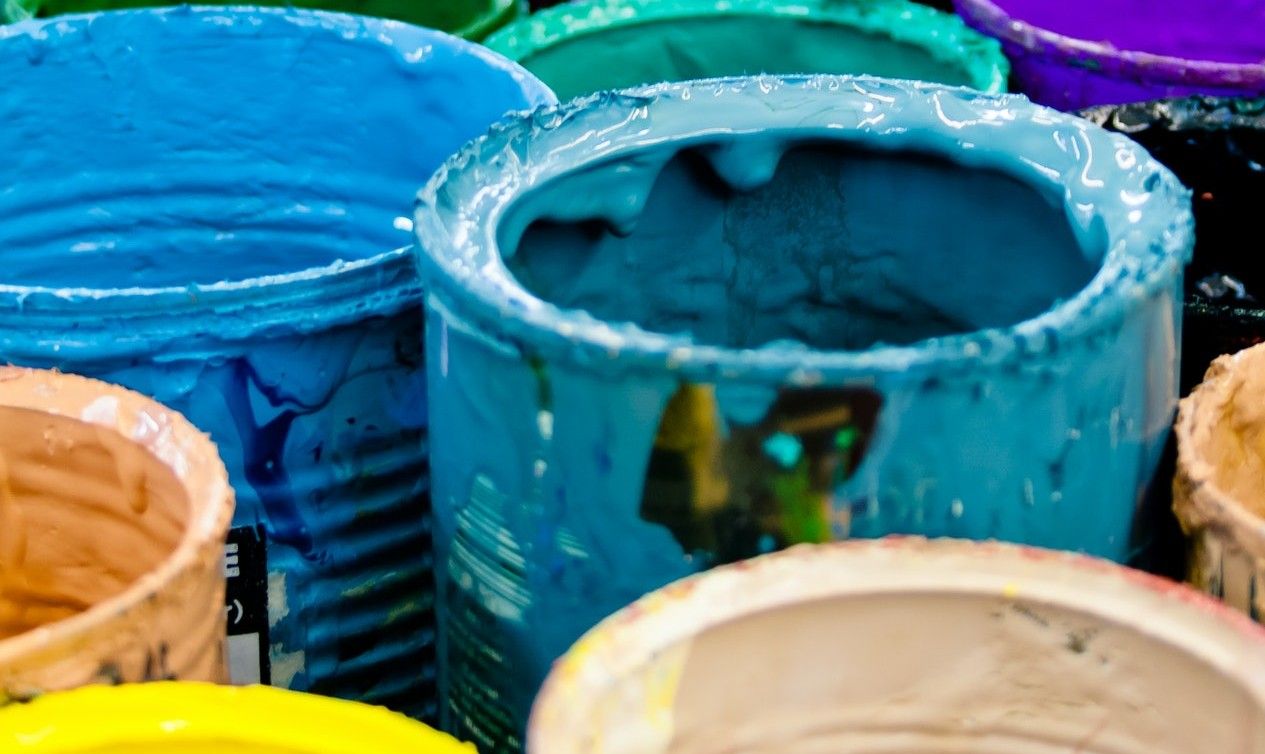 What type of anti-fouling bottom paint is best for your boat? Photo credit: David Waschbusch

So what's new "down under" in the bottom paint world? Anti-fouling paint (also known as bottom paint) comes in many varieties and is applied to reduce biofouling on your hull – i.e. the stuff that grows on and attaches to the bottom of your boat. Boaters use bottom paint to reduce friction, enhance speed, improve fuel efficiency and protect fiberglass and metals continually exposed to water. Micro-organisms such as barnacles stick to boat hulls and cause an ongoing and often costly nuisance for boat owners. Any buildup of biofouling can lead to higher fuel costs due to an increase in boat drag as well as more time and labor spent cleaning your boat rather than enjoying it.

Environmental Protection Efforts

Bottom paint chemistry is always changing, and now, with so many new boaters and boat owners on the water, boat surfaces need to be more effective while less noxious to the environment. They need to be sticky enough to adhere to a hull but slippery so that marine growth can't grab a foothold. It also has to be easily applicable and pleasing to the eye because although boaters may claim they do their research to find the best formulation, the truth is that cost and aesthetics drive the choice of bottom paint more than anything else. Let's look at what bottom paint is and some of the latest examples that keep boats clean and fast. Furthermore, they are eco-friendly. Aside from paint, if you want any other tips on how to be a more environmentally friendly boater- just read YachtWorld's guide for some helpful tips Yacht Owners Participate In Environmental Efforts.

Types Of Bottom Paint For Boats

Basic coatings include three types: epoxy-based hard paint, soft ablative paint, and the in-between copolymer or self-polishing versions. Meanwhile, the freeloaders on your bottom come in numerous forms: Vegetable slime (moss-like film that varies in color), weeds (of the seaweed family that spread via tiny spores), shells (also known as barnacles, mussels and sea squirts) and worms (mostly tube worms that love thru-hull intakes and other hiding holes.)

Hull bottom paint must be periodically refreshed to stay active and effective. There are also particular challenges when painting underwater running gear such as rudder fittings and thrusters and electronics. Including sonar transducers where the flow of water causes friction that makes coatings wear away faster. Recently, effective and eco-friendly advances for both hulls and gear have been made and not at the environment's expense.

New Antifouling Paint Solutions

The industry has moved away from the use of many biocides, as they often contain harmful compounds. In addition to non-toxic coatings that are reasonably efficient, several new developing strategies employ the use of ultrasonic waves, enzymes, or silicone liquids. Copper has gotten a bad wrap from environmentalists over the years. Sonihull, Mactac,eSHaRK, and Selektope, are all products which temporarily activate the "swimming mode" of barnacle larvae, preventing them from settling on the hull. Adopting safe and effective antifouling techniques not only protects our oceans but also guarantees compliance with stricter regulations.

Underwater Drones For Antifouling

Another anti-fouling alternative is the use of the underwater drone, KeelCrab, designed to inspect and remove algae from the hull without lifting any anti-fouling coating. This drone can be driven by remote control.

AzkoNobel's Intertrac Vision is an app that, based on factors such as vessel type, fouling challenges, and mode of operation, will assess the value of different systems on power requirements, and CO2 emissions.

SLIPS FoulProtect Dolphin Marine Boat Paint

Touted as "an entirely new kind of marine bottom paint for recreational and commercial boats of all sizes" by SLIPS FoulProtect, Dolphin Marine Paint (formerly "N1X") solves the persistent problem of biofouling by creating an ultra-smooth, slippery surface that fouling can't attach to - plus it lasts multiple seasons so boat owners don't have paint their boat after every single boating season. Unlike many existing products on the market today, SLIPS Dolphin paint doesn't contain biocides and is environmentally friendly. While the effectiveness of bottom paint is more important than the color, this paint can also be pigmented, which is a bonus.

The company claims that customers who use SLIPS Dolphin paint "see an 8% increase in fuel savings over traditional anti-fouling solutions...For the summer weekend warrior, that's nearly $1,000 in savings". SLIPS is owned by Adaptive Surface Technologies, a Cambridge, MA-based industrial technology company that produces additives and coatings that repel fluids, contaminants, ice, and biological fouling. The company's mission is "to solve our customers' problems while protecting and improving the environment".

TotalBoat AlumiPaint AF Boat Paint

Copper-based bottom paints can damage aluminium hulls like those found on pontoon boats. One solution is AlumiPaint AF by TotalBoat that won't cause galvanic corrosion. It won't add excessive weight either (copper is heavy) so your engine doesn't have to work harder or use more fuel.
AlumiPaint AF is a copper-free ablative paint that doesn't need scuffing to reactivate its antifouling protection before launching so you can haul and trailer as needed. You can apply it to most previously painted surfaces in good condition, including those containing copper-based paint. This coating provides single-season protection against mussels, barnacles, and slime in salt, fresh and brackish water.

AlumiPaint AF is available in black or blue, and each gallon includes two 14-inch stir sticks, a roller and metal tray kit, and a paint suit, so it's a ready-to-go kit for DIY applications.

Hydrocoat Eco Paint

Pettit Hydrocoat Eco is a water-based, copolymer ablative bottom paint, which wears away with use. It reveals a new surface and eliminates paint buildup.

Hydrocoat Eco contains the highest level of the metal-free biocide called Econea which protects the hull but minimize negative effects on marine life. With a potent slime-fighting inhibitor, the formulation provides multiple seasons of protection. The water base makes this paint more comfortable to apply, and it cleans up with soap and water. It also lowers the amount of VOCs, eliminates the strong smell of solvents and can be thinned with water. There's no need to sand between coats, and it will last multiple seasons depending on the environment. The copper-free formula is appropriate for any substrate including GRP, steel and aluminum. It will not lose effectiveness if the boat is removed from the water.

Hydrocoat Eco may be applied with a brush, roller or spray. DIYers should wet the surface with fresh water before application, which will result in a smoother finish and more accurate color.

TotalBoat Krypton Boat Paint

Another solvent from TotalBoat is an environmentally friendly ablative paint that contains a sufficient concentration of copper-free Econea combined with slime-fighting zinc. You may use this paint on aluminum, fiberglass, wood, or steel boats in fresh and saltwater. You can also use it on outdrives, trim tabs, and other underwater metals.

Krypton comes in five bright colors (blue, white, red, black and green) and is available in quarts or gallons. Coverage is 350-400 square feet per gallon. It also comes with application accessories as described above with AlumiPaint AF.

SubSea Ecoshield Boat Paint

Running gear such as struts, shafts, props, rudders, thrusters, and so forth present a specific problem for paint protection. Due to enhanced water flow past moving gear, this equipment is tough to protect. Rudders suffer the most damage due to cavitation erosion – the small bubbles produced by propeller blades that hit the rudder's surface and cause pitting and corrosion, which in turn create drag and drive up the fuel bill. Ecoshield, by Subsea Industries, is a glass flake resin coating that has been exhaustively tested on the rudders and propellers of large ships where it passed with flying colors.

Ecoshield is a water-based acrylic that's applied only once to work for the lifetime of the vessel. (It's guaranteed for ten years.) You may need small touchups in case of mechanical damage like dings that create a chink in the coating's surface. The product is designed for new builds and existing vessels, and only two coats are required.

Ecoshield is also ideal for bulbous bows and stabilizer fins. It's a bit more expensive than other coatings (approximately $200 gallons to cover about 40 square feet), but it provides robust protection for below-the-waterline equipment.

Foulfree Boat Paint

Here's a solution for paint protection on sonar transducers. New Zealand company, Propspeed, introduced Foulfree, a foul-release coating for transducers to enhance their operations and sensitivity.

Marine growth on the face of transducers reduces bottom echo and fish target returns. Additionally, turbulence over the transducer surface diminishes its effectiveness. Foulfree is a biocide-free coating that forms a slippery surface and lasts 12 months or more, depending on conditions and climate. Hailed as a game-changer, Foulfree has won numerous awards in the marine industry and has been certified by transducer maker, Airmar.
When applying, take care not to scratch the surface of the transducer. Apply Foulfree with a brush. Drying time before launching is 8-24 hours depending on the environment.

Seasonal Commissioning And Bottom Paint

All of the coatings mentioned above protect various surfaces and equipment, which translates to saving money because slippery hulls require less fuel to move and clean transducers work better longer.

Although paint may not be the sexiest part of your annual vessel revitalization program, it can undoubtedly be the most cost-effective. What's the best bottom paint? That depends on your application and your environment, so do your research and then dive in. The water's great – if you're a tube worm.

Editor's Note: This article was originally written in January 2021 and updated for April 2022.