See more articles
2020 Boat Hull Color Trends
Picking a boat hull color is part personal, part practical. Here's how to weigh the options.
Little do we realize how much color impacts our buying decisions or how the color trends that influence our preferences even start in the first place. The Pantone Color Institute introduced the "Pantone Color of the Year" concept in 2000, and it has since become the annual color authority for creative design.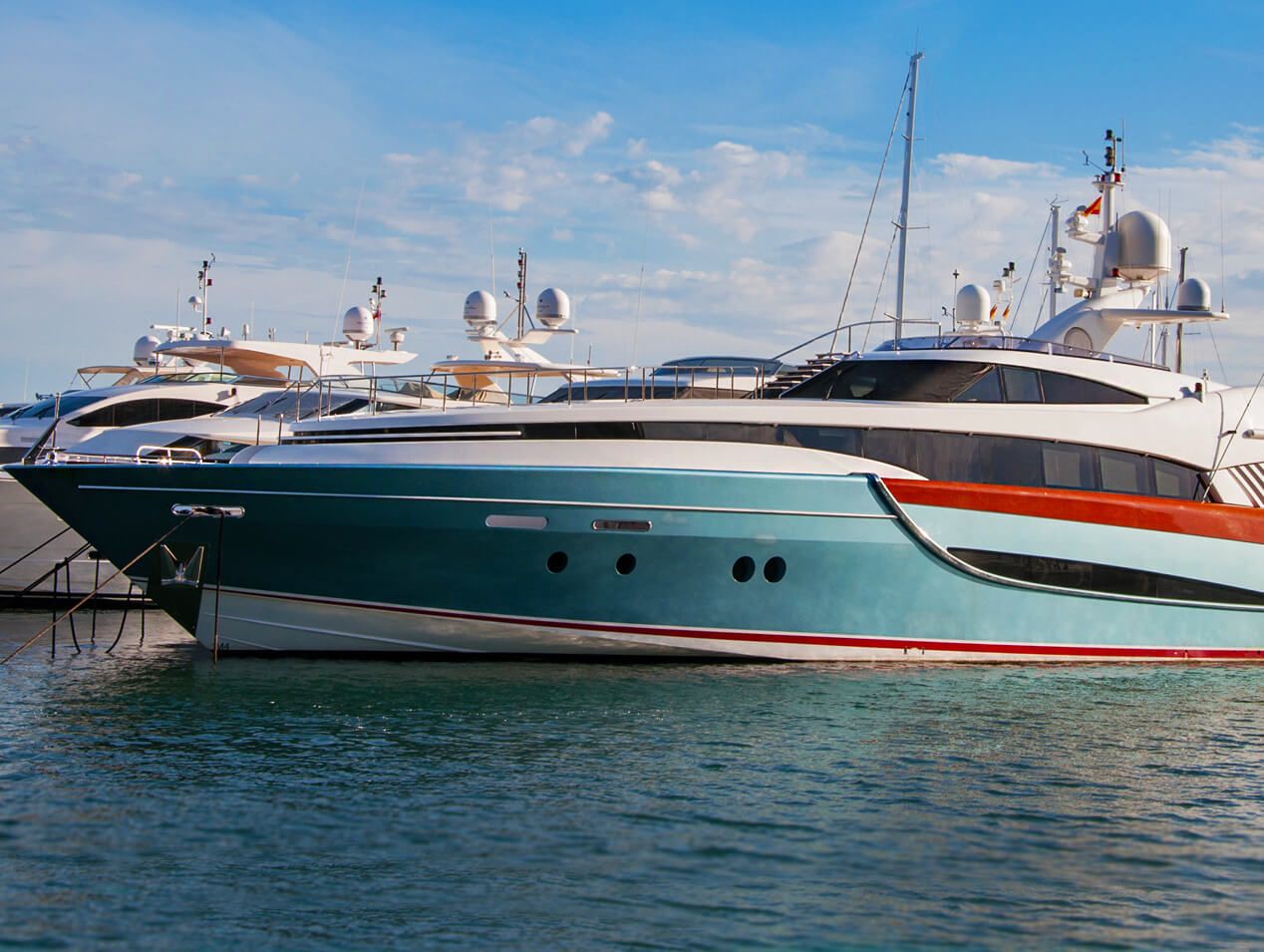 Boat Hull Colors. Photo by Pexels.

Social Influences

With waves of products (from fashion to goods) intentionally donning the decided color, it's easy to understand how we are subconsciously inspired by everyday life as we search the spectrum for a boat hull color that excites us. This year's Pantone selection is called "Classic Blue 19-4052". The resilient shade of blue, like an early evening sky, could easily be among my top picks for a center console or lake boat hull. Ten years ago, the influential Pantone color was "Turquoise 15-5519". If it compliments a seascape, it's bound for boats! Of course, not every color trend is boat-worthy (2018's violet purple - nope).

Here's an overview that hopefully help you when you're picking your boat's palate.

Light and White

Although seafoam and light-blue-colored boats rack up a ton of votes these days, a classic white hull remains the most common boat color. Besides being the most cost-effective and forgiving (white ultimately shows less scuffs and "dock rash" - not to mention bird doo), white boats are always more visible to other boaters on the water at any time of day.

Plus, there's a reason why cruise ships are white and it's not just to be sleek in foreign ports. The brilliant finish reflects the sun's blazing hot rays and keeps the decks and interior cooler and more efficient in tropical climates. The same is true for smaller vessels. In the United States, the farther south you go, the lighter hull hues tend to be. Likewise, in the north, navy and maroon hulls are more frequent as extreme heat is less of a factor.

Pro Tip: Some boat builders and naval architects say one sign of a well-designed yacht is if the boat looks good in white - all to kindly say that some yachts need a colored hull to distract from a poor design! Add some color accents and a custom boot-stripe or pinstripe and your white boat is bound to stand out and be a point of pride.

Maintenance Matters

Regular waxing and wiping is the secret to keeping a flag blue or black hull boat far from dull. But this doesn't necessarily mean more maintenance is required. A light colored hull will get just as weathered as a darker colored hull and deserves the same amount of time, love and attention.

Today's tough, high-tech, marine-grade paints are complex and lend great luster and gloss to solid, metallic and pearl finishes, so it's hard not to love the rich colors available. So go for it! Just like cars, boat colors reflect the style of the times and your personal taste.

Pro Tip: Bottom paint, too, now has many more options to choose from than in the past. Advanced technology makes the protective coatings safer and more eco-friendly, and matching a boat's bottom with the rest of the boat is not a problem.

Traditional to Timeless-Chic

Mention manufactures like Hinckley Yachts, Chris-Craft or Scout Boats, and instantly, legendary images of "Americana" flood your mind with their use of reds, creams, browns and blues. And yet, working their magic, those timeless color combinations appear fresh and modern. Subtle, contemporary design shifts and signature color schemes are their trademarks.

Pro Tip: Do you have a signature color? You can't go wrong with what is significant to you. To pull off timeless-chic, consider coordinating a tried and true color that you like with a newer, neutral color trend like beige, ice blue or dark gray.

Bold Confidence

Military ships opt for steely blues to remain hidden at a distance from enemies, and when up close, there's nothing more intimidating! Some globe-trotting trawlers and superyachts also take on a tone-on-tone gray or black look to tell the world that they are dauntless.

Similarly, Formula, Everglades, Midnight Express, Cigarette, and Contender are high-performance brands that demonstrate quality and trendsetting capability with confident colors always on display at boat shows. These designs have been dressed in black, gray, blue, silver and even bronze.

Pro Tip: Want a competition-ready look? Add a surprising accent color - like orange - or have some standout custom graphics designed. These days there are many custom boat wrap companies all across the country that specialize in high-quality vinyl marine wraps and graphics. Also, many brands offer their own helpful visualization tools to apply your chosen color schemes. Try before your buy!

Final Word

If you simply can't decide, go with white - always a safe choice for resale, too. Or, maybe you should leave it up to the ones you'll be on the water with. No doubt, involving the family will result in even more perfect days spent on the water - that all played a part in designing.