See more articles
5 Tips For The Ultimate Boating Staycation
Escaping to the water on a boat can satisfy even the strongest cravings for a far away vacation.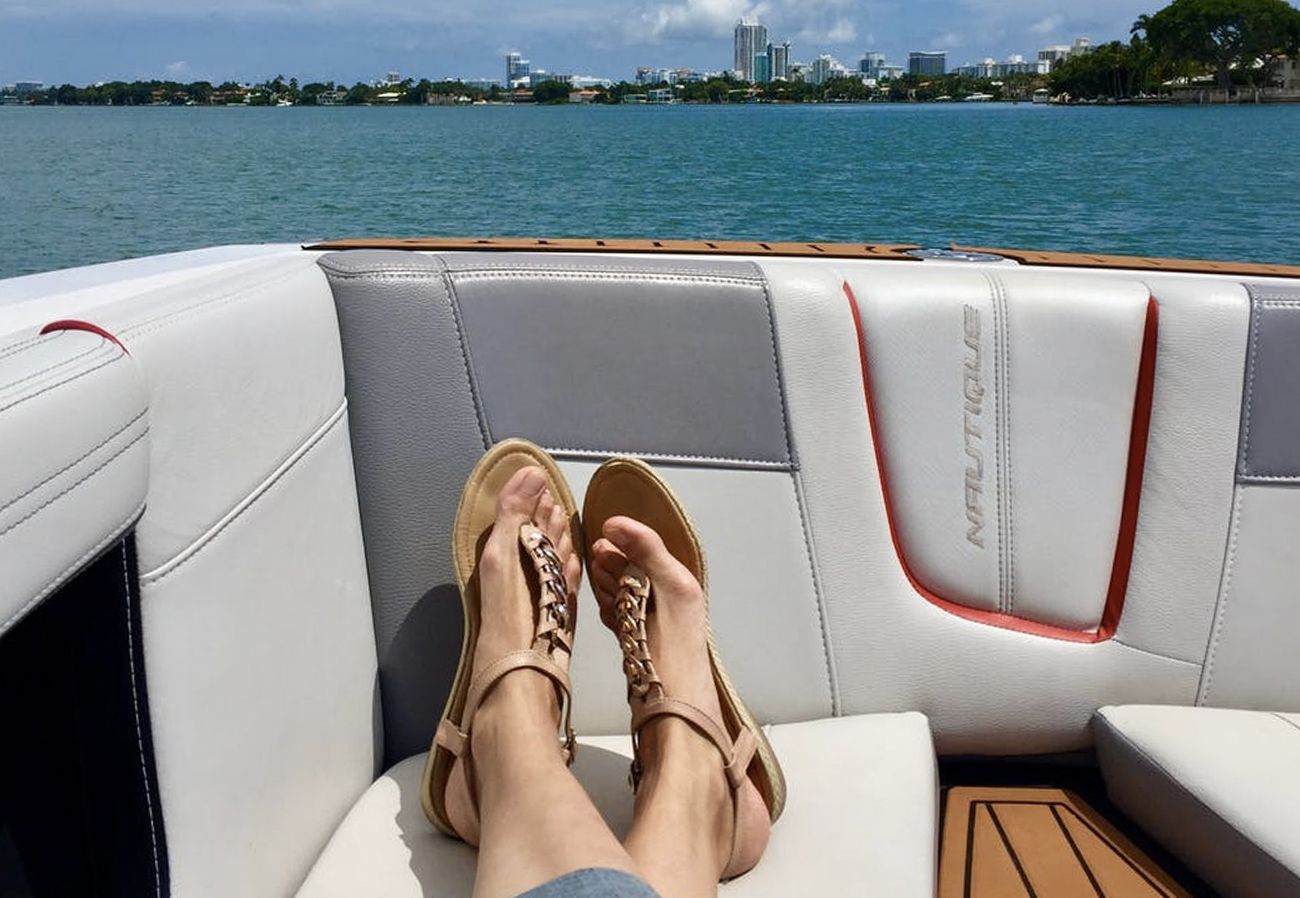 Staycations - a hot topic right now - are really nothing new! People have always enjoyed finding ways to unwind without going far from home. However, what is a first for many this year, is boating, and spending more time outdoors and relaxing on the water. In fact, more and more new boating families and couples are starting to realize what longtime boaters have known all along: Boating is great for your mental health and is the best way to 'staycation'.

Escaping to the water on a boat satisfies even the strongest cravings for a far away vacation - simple living, beautiful sunsets, and unplugged time with family and friends. That's why boaters pack up and head to the marina or the boat ramp every weekend, all summer long.

Whether this is your first boating season or your seventeenth, we should all ease our minds and plan some well-deserved time off with the following boating staycation ideas provided by a few experienced boaters.

Be A Tourist In Your Own Town

One boater who lives near Annapolis, Maryland, a travel destination on the Chesapeake Bay for history buffs and boaters alike, said driving downtown to the waterfront and walking the brick streets to duck into galleries, shops and the pubs where George Washington drank is always fun. But the experience of arriving by boat and tying-up to stay overnight transforms the day trip into a staycation! There are unique and spectacular views that can only be seen by water, and when traveling by boat, she says even walking the familiar streets feels foreign and new.

Dine Alfresco

End the day calmly by planning a special dinner under the stars. While burgers, steaks and hotdogs are summer meal staples, for this special staycation experience, try finding a new way of preparing the day's fresh catch. On your own boat is where sea-to-table dining is at its finest - I can already taste the delicious ceviche...crab cakes...fish...yum!

Find A Floating Cinema

Floating cinemas are a new pop-up experience happening all over. Boaters are loving this trend and the chance to gather safely on the water to watch an outdoor flick just like teens in cars used to do. Make it a dinner-and-a-movie kind of night by trying a progressive dinner by boat with friends - while properly maintaining social-distancing, of course!

Go Island Hopping

Another staycation tip that came in from a boater up in the Great Lakes region sounded a lot like the water's equivalent of a road trip. He said, "We do a lot of motoring around the lake and exploring the nearby islands with the kids. They get a real kick out of hunting for seashells, spending time on the beach and seeing what other treasures they can find. There's always a surprise or two."

Water Toys Offer Excitement

Other suggestions that came in for the ultimate boating staycation revolved around new experiences and the water toys that can make those memories happen. Investing in a new tube for ocean tubing, more pool noodles, or even a giant rubber duckie float are all great ways to invest in relaxation. Or, why buy when you can rent? Rentals for SUPs, kayaks or personal watercraft are easy to find nearly anywhere.

Have a wonderful boating staycation! Whether you are headed to the next town over, or will remain at homeport, all you really need is maybe a deck of cards, some fishing poles, your favorite tunes, and the boat grill ready to go!