See more articles
Best Coolers and Accessories of 2022
Mollie Rudow rounds up the best coolers and boating accessories for 2022.
With thousands of people on the water each year, there are tons of great boating products on the market. From coolers to watches, there are products are designed to make boating easier, more efficient, and just for plain fun. We've rounded up the best coolers and accessories of the year to help you up your boating game in 2022.
Fishing Accessories
Anglers are always searching for products to increase efficiency and productivity. These coolers and accessories will take your next fishing trip to the next level.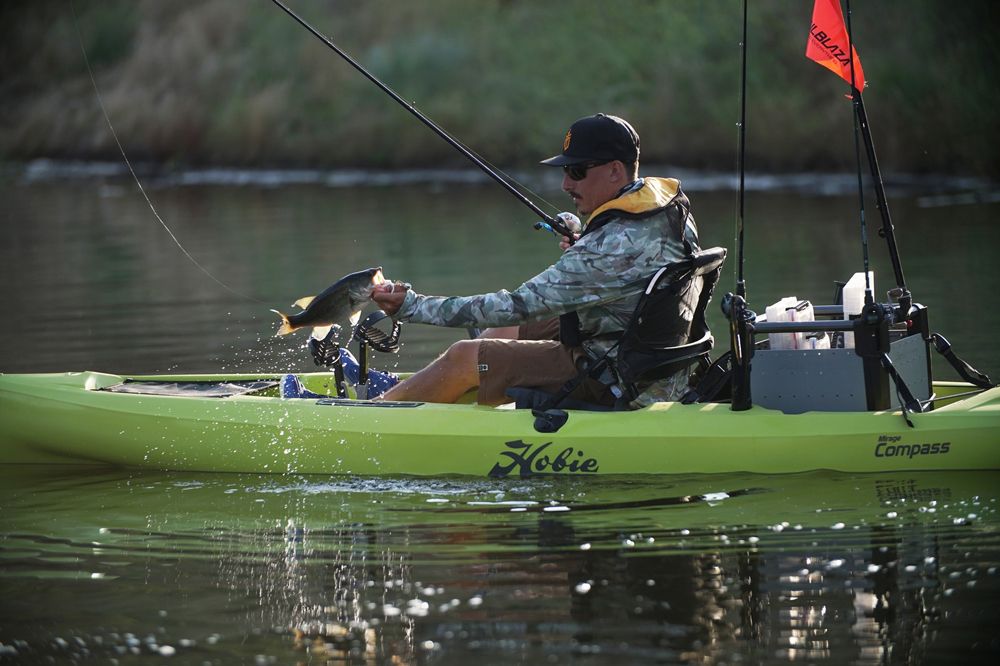 YETI Tundra 45 Hard Cooler
The YETI Tundra 45 is a highly versatile piece of equipment that'll keep your bait and beverages cool, while also providing fishing functionality. We love how this cooler's top can be converted into a Seadek-clad casting platform, allowing you to gain casting ground regardless of boat size. Bearfoot Non-Slip Feet ensure the cooler stays in place, allowing anglers to step up confidently for a higher vantage point. Drinks, bait, and fish stay cold throughout the day thanks to Yeti's Permafrost Insulation, Interlock Lid System, Coldlock Gasket, and Fatwall Design. At the same time, the cooler's Vortex Drain System provides a fast, easy drainage system.
Rotomolding, the same process used to make kayaks, makes the Tundra 45 nearly indestructible. It has even been approved by the interagency Grizzy Bear Committee as grizzly resistant and sports hefty bear-proof locks.
Boomerang Fish Clippers
Line cutters are essential on any angler's boat, and Boomerang's Super SNIP line cutters rise above the rest with their top-notch features and functionality. The Super SNIP line cutters are tiny but pack a punch. One of the cutter's best features is the U/V LED light that charges up any light-activated glow jig in seconds. Issues with knot tying or unhooking in low-light conditions are abated by this feature, too. Plus, there's no scrambling to find clippers: the ultra-strong 36' retractable cord and included carabiner keep the Super Snips close by.
Even better, the line cutter's deluxe features don't impede its functionality — it's able to chop up to a 50 lb. test braid, mono, or fluorocarbon line. Anglers appreciate how the Super SNIP line cutters deliver a super clean, precise cut without producing any fraying on braid line. Safe use is aided by a feature that locks the blades in place when they aren't clippin' away.
These clippers are truly built to last. The Super SNIP is made with corrosion-resistant 420 Stainless-steel that'll hold up in salt water. As for the cord, it's 36" of military-grade type-II braided nylon fiber.
Gruv Fishing Boxes and Accessories
Gruv Fishing's tackle boxes and accessories are an organizational solution that'll keep tackle visible and tidy. Their products feature patented silicone anchoring technology that holds jigs and lures in place. Tackle locks in upright so each individual piece fully is visible and untangled from others. This allows easy access to whatever tackle is needed, without searching for long and pricking fingers on other exposed hooks along the way. Silicone holders also protect hooks from becoming dull rubbing up against others, increasing the lifetime of lures.
Gruv Fishing offers their boxes and accessories in a variety of styles, each designed for maximum efficiency on the water. Alongside tackle boxes, Gruv Fishing produces nifty and ultra-useful patented Launch Pads. These can be anchored anywhere on your boat and provide ultra-quick access to jigs and lures.
New to fishing? Here are ten skills every angler needs and how to acquire them!
Raft-up Equipment
There's a lot to pack when you're getting ready for the raft-up. These products will keep the party going while ensuring everyone is having a rockin' good time.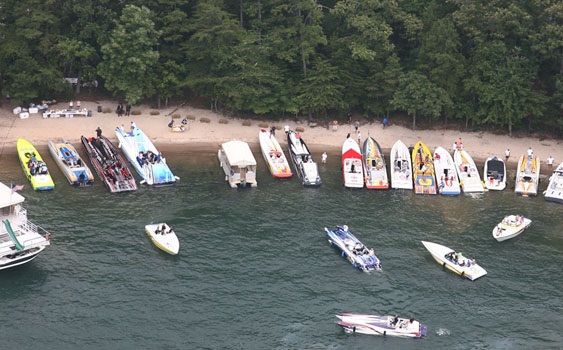 Engel
A day in the sun is no match for an Engel 65— these rotomolded coolers pack some serious insulation and durability. The 65 is padded with full two inches of closed-cell foam insulation throughout the lid and on all sides, including the cooler's bottom. All-silicone gaskets ensure a near airtight seal that won't become warped over time. Icy cold can be retained for up to ten days in here, and it's a great option to take to raft-ups where the cooler will spend a lot of time in the sun. If the boat gets a bit rocky, Cornerstone Feet will keep the Engel 65 from sliding across the deck. The TruHold Lid™ provides grip sitting or standing on the cooler (although you should never stand on any cooler aboard a boat in motion). The Engel cooler is available in six chic colors, sure to stand out at the raft-up.
Sportsstuff Poparazzi Tow Tube
This tow tube makes our list for its versatility and attention to rider comfort and safety. The Poparazzi tube's unique, slide-like shape has a rocker bottom for carving along wake and gliding with minimal drag. Four handles are strategically located across the upper arch, accompanied by three pairs of handles on the tube's front. Riders will love that the sturdy neoprene handles are filled with foam and feature knuckle guards to ensure a comfortable grip whether they're sitting, standing, or lying down. EVA padding throughout also ups the experience for anyone bouncing along. It combats chaffing and combats the brain-rattling touchdowns that can happen when you're on a less forgiving tube. Durability comes from the 840 Denier full nylon cover and PVC bladders, made with heavy-duty materials that'll last multiple seasons.
Bright red and yellow design ensures that the Poparazzi is highly visible… plus, with its whopping size it'd be pretty tough to miss! Other safety features include the Speed Saftey Valve to quickly inflate or deflate the tube on the water or on shore. The Poparazzi 2 accommodates one-to-three adult or child riders who won't have to be squished in with so many riding positions to choose from.
Scanstrut Catch ROKK Wireless Charging Mat
No need to worry about your phone dying with this innovative waterproof charging mat. With the ability to control so many boat features from apps these days, it's more important for boateres to keep their devices charged. The Catch SC-CW-08E is the first-of-its-kind, fully waterproof and designed for onboard use. IPX6 waterproof capacity and the fully-enclosed case eliminate the need to worry about spashes. You can even hit this wireless charging mat with the washdown! Likewise, closed Cell EVA foam's shock absorption and anti-vibration keep phones safe. A clever compact design allows for installation on any flat surface, preventing this product from being limited to installation in larger boats. Repurposing space, the charging mat can also act as a cubby. Charging features are only activated when it detects an electronic device.
Brush up on boating etiquette before heading to the raft-up— with so many other vessels around, violations may be common and accidents are preventable by abiding by these rules.
Cruising Accessories
Cruising opens boaters up to a whole new world, and these products will make your journey all the more serene.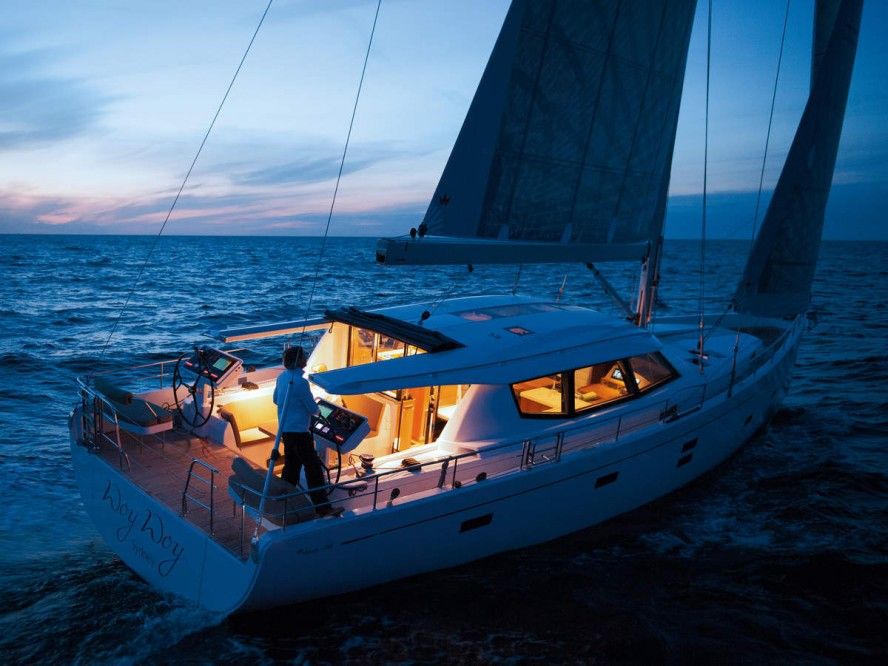 Dometic Patrol 105
Dometic produces heavy-duty coolers that'll keep food and beverages aboard fresh while keeping your ice frozen for days. The Dometic 105 can hold up to 81 cans or 102 liters of goods, all easily accessible with one hand thanks to their convenient rubber latches. The latches seal down the deep-freeze lid tight to keep cool in, aided by PU insulation. Versatility comes from the cooler's built-in dock, which can attach a rod-holder, cup-holder, and bottle opener. Inside, the cooler includes a movable basket that's great for separating food and other smash-ables from other items inside. There is also a large, leakproof drain built-in that's easy to clean and use. The Dometic Patrol 105 is the ideal choice for boaters who need extra cooler space for extended trips.
Garmin quatix 6
Garmin's Quatix 6 watch simplifies the cruising experience and puts the controls at your wrist. The watch has a chart plotter that allows you to mark waypoints and see the area you're in. Whether on land or at sea, it remains connected with high-sensitivity satellite GPS tracking and navigation. Other features that blast this watch into the space-age are auto-pilot control, Fusion-Link™ audio control, surf-ready features through Surfline Sessions, and even contactless payments. Long-distance cruisers will also appreciate the two-week battery life available in smartwatch mode and the workout apps for keeping track of their fitness on the water.
Costa Reefton PRO Polarized Sunglasses
A good pair of polarized sunglasses are a necessity for navigating on the water, reducing harmful eye strain with safety and ease. Costa's new Reefton PRO Polarized Sunglasses deliver, with excellent filtration and a comfortable fit. Effective polarization comes from the Reefton PRO's premium polarized 580 lenses. They absorb 100% of UV light to deliver excellent light management and protection. Adjustable nose pads reduce fogging and ensure a comfortable, non-slip fit. Even better, these sunglasses will hold up for many, many cruises. They're scratch-resistant and durable and feature a C-wall coating that repels sweat, grime, and water.
Gear for Watersports
Watersports enthusiasts are always on the lookout for products to up their game. We've rounded up the best gear to keep the fun going.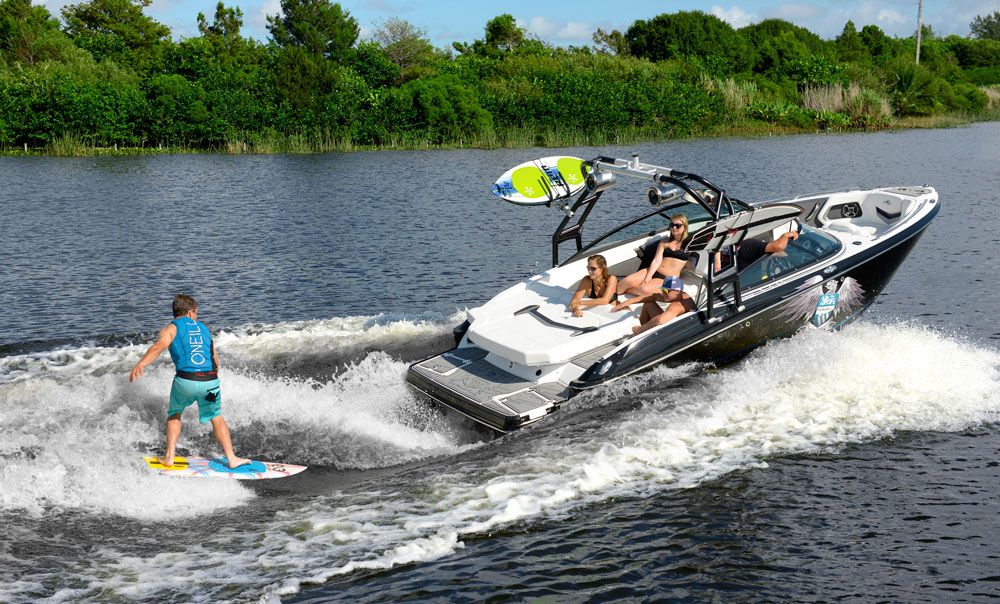 Kenai 45
If you're catching wake, you know you're body needs fuel too. You can count on the Kenai 45 to protect your snacks on the water. This multi-purpose cooler is excellent for the raft-up and equipped for all kinds of leisure activities, from tailgate picnics to fishing. Deck out the Kenai 45 with dividers that'll separate your cold drinks from your salad, and stop your sandwiches from getting sloshed on. Their dividers double as a cutting board for preparing fresh food aboard. Dividers removed, sixty cans, plus ten pounds of ice can fit inside, easily enough room to pack for a day. Packed or empty, transporting it is made easier by rope handles with rubber grips. Rubber also envelops the rope to protect it from weathering and rot. The Kenai 45 is available in ten bold colors.
Toadfish Can Coolers
Never spill your drink again with a Non-Tipping Toadfish Can Cooler. These next-gen cups will stick to any smooth surface without falling over. Pop 'em on your console, fridge, or wherever and they'll stay in place. The Toadfish cups are a wonderful solution for boaters looking to protect their carpets and upholstery from stains and keep their surfaces from getting sticky. These are especially great for watersports because you'll never have to worry about spilled drinks. The can coolers are small enough for kids to hold. Plus, they come in a ton of funky colors which prevents accidental drink-swapping. While offering this unique functionality, Toadfish products also keep drinks hot or cold for a day on the water. When you're ready to set your can down and in the water, check out this beginner's guide to wake surfing.
Clarion CMM-30
The Clarion CMM-30 is an ultimate entertainment hub on the water, boasting tons of features that'll seriously upgrade your sound and style. Experience an afternoon of watersports turned personal concert with a built-in Bluetooth 5.0 and a USB port in the back that allows boaters to play MP3 and WMA tunes. Another cool feature of the MCC-30 is that captains can divide their boat into four audio zones with remote control. Blast tunes at the cockpit, while the bow still remains a quiet conversation space. Riders and surfers will also be able to hear the tunes they'd like while they're catching some wake. Additionally, the CMM-30 is AM/FM equipped and SiriusXM compatible, ensuring that there's don't need to miss out on the news or your favorite sports on the water. One of our favorite aspects of this product is its ability to tap into NOAA Weather Band to deliver automatic reception of emergency info.
We love finding coolers and accessories that truly embrace the spirit of boating. As the marine industry is constantly evolving, there are thousands of new products on the market for every kind of boater. Check out the top industry trends of 2022 to stay up to date on all things boating.