See more articles
Best Fourth of July Boating Destinations
What better place to honor America than on her waterways? We've rounded up the best boating destinations to spend this Fourth of July.
What better place to honor America than on her waterways? From sea to shining sea, there are hundreds of watering holes to choose from this Independence Day. Many boaters will want to see fireworks and cash in on the awesome vantage point often offered by water. Others will gravitate towards coastlines rich in American history and culture. Searching for the perfect shore to celebrate? We've rounded up the best boating destinations to spend this Fourth of July.
Annapolis, Maryland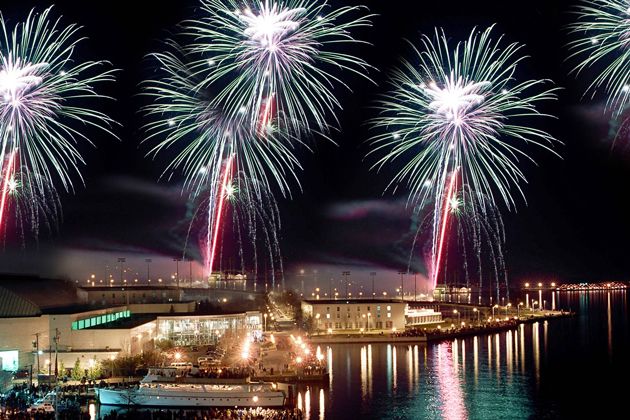 Seated on the western shore of the Chesapeake Bay, Annapolis is known for its vibrant sailing culture, deep history, and excellent seafood. Downtown Annapolis hosts a parade and a stellar fireworks display that draws a large fleet of boats. Fireworks are launched from a barge in Annapolis Harbor and are visible for miles. Sandy Point State Park is a popular location to raft up and spend the day before watching the show. Annapolis also hosts the United States Naval Academy (USNA). The USNA Band will be playing for the Independence Day celebration, and you can hear them from your boat.
Another option is to hop aboard a schooner tour of the fireworks. For a taste of Chesapeake's seafaring history, make a stop at Middleton's Tavern where George Washington, Thomas Jefferson, and Benjamin Franklin once dined. The Tavern was frequented by the Continental Congress and was also an inn for mariners.
Concord, Massachusetts
While many boaters will spend Independence Day in Boston (and with good reason), Concord provides a quieter, more tranquil waterfront escape. With no fireworks and fewer crowds, it's a great location to spend a weekend immersed in American history. American writer Henry David Thoreau spent time along Concord's Walden Pond before writing his famous book Walden. Despite the cultural relevance of this text, Concord has remained relatively undisturbed, maintaining a near-pristine shoreline free of waterfront homes. History buffs and literature-lovers will find solace along the pond's shores, a wonderful place to reflect or have a low-key celebration. Boaters headed here for the Fourth can rent a boat along the Concord River, or bring their own as long as it isn't gas-powered.
There's plenty to do in Concord off the water. It's the site of the first shots fired of the American Revolution, with plenty of museums and historic sites to visit. Be sure to stop by the celebratory picnic in Emerson Park.
Geneva Lake, Wisconsin
Geneva Lake has long been a vacation spot for Chicago locals looking to escape the concrete jungle. But on the Fourth of July, calm is anything but what you'll find here. Although the lake, a tree-lined glacial formation disrupting Wisconsin's flat landscape, is quite serene, it comes alive with patriotic vigor. On the lake's eastern side, a fleet of pontoons and other powerboats comes together at Bigfoot Beach. Cruise here for a jovial raft-up that'll have you pumped for fireworks later in the evening. Geneva Lake has three large fireworks celebrations on the Fourth of July, located in Fontana, William's Bay, and in the city of Lake Geneva. Hang out on the beach or in the nearby town of Geneva Lake for views of at least two of these fireworks. Or, make your way to the center of Geneva Lake for all-around views of all three shows.
If you're out of town or towing distance, there are multiple rental services on Geneva Lake where you can score a pretty pontoon or another watercraft for the afternoon. Be sure to keep an eye out for the Geneva Lake mailboat, "the Walworth". A piece of American and boating history, she's one of a few US mailboats still in commission, today servicing around 75 homes to continue her 100-plus year tenure.
Chicago, Illinois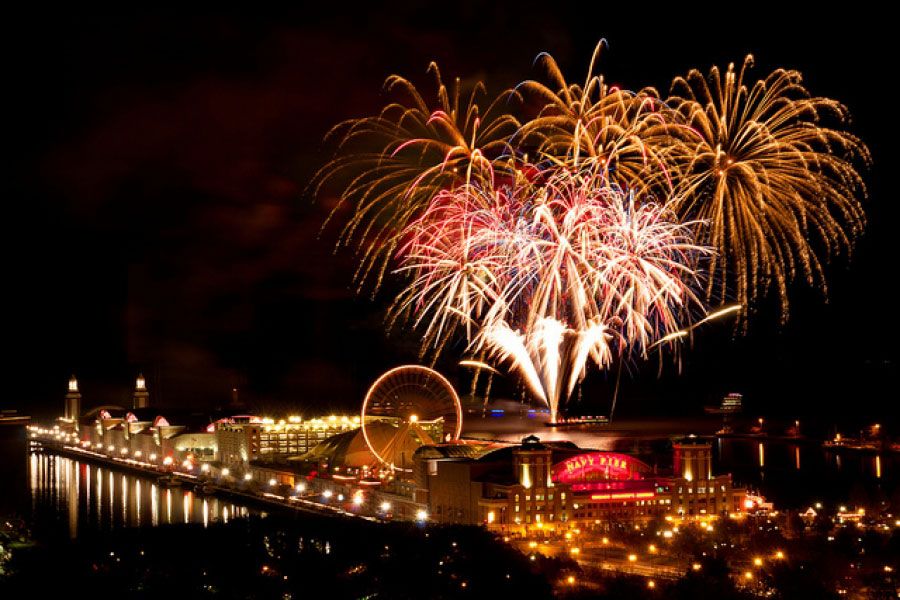 Chicago is stunning from the water, with her towering skyline and the vast expanse of Lake Michigan stretching out before it. On July 4th, you'll find Chicago goes all in with a fireworks display, aided by an abundance of marinas for incredible vantage points on Lake Michigan. Fireworks will be launched from Navy Pier. Waterboat tours are also a fun excursion, taking you between buildings and under bridges for some stunning city views.
Boaters searching for a location with a large raft-up: Chicago's your place. A massive fleet comprised of all sorts of boats gathers here, providing some great boat-spotting.
Lake Tahoe, California/Nevada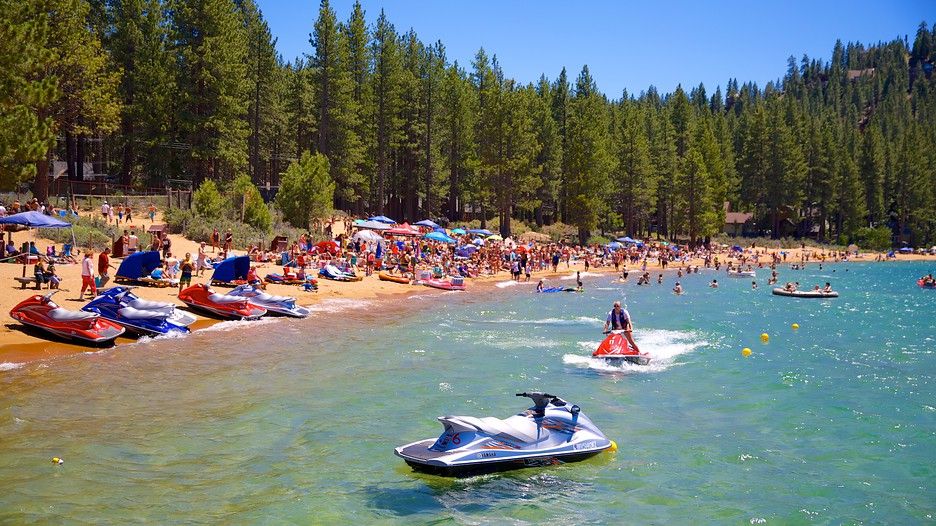 Described by American author Mark Twain as "the fairest picture the whole earth affords," Lake Tahoe is a gorgeous watering hole nestled within a great expanse of dry land. With stunning views and striking history, boaters coming here for the Fourth can enjoy a great American landscape alongside festivities. On the lake itself, boaters can join a raft-up or start their own along the shore. The celebratory atmosphere brings great anticipation for the largest synchronized fireworks show west of the Mississippi River. Lake Tahoe's Lights on the Lake fireworks display has more than 3,500 fireworks shells that release in time to music.
The best viewing locations are Lakeview Commons or El Dorado Beach in South Lake Tahoe, and Nevada Beach tucked between Stateline and Zephyr Coves. During the day, you'll find a large Fourth of July celebration in Downtown Lake Tahoe that includes music, games, and other entertainment. Pull up to it by boat, or check out the festivities before renting a boat and exploring the lake.
Greenport, New York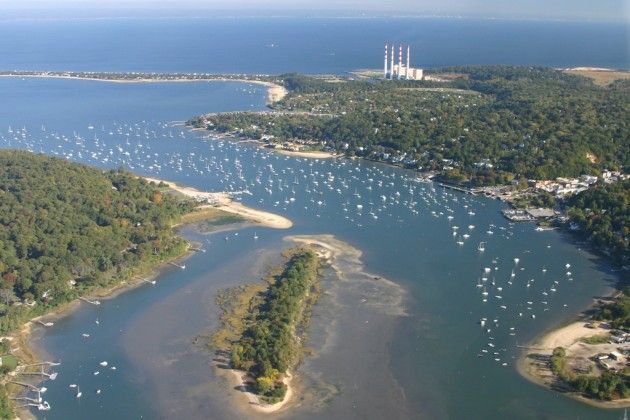 This charming small town is located along the Long Island Sound, tucked into the north fork. Historically, Greenport was a thriving port town supported by a flourishing fishing and whaling community. With only a handful of commercial fishing vessels running today, Greenport is a quaint destination with a handsome marina. On shore, head to the East End Seaport Maritime Museum and the Fireboat Firefighter Museum for an in-depth view of past boating life in America. Walk the marina docks to gaze at boats old and new, from modern leisure power and sailboats to older classics.
Boat rentals are available in Greenport, and you can take your own boat here to watch the fireworks or wander the town as well. On Independence Day, you'll be able to see Greenport's impressive firework display on land or on water, with multiple local raft-ups.
Port Townsend, Washington
Port Townsend stands out as a first-class destination within Puget Sound due to its easy water access, maritime history, and nautical flare. Port Townsend comprises the tip of a peninsula and features a restored historic district with a Victorian aesthetic. Cruising by downtown, you'll find a scenic waterscape with marinas available to anchor up in during the day of the 4th. Boaters with stubborn sealegs won't mind stepping out onto dry land here with nautical attractions like the Northwest Maritime Center, Port Townsend Marine Science Center, and a wooden boat hub.
Although Port Townsend itself doesn't have a fireworks display, it does have a laser show. Alternatively, boaters can cruise to other nearby destinations within the Sound. Spend the rest of the weekend partaking in kayak tours and scuba-diving trips.
Monterey Bay, California
Monterey Bay is known for its beautiful shores beaming with abundant sea life and a rugged, scenic coastline. This town goes all in for the holiday weekend. On the morning of the 4th, paddle backward through time during the historian-led Wharf Walk which celebrates Monterey Bay's multi-cultural maritime history. Boating enthusiasts can try their hand at rope-making at Monterey State Historic Park to get a taste of what it would be like to be an American boater before West Marine. Cruising Monterey Bay is a wonderful way to spend the holiday, taking in the gorgeous, rocky seascape with all sorts of wildlife, like sea otters and seals. While Monterey Bay itself doesn't have a fireworks show, you'll find them in the nearby city of Seaside, accessible by boat.
Washington, D.C.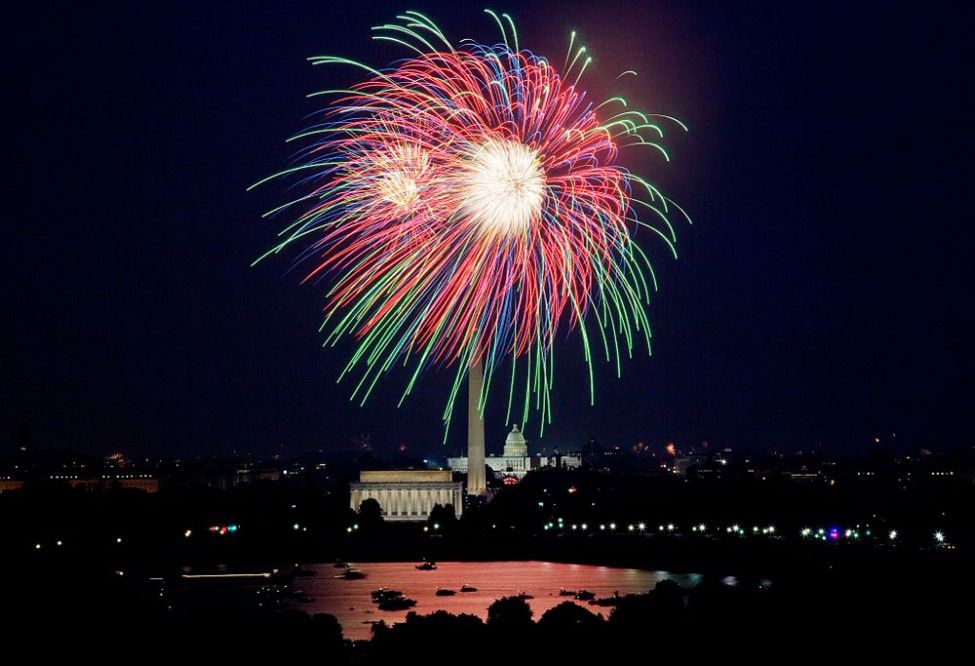 Boaters can rejoice that the nation's capital is nestled along the shores of the Potomac, overflowing with American history and sites to celebrate Independence Day. Cruise up the Potomac and pass Mt. Vernon, George Washington's waterfront estate. Further up river, a large raft-up forms with all sorts of boats, from yachts and cruisers to skiffs and occasionally, PWCs. Some areas of the water may be closed off for safety reasons; however, fireworks light up the sky for miles. The Lincon Memorial and Washington monument are visible from the Potomac offering an incredible backdrop for the show.
These boating destinations are sure to give you a double dose of history and natural beauty. Wherever you dock your boat this Independence Day, we hope you enjoy low tides, sunny skies, and time with family and friends. Before you hit the water, set yourself up for smooth sailing with the year's best coolers and boating accessories.