See more articles
Mercury Introduces New 60R Outboard Motor
Mercury Racing introduces the new 60R outboard engine designed specifically for small performance flats skiffs.
Earlier this month, at the Miami International Boat Show, Mercury Racing took the opportunity to introduce the Mercury Racing 60R, a brand new outboard engine. This new engine is designed to be a lightweight, compact outboard ideal for technical flats skiffs, perfectly engineered to sit comfortably on the transom of small performance skiffs. The engine features the only 15-inch midsection in its class, and is a powerhouse geared for fast acceleration to hop on a plane quickly in shallow water.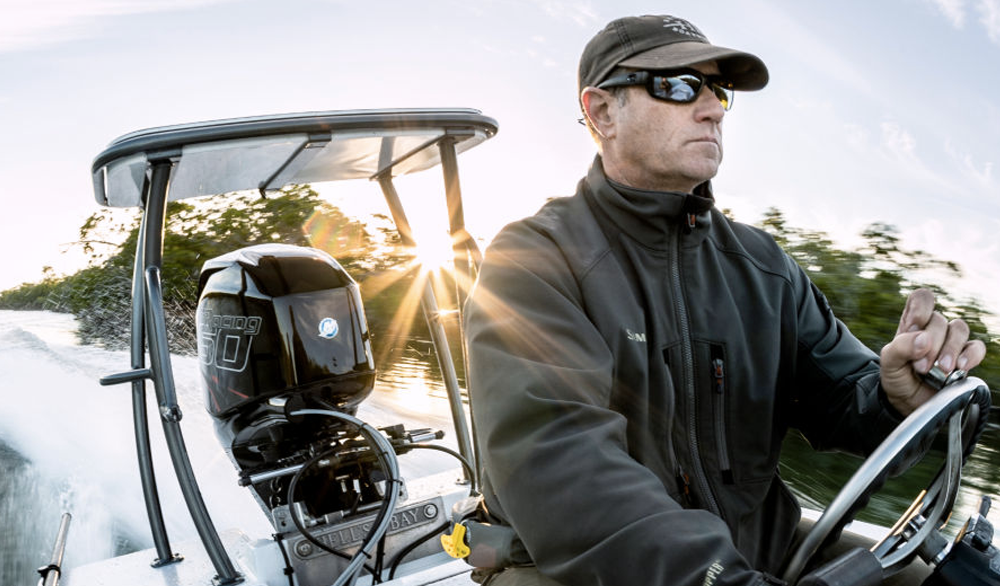 Mercury Racing 60R Outboard. Photo by Mercury Racing.

"The Mercury Racing 60R is a no-compromise outboard designed specifically for technical flats skiffs," said Steve Miller, Mercury Racing director of marketing, sales and service. "It delivers Mercury Racing performance in a package that also offers outstanding fuel economy with rugged reliability and quiet operation."

The four-cylinder, 1.0-liter long-stroke powerhead is tuned for torque with an extended WOT range of 6300 rpm that maximizes acceleration and enables more propping options. A single overhead camshaft cylinder head keeps the powerhead as light and slim as possible for less intrusion on the transom. A powerful 18-amp alternator is designed to maintain battery charge on boats equipped with angling electronics and baitwell pumps.

The motor has a remarkably low center of gravity which provides increased stability and better handling on the water. For those who fish in skinny water, and find themselves in a hurry to get out to that crucial fishing spot, this may be the outboard of choice.