See more articles
Pursuit Introduces S 378 Center Console
Pursuit boats debuts the all new S 378 Center Console at MIBS 2020.
Last week at the Miami International Boat Show, Pursuit boats debuted the all new S 378 center console to the marine industry, dealers and boat show attendees. This new 40-foot center console model has a wide 12' beam and includes some patent-pending features such as a new enternatinment center with automatic aft-facing seats, grill, sink, refrigerator and a recessed single-drive track system hidden below deck.

"In line with our guiding principles of passion, innovation and excellence, the S 378 Sport is a fine example of the Pursuit family remaining loyal to our mission - to design, engineer, tool and build the best boats on the market," said Bruce Thompson, President of Pursuit Boats.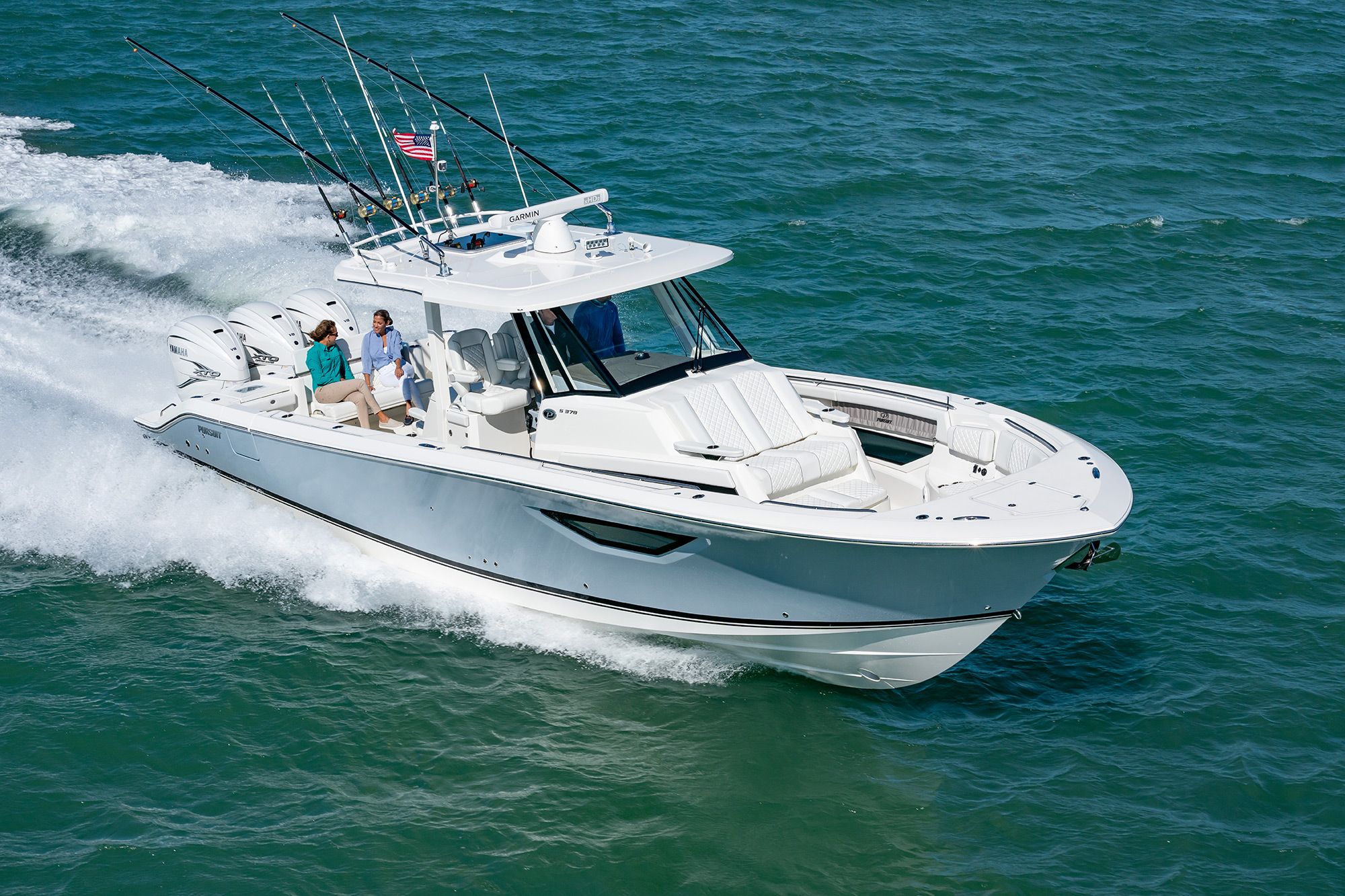 Pursuit S378 Center Console Model. Photo by Pursuit Boats.

This model also features new tempered glass hull side windows more akin to something found on express style cabin boats, which provide sightlines out through the hull for increased water views. The boat that was displayed at MIBS was powered by triple Yamaha 425 XTO engines and has a top speed of over 50 MPH with a comfortable cruising speed of 32 MPH.

"The newest addition to our Sport family not only possesses the quality, fishability and versatility that our owners have come to expect, but also features advanced innovations not before seen in this segment," added Thompson. "We are increasingly proud of the entire team at Pursuit for consistently creating, building and presenting new products that not only reflect, but exceed market demands."